600 Rebels Left Stranded as CMI Detains Leader
In a secure residence located within Ntinda, a suburb of Kampala, a one-star general paces anxiously, torn between uncertainty—whether he is confined as a prisoner or awaiting a meeting with President Museveni to discuss peace and seek amnesty.
This one-star general is none other than Brigadier General Ayiga Rajabu Ayile, formerly affiliated with the now-defunct Uganda National Rescue Front (UNRF) II rebels, whose former leader, the late Maj Gen Ali Bamuze, renounced rebellion and pursued amnesty.
Initially, Gen Ayiga was relocated to Yumbe District, where he was detained alongside more than 600 rebel fighters. Subsequently, operatives from the Chieftaincy of Military Intelligence (CMI) transferred him to Entebbe and eventually placed him in the Ntinda safe house, where he has remained detained for 11 long months. He still awaits the promised meeting with President Museveni and the amnesty he desperately seeks.
Expressing his frustration in the Aringa dialect of the Lugbara language, Ayiga stated, "My colleagues and I are weary of this situation. I need to understand whether I am considered a prisoner, as it baffles me why I've been held here for so long when I was initially informed about a meeting with the President."
While Brig Gen Ayiga and five of his associates are held in confinement in Ntinda, over 600 more rebels await word in the jungles of the Democratic Republic of Congo and South Sudan, unsure whether to surrender and seek amnesty or persist in their armed rebellion against the government.
Gen Ayiga attests that he and his comrades are enduring harsh conditions, characterized by inadequate nutrition and limited access to medical care. He recounted a distressing incident where one of his fellow fighters, who has diabetes, suffered a fall and head injury. "We contacted CMI, but they never responded," the rebel leader stated. "They assured us a doctor would come, but even the doctor failed to show up. Our comrade had to be taken to Mulago hospital and underwent a costly operation of Shs7 million. To this day, CMI has not addressed our pleas, and our colleague remains without assistance."
As of now, there has been no response from the Chief of Military Intelligence, Maj Gen James Birungi. Brig Gen Felix Kulaigye, the UPDF spokesperson, claimed to be unaware of the detention of the rebel leader and some of his associates. "Were they arrested? I am not aware of this and I need to first consult, and I will get back to you," he remarked, but provided no further information by press time. Additionally, officials from the Amnesty Commission, responsible for managing the reintegration and reform of former rebel combatants, were unavailable for comment.
Anticipating Peace
The bulk of the Uganda National Rescue Front II rebel group had laid down their arms following a peace agreement signed by their leader, Maj Gen Bamuze, and the government in 2002. However, Brig Gen Ayiga and 52 other rebel fighters were excluded from the settlement due to a dispute with Maj Gen Bamuze.
Brig Gen Ayiga alleges that Maj Gen Bamuze was incensed upon learning of separate negotiations between government peace envoys and himself. Consequently, when the final peace accord was sealed, Brig Gen Ayiga and his loyalists were left out, leaving them in an armed state.
Akasa Kelili, the chief coordinator of the Aringa Obungi Peace Initiative Committee, accuses CMI of obstructing Brig Gen Ayiga and his associates' attempts to renounce rebellion. He reveals that when contact was initially established between UPDF and remnants of the UNRF II, over 400 fighters renounced their rebellion and surrendered. However, many were either sent home empty-handed or detained. "Around 120 were taken to army barracks to cook for recruits," Mr. Kelili stated.
According to Mr. Kelili, when the fighters led by Brig Gen Ayiga were contacted again, they were informed that President Museveni wanted them to renounce rebellion and promised a meeting. Nonetheless, this meeting is yet to occur. Besides those detained in Ntinda, four other fighters were arrested and confined in Moyo.
"Four officers from the team, along with 11 of us, were brought here and told that we would meet the President. But until now, we've been abandoned under the custody of a private individual who mistreats us. Some of us suffer from ulcers, yet we are only provided with basic meals of posho and beans. We demand an explanation for our unjustified detention here," one of the detainees declared.
"We can't endure these conditions any longer. We lack water for toilets and bathing, and the situation is spiraling out of control. The water service providers visited us twice, but these individuals refused to pay the bills, resulting in water disconnection. During rainfall, we resort to using empty mineral bottles to collect rainwater for drinking and bathing. Why are we subjected to this?" he questioned.
"We are confined and not allowed to leave. I want to inquire from the government whether we are indeed prisoners because our treatment mirrors that of prisoners. If we are prisoners, CMI should clarify because I remember being the one who spoke to former rebels, together with my comrades, and welcomed them back home. So why are we detained now?" he added.
Andruga Daniel Bata, a member of the peace coordination team, revealed that rebel fighters in South Sudan and DR Congo are awaiting reassurance before relinquishing their arms. He stated, "All of them desire to return home, but they insist on their commander addressing them and facilitating their return. They are now under the impression that their commander, Brig Gen Ayiga, has been apprehended and imprisoned."
Although the rebel group has remained inactive in Uganda for over a decade, concerns linger that some of their fighters might be susceptible to recruitment by rebel factions within the Great Lakes region if they are not repatriated and reintegrated into society.
The Path to Redemption
Until 1993, UNRF II was a faction of UNRF I, led by Gen Moses Ali. However, in 1993, the group, primarily operating in Aringa county, Arua District, under the late Maj Gen Ali Bamuze, separated and signed a peace agreement with the Ugandan government in Yumbe on December 24, 2002.
A comprehensive amnesty was extended to the rebel group, with Sh4.2 billion distributed to assist fighters in their reintegration into society. Brig Gen Ayiga had previously been arrested and subjected to torture at Yumbe Army barracks on allegations of involvement in the murder of an American couple in Acholi Parish around March 2004. He was later exonerated by the Uganda Human Rights Commission and awarded Sh6.5 million in compensation for the torture he endured.
In 2013, following failed peace endeavors, Brig Gen Ayiga ventured to South Sudan, where he joined forces with the SPLA-IO and other disaffected rebels from the West Nile Region to form a larger rebel group comprising over 600 rebels. On September 13, 2022, the Civilian Peace Movement, based in Yumbe, held discussions regarding the return of the rebel leader and his group, establishing contact in the process. Records indicate that 121 rebel fighters were taken to Nakasongola Army barracks, while 442 were relocated to Yumbe Camp, surrendering 34 firearms.
A briefing prepared for President Muse
veni and obtained by this newspaper highlights, "There is also another group of rebels who are in Uganda and want to hand over their guns but only to Ayiga. There is another group of over 300 rebels under Ayiga in South Sudan, which is waiting for his command on whether to continue with the rebellious activities or surrender to the government of Uganda."
Who is Brig Gen Ayiga?
Brig Gen Ayiga, a father of seven, was born in 1970 in Kozinga Village, Acholi Parish, Aria Sub county, Yumbe District. He did not receive any formal education. After the overthrow of Idi Amin's regime in 1979, remnants of his soldiers took up arms against the new government under the banner of the Uganda National Rescue Front (UNRF) I, led by Gen Moses Ali.
In 1993, following Gen Ali's alignment with the ruling NRM government, UNRF I, under the late Maj Gen Ali Bamuze, splintered off to form UNRF II, operating in West Nile until the rebels signed a peace accord in 2002. However, unbeknownst to Ayiga and 52 others, Bamuze excluded them from the amnesty list, leaving them without resettlement assistance.
On September 3, 2014, Ayiga returned to rebellion in South Sudan, uniting with remnants of another rebel group, the West Nile Bank Front of Juma Oris, and forming a coalition of about 600 rebels. This coalition aligned with the SPLA-IO in its fight against the South Sudanese government. Ayiga returned to Uganda on October 31, 2022, and stayed in Yumbe until February 19, 2023, when he was handed over to CMI.
SOURCE: DAILY MONITOR
Norwegian Government Announces Closure of Embassy in Kampala, Uganda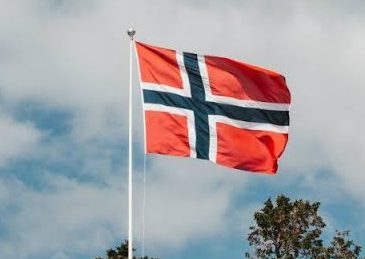 The Norwegian Government has revealed plans to close its Embassy in Kampala, Uganda, by 2024. This decision is part of a broader restructuring of the country's foreign service missions to better align with its foreign and development policy priorities.
The Norwegian Embassy in Kampala currently serves Uganda, Rwanda, and Burundi. Following the closure, its activities will be relocated to Kenya, where an increased number of diplomatic staff will be stationed to maintain and strengthen Norway's representation in these countries.
Announcing the decision, Minister of Foreign Affairs Anniken Huitfeldt stated, "In a rapidly changing world, it is essential for us to have diplomats in places where they can monitor global issues that have implications for Norway and promote Norwegian positions. At the same time, we must continually assess where it is best to maintain a presence to safeguard Norwegian interests optimally with the resources we have."
As part of the restructuring, more diplomatic staff will be assigned to Norwegian Embassies in Accra, Addis Ababa, Dar es Salaam, Kinshasa, and Nairobi. These missions are deemed essential for focusing on priority areas such as food security, business development, and regional security in Africa. Additionally, the Embassy in Beirut will receive a new diplomatic position dedicated to aid efforts related to Syria.
The Norwegian Government emphasized that its decision to close the Embassy in Uganda would not impact its aid to the country. In 2022, Uganda received NOK 382 million (Shs131.397 billion) from Norway, supporting various sectors, including civil society, education, energy, refugees, and women's rights.
Minister of International Development Anne Beathe Tvinnereim confirmed Norway's ongoing commitment to development cooperation with Uganda through civil society partners and multilateral organizations. The country also reaffirmed its dedication to promoting human rights, particularly those of women and minorities in Uganda.
Norway currently maintains 96 diplomatic and consular missions worldwide, including 78 embassies, 8 consulates general, 9 delegations, and 1 representative office. This restructuring aims to ensure effective resource allocation to support Norway's foreign policy priorities.