Museveni Raises Concerns Over Delayed Gulu University Teaching Hospital Construction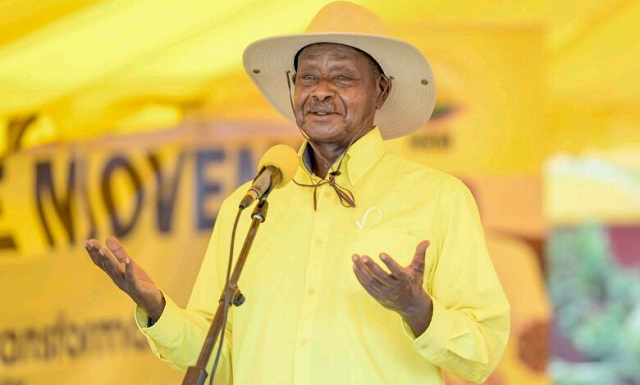 President Museveni has expressed concern over delays in finalizing an agreement with Austrian firm VAMED Engineering Gmbh for the construction of a specialized teaching hospital at Gulu University. The project, proposed by VAMED Engineering Gmbh, aims to build a 324-bed modern specialized hospital in Gulu City, financed by the German Export Credit Agency.
In a letter dated July 12, 2023, addressed to Health Minister Dr. Jane Ruth Acheng, President Museveni questioned why the Ministry had not acted on the opportunity, highlighting that VAMED Engineering Gmbh offered cheaper financing with an interest rate below 1 percent. He emphasized the need to seize this opportunity, noting the firm's track record of constructing over 1,000 hospitals globally.
Museveni directed the Health Ministry and Ministry of Finance to enter into an MOU with VAMED Engineering Gmbh without delay. He also instructed the Ministry of Sports and Education to collaborate with Gulu University to allocate 20 acres of land to the firm for hospital construction.
The specialized hospital, once completed, will provide a wide range of medical services, including clinical, radiology, surgical, laboratory, and outpatient care, as well as teaching and education services, among others.
Prof. Mary Okwakol Steps Down as Chairperson of Uganda National Examinations Board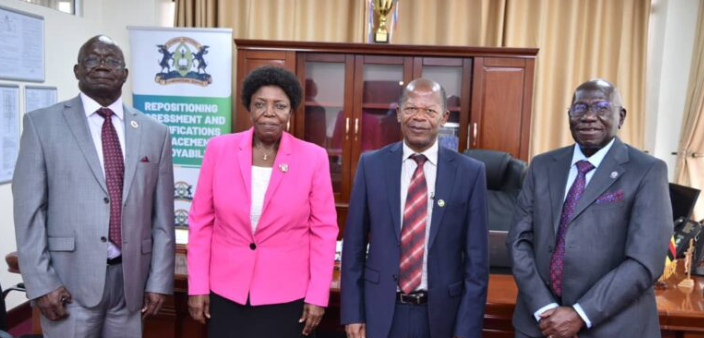 Prof. Mary Okwakol has concluded her tenure as the Chairperson of the Uganda National Examinations Board (UNEB), a position she held since 2014.
The formal handover ceremony took place, with Prof. Okwakol passing the reins to Prof. Celestino Obua, the Vice Chancellor of Mbarara University of Science and Technology. The Minister of State for Higher Education, Hon. John Chrysestom Muyingo, graced the occasion to witness the transition.
Prof. Obua's appointment was made by the Minister of Education and Sports, Hon. Janet Kataha Museveni, on October 12, 2023.
In a statement released by UNEB on November 3, 2023, the Examinations body expressed its appreciation for Prof. Okwakol, who is also recognized as the founding Vice Chancellor of Busitema University, one of Uganda's nine public universities.
Dan Odongo, the UNEB Executive Director, bid a fond farewell to Prof. Okwakol and acknowledged her service, saying, "We give thanks and praise to the Almighty God for the peaceful years that Professor Mary Okwakol has served as the Chairperson. I say 'peaceful' because she was appointed and took over at a time when UNEB had gone through nearly two turbulent years in its governance."
Odongo further lauded Prof. Okwakol's leadership, citing her adherence to the principles of good governance. He emphasized that she avoided becoming overly involved in the daily management of the institution, setting a positive example.
Prof. Okwakol assumed the role in 2014, succeeding Fagil Mandy, who had resigned due to President Museveni's decision to extend the contract of the then UNEB Executive Director, Matthew Bukenya.