FAO Aids Karamoja Animal Disease Control
The Food and Agricultural Organisation (FAO) has made a generous donation exceeding US$1 million to combat animal diseases in the Karamoja region. This contribution encompasses 300,000 doses of Foot and Mouth Disease vaccines for cattle and other large ruminants, along with 140,000 doses for small ruminants and an additional 200,000 doses for lung disease in small ruminants.
Additionally, the donation includes vital reagents and toolkits for laboratory use, facilitating early disease detection. These tools empower field officers to promptly report outbreaks to the ministry. Dr. Antonio Querido, FAO's country representative, officially presented this donation to Maj Bright Rwamirama, the Minister of State for Animal Husbandry, at the National Animal Disease Diagnostics and Epidemiology Center (NADDEC) in Entebbe.
Querido emphasized the significance of this donation for the livestock sector, particularly in Karamoja. Its goal is to bolster the region's capability to prevent, detect, and respond to disease outbreaks, benefiting not only Karamoja but the entire nation. Karamoja is designated as a disease flashpoint by the Ministry of Agriculture, Animal Industry, and Fisheries (MAAIF) due to its nomadic population and porous international borders, which facilitate disease transmission.
Querido acknowledged the support of the European Union (EU), in collaboration with the World Food Programme (WFP) and other agencies, in making this donation possible. He underscored the immense potential of Uganda's livestock sector and stressed the importance of its sustainable development.
Minister Rwamirama expressed his commitment to personally oversee the vaccination campaign in Karamoja next month as part of the effort to safeguard the national herd. He emphasized the importance of regional cooperation in controlling livestock diseases, as cross-border movements are common among herding communities.
Uganda has recently entered into a livestock disease control agreement with Tanzania, following a similar agreement with Kenya. Minister Rwamirama indicated that a comparable agreement would be signed with South Sudan.
Animal diseases like Foot and Mouth Disease and lung-related illnesses have hindered the growth of the livestock sector in Karamoja. Nevertheless, Uganda's livestock potential remains strong and competitive in the region, with the country expected to reach a peak production of 4 million liters of processed milk per day in the next two months. Rwamirama also mentioned that a Cabinet proposal has been prepared to address animal health issues that have previously impacted beef production. He extended his gratitude to FAO and other partners for their support to the sector.
Norwegian Government Announces Closure of Embassy in Kampala, Uganda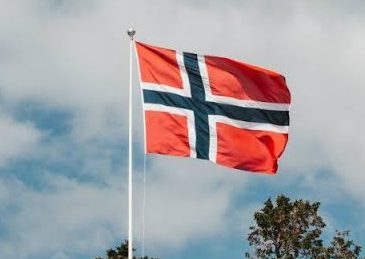 The Norwegian Government has revealed plans to close its Embassy in Kampala, Uganda, by 2024. This decision is part of a broader restructuring of the country's foreign service missions to better align with its foreign and development policy priorities.
The Norwegian Embassy in Kampala currently serves Uganda, Rwanda, and Burundi. Following the closure, its activities will be relocated to Kenya, where an increased number of diplomatic staff will be stationed to maintain and strengthen Norway's representation in these countries.
Announcing the decision, Minister of Foreign Affairs Anniken Huitfeldt stated, "In a rapidly changing world, it is essential for us to have diplomats in places where they can monitor global issues that have implications for Norway and promote Norwegian positions. At the same time, we must continually assess where it is best to maintain a presence to safeguard Norwegian interests optimally with the resources we have."
As part of the restructuring, more diplomatic staff will be assigned to Norwegian Embassies in Accra, Addis Ababa, Dar es Salaam, Kinshasa, and Nairobi. These missions are deemed essential for focusing on priority areas such as food security, business development, and regional security in Africa. Additionally, the Embassy in Beirut will receive a new diplomatic position dedicated to aid efforts related to Syria.
The Norwegian Government emphasized that its decision to close the Embassy in Uganda would not impact its aid to the country. In 2022, Uganda received NOK 382 million (Shs131.397 billion) from Norway, supporting various sectors, including civil society, education, energy, refugees, and women's rights.
Minister of International Development Anne Beathe Tvinnereim confirmed Norway's ongoing commitment to development cooperation with Uganda through civil society partners and multilateral organizations. The country also reaffirmed its dedication to promoting human rights, particularly those of women and minorities in Uganda.
Norway currently maintains 96 diplomatic and consular missions worldwide, including 78 embassies, 8 consulates general, 9 delegations, and 1 representative office. This restructuring aims to ensure effective resource allocation to support Norway's foreign policy priorities.