Hazue.com: Uganda's Omusawo Tintah Empowers Communities Through Innovative Crowdfunding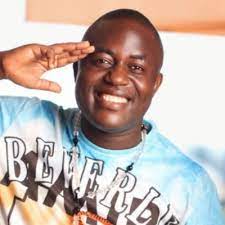 Male DeoGratius, a renowned presenter on Metro FM 90.8, has captivated audiences with his charismatic persona and insightful discussions. His unique ability to connect with individuals from all walks of life has elevated him to a beloved figure in the media industry. Yet, Male DeoGratius's contributions extend beyond the realm of airwaves.
Recognizing the pressing needs within his Ugandan community, Male DeoGratius took a bold step by launching the crowdfunding platform known as hazues.com. This innovative platform seeks to address the myriad challenges faced by both individuals and communities across Uganda. By harnessing the power of technology and the generosity of individuals, hazues.com has emerged as a central hub for those seeking assistance and for those eager to extend a helping hand.
Through hazues.com, Male DeoGratius has successfully fostered a community where individuals unite to effect change. The platform serves as a bridge between those in dire need and those blessed with the means to provide support. Whether it be medical expenses, educational fees, or initiating small businesses, hazues.com has become a lifeline for countless Ugandans confronting adversity.
In addition to his contributions on Metro FM 90.8 and through hazues.com, Male DeoGratius is an integral part of the Taggy TV family. He hosts the popular TV show "Reggae Dancehall," immersing viewers in the vibrant realm of music and culture. Through this program, Male DeoGratius entertains and educates, unraveling the rich history and significance of reggae music.
Male DeoGratius's dedication to uplifting his community and supporting his fellow Ugandans has garnered recognition both locally and internationally, earning him accolades and admiration from all corners. His selflessness and unwavering commitment to making a difference truly set him apart as a media personality with a heart of gold.
In a world where media personalities often bask in the limelight, Male DeoGratius stands out for his genuine care for others. Through his ventures, he has demonstrated that media can be a powerful tool for positive change. By launching hazues.com, Male DeoGratius has breathed hope into the lives of those in need, proving that together, a brighter future for Uganda is attainable.
As we continue to witness Male DeoGratius's journey, it becomes evident that his impact will only grow stronger. His dedication to his country and its people serves as an inspiration to all. Male DeoGratius, known as Omusawo Tintah, transcends the realm of media personality to emerge as a true champion of change, making Uganda proud one step at a time.

Uganda's 2026 Elections: A Three-Way Battle
As Uganda approaches the 2026 presidential election, all eyes are once again on the political landscape of the country. The stage is set for a high-stakes battle, featuring familiar faces and intriguing dynamics. In this op-ed, we delve into the electoral chessboard of Uganda, with a special focus on the incumbent President Yoweri Museveni, his son Kainerugaba, and the formidable opposition figure Robert Kyagulanyi, commonly known as Bobi Wine. We will analyze the strategies at play, the distribution of votes, and the potential outcomes of this intense political contest.
Before delving into the prospects of the 2026 election, it's essential to revisit the results and dynamics of the 2021 presidential election. In that election, Yoweri Museveni, who had been in power for decades, secured a sixth term as president. Museveni received 6,042,898 votes, accounting for 58.38% of the total votes cast. His main challenger, Robert Kyagulanyi, garnered 3,631,437 votes, representing 35.08% of the vote share.
Museveni's victory in 2021 was by no means a surprise. His extensive experience, control over state resources, and a powerful political machinery had kept him in power since 1986. However, the margin of victory and the percentage of votes garnered by Bobi Wine were significant indicators of changing political tides in Uganda. This electoral battle was a testament to Kyagulanyi's growing popularity and the aspiration for change among a significant portion of the Ugandan electorate.
The Quest for Succession: Kainerugaba's Ascent
One cannot ignore the fact that Museveni's son, Kainerugaba, has been groomed for leadership within the ruling National Resistance Movement (NRM). Museveni has consistently denied any interest in creating a political dynasty, but his actions speak louder than his words.
It is in this context that the intrigue of the 2026 presidential elections unfolds. Museveni's primary objective seems to be to secure the presidency for Kainerugaba rather than extending his own rule. But how does he plan to achieve this?
Strategic Distribution of Votes
The key to Kainerugaba's success in 2026 lies in the strategic distribution of votes. Museveni appears to be acutely aware that a one-on-one contest between Bobi Wine and Kainerugaba could be risky. Bobi Wine's popularity remains strong, and he has already demonstrated significant electoral support.
To ensure that Kainerugaba has a higher chance of victory, Museveni might intentionally enter the race himself. By doing so, he aims to split the votes that would otherwise go to Bobi Wine. Museveni's presence in the race could divert a substantial portion of his traditional support base away from Bobi Wine, thereby bolstering Kainerugaba's chances.
Museveni's Dilemma
Museveni's plan to sabotage Bobi Wine's chances by entering the race is not without risks. What if, against all expectations, Museveni secures another term as president? This scenario could potentially disrupt the succession plan he has in mind for Kainerugaba.
However, Museveni is known for his political astuteness. He may have calculated that the risk of his own victory is relatively low, given the intense competition from Bobi Wine. Moreover, Museveni could always step aside in favor of his son if he secures a decisive lead during the campaign, thus ensuring Kainerugaba's ascendancy.
The Implications for Uganda
The 2026 presidential election could prove to be a defining moment in Uganda's political history. If Museveni's plan succeeds and Kainerugaba emerges victorious, it would mark a continuation of the NRM's rule, albeit under a different leader. This outcome could have several implications for Uganda:
Continuity in Leadership: A Kainerugaba presidency would likely mean policy continuity in many areas, as he is expected to follow in his father's footsteps.
Potential for Stability: The NRM has, for better or worse, provided a degree of stability to Uganda over the years. Kainerugaba's presidency could be viewed as a continuation of this stability.
Youthful Leadership: Kainerugaba represents a younger generation of leaders, which could resonate with Uganda's burgeoning youth population and offer a fresh perspective on governance.
Democratic Challenges: On the flip side, Kainerugaba's ascent could raise questions about the democratic process and the potential consolidation of power within a single political family.
As we all gear up for the 2026 presidential elections, the intricate dance between Museveni, Kainerugaba, and Bobi Wine sets the stage for a high-stakes political battle. Museveni's apparent strategy of entering the race to disrupt Bobi Wine's chances and pave the way for his son's presidency adds a layer of complexity to an already volatile political environment.
The ultimate outcome of this political maneuvering remains uncertain, but one thing is clear: Uganda's political landscape is evolving, and the choices made in 2026 will have far-reaching consequences for the nation's future. Ugandans must critically assess the motivations and implications of their leaders' actions as they prepare to cast their votes in this pivotal election.
Busiinge Aggrey, a Ugandan journalist, analyst, and founder of The Black Examiner, Uganda's pioneering reader-funded opinion newspaper (www.examiner.co.ug). I provide insightful analysis on crucial global issues through my work with The Black Examiner.