Lawyer Mabirizi Sues Kabaka of Buganda Again Over Busuulu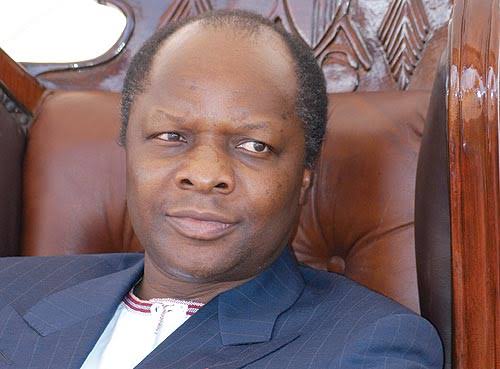 Lawyer Male Mabirizi has filed a petition with the Constitutional Court, seeking a temporary injunction to halt activities involving the Kabaka of Buganda Kingdom, Ronald Muwenda Mutebi, and his agents. These activities encompass mass settlers' registration and the collection of ground rent, known as Busuulu Collections.
In his application, Mabirizi has listed the Attorney General of Uganda as one of the respondents. He argues that these activities are scheduled to commence on October 1st, 2023, and are aimed at settlers on officially registered mailo land. Mabirizi's requests to the court include preventing Kabaka and his associated entities, such as the Buganda Land Board and Enkuluze (Royal Treasury), from conducting actions that imply they are registered owners of the official mailo land.
These actions involve imposing registration fees, making threats against individuals residing on Mailo land, and collecting a 10 percent charge based on the sale value of the land or Kibanja on the official Mailo land. Furthermore, he seeks to halt the collection of money from non-leaseholders in the Buganda region and calls on government agencies, including ministries, police, courts, UPDF, KCCA, and local governments, to refrain from supporting Kabaka in carrying out these activities.
Mabirizi's argument is rooted in his belief that Kabaka serves as a trustee for the official Mailo land, and all associated charges are illegal. Notably, Mabirizi previously filed a petition in 2022 challenging Kabaka's portrayal as the registered owner of official Mailo land and the government's endorsement of such claims. Despite this pending petition, he asserts that the respondents have persisted in their activities and have announced plans for mass settler registration and ground rent collection starting the following month. Mabirizi contends that if the court does not grant his application, there is a looming risk that the respondents will proceed with these activities, potentially causing irreparable harm.
This is not Mabirizi's first attempt to halt ground rent collections. In 2020, his application to stop these collections was denied by Supreme Court Judge Dr. Esther Kisakye, and in 2017, a High Court decision by Patricia Basaza that ordered Kabaka to provide specific information was overturned by the Court of Appeal panels led by Justice Egonda Ntende. Mabirizi has now initiated a similar case in the Constitutional Court, which is awaiting a verdict.
Nile Breweries Contributes Shs450 Million to Kyabazinga Royal Wedding
Nile Breweries Limited has stepped up its support for the Kyabazinga Royal Wedding with a generous sponsorship package of Shs450 million, according to sources
The eagerly awaited Royal wedding of Isebantu H/W William Wilberforce Gabula Nadiope IV and Her Highness Jovia Mutesi of Busoga is set to take place on November 18 at Bugembe Cathedral in Jinja City.
During a recent event at the Kingdom headquarters in Bugembe, Jinja City, Njuki Emmanuel, the Head of Legal and Corporate Affairs at Nile Breweries Ltd, unveiled the Shs450 million sponsorship. This package includes both cash and in-kind contributions.
Mr. Njuki explained that the media partnership with the wedding will encompass extensive advertising of the preparations on billboards and radio promotions. Additionally, each of the twelve celebration venues will be equipped with a special bar stocked with Nile Breweries beer brands for attendees to enjoy.
He emphasized the longstanding relationship between Nile Breweries and Busoga Kingdom, citing the use of water from the Source of River Nile, which is employed in the production of their beer. As a result, the sponsorship was seen as a natural way to strengthen their ties.
Joseph Muvawala, the Busoga Prime Minister, acknowledged the unity within Busoga, which has attracted companies like Nile Breweries to associate with the region, especially during significant events.
The chairperson of the Kyabazinga Royal Wedding organizing committee, Patrick Batumbya, expressed optimism about the progress of cash collection, noting a positive response from the public regarding contributions.
Justine Kasule Lumumba, the head of media and entertainment committee on the Kyabazinga Royal Wedding Central organizing committee and Minister for General Duties in the Office of the Prime Minister, commended the media for their positive coverage of the upcoming wedding.
David Igulu Isabirye, the Spokesperson for the clan heads, regarded the contribution as a form of "parental support to the Kyabazinga," given that royal chiefs are made by clan members.
The event, held on Friday, was attended by various dignitaries, including Eng. Patrick Batumbya, Martin Tibalira, Samuel Nkuutu Zirabamuzale, and several Busoga Kingdom Ministers, among others.