2 Dead, 31 Injured in Soroti Bus Accident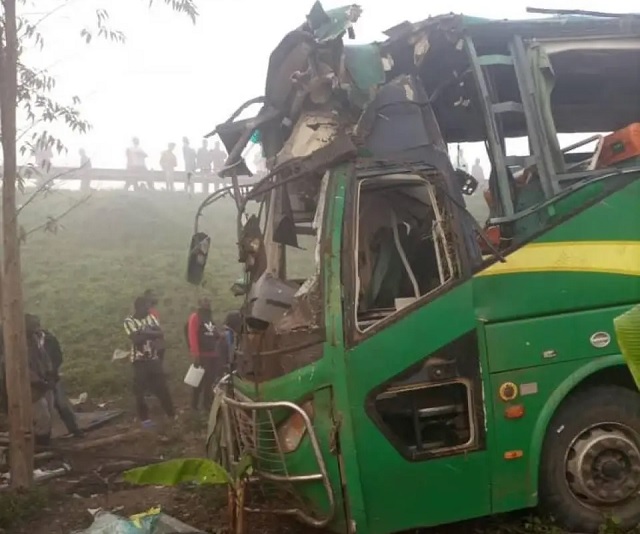 Two students of Midland High School in Kaberamaido District have been killed and 31 others injured in an accident. The accident happened on Thursday near Awoja Primary School in Soroti district.
The students who are in Senior Six were going to Jinja for a study tour when the bus registration number UG 1915E, which they were traveling in belonging to Busitema University- Arapai Campus, rammed into a stationary trailer, UBL 709T/UQ781C from behind.
John Robert Tukei, the acting East Kyoga Regional Police Spokesman said that the accident occurred at about 4:00 am.
He says that the 31 injured students have been rushed to Soroti Regional Referral Hospital.
The police have yet to identify the dead and injured students.
Prof. Mary Okwakol Steps Down as Chairperson of Uganda National Examinations Board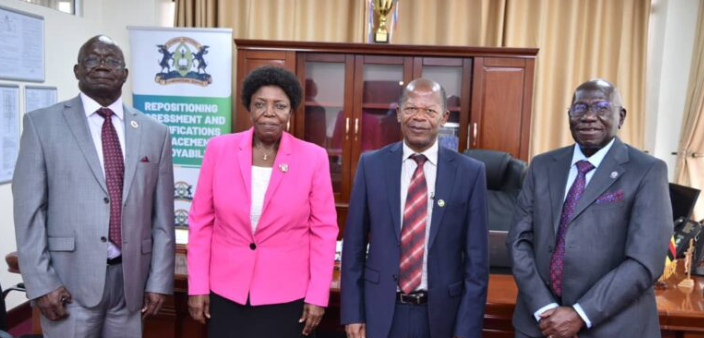 Prof. Mary Okwakol has concluded her tenure as the Chairperson of the Uganda National Examinations Board (UNEB), a position she held since 2014.
The formal handover ceremony took place, with Prof. Okwakol passing the reins to Prof. Celestino Obua, the Vice Chancellor of Mbarara University of Science and Technology. The Minister of State for Higher Education, Hon. John Chrysestom Muyingo, graced the occasion to witness the transition.
Prof. Obua's appointment was made by the Minister of Education and Sports, Hon. Janet Kataha Museveni, on October 12, 2023.
In a statement released by UNEB on November 3, 2023, the Examinations body expressed its appreciation for Prof. Okwakol, who is also recognized as the founding Vice Chancellor of Busitema University, one of Uganda's nine public universities.
Dan Odongo, the UNEB Executive Director, bid a fond farewell to Prof. Okwakol and acknowledged her service, saying, "We give thanks and praise to the Almighty God for the peaceful years that Professor Mary Okwakol has served as the Chairperson. I say 'peaceful' because she was appointed and took over at a time when UNEB had gone through nearly two turbulent years in its governance."
Odongo further lauded Prof. Okwakol's leadership, citing her adherence to the principles of good governance. He emphasized that she avoided becoming overly involved in the daily management of the institution, setting a positive example.
Prof. Okwakol assumed the role in 2014, succeeding Fagil Mandy, who had resigned due to President Museveni's decision to extend the contract of the then UNEB Executive Director, Matthew Bukenya.