Elderly Woman, 70, Faces Charges of Land Fraud.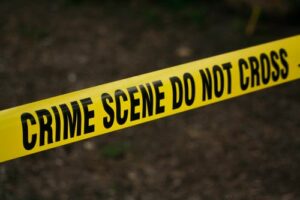 Kate Nankanja, a 70-year-old woman who has laid claim to a disputed square mile of land in Luwero, is facing charges of fraud and trespass. Nankanja recently asserted her ownership of the land in Bubuubi parish, Zirobwe sub-county, Luwero district, which originally belonged to her late grandfather, Tito Sekimaka, who passed away in 1931. With no succession certificates left by Sekimaka, the land was divided among his 10 children, who later sold their shares to different individuals, resulting in 160 land titles from the initial block 90, plot 2. Presently, the land is inhabited by over 5,000 people, including landlords and tenants.
Nankanja has been involved in the sale of several land parcels and, with the assistance of security agencies, has arrested numerous residents in an attempt to forcibly evict them from the land. Among those arrested were Abdul Mpiima, the LC 11 Chairperson of Bubuubi parish, and Godfrey Kazibwe, the LC 1 Chairman of Bubuubi village, who were accused of inciting violence by leading residents in resisting eviction but were later released following protests by district councilors.
Nankanja appeared before the Luwero Chief Magistrate's Court, where she faced charges of fraud and criminal trespass on land owned by Sarah Kyosingira, Joyce Nankabirwa, and Mukasa Livingstone. Kyosingira acquired 60 acres of land from Milly Najjuma, Sekimaka's daughter, but Nankanja allegedly fraudulently sold a portion of it.
Represented by her lawyer, Barnabas Kokyenga of Songone and Company advocates, Nankanja requested bail, citing her advanced age. The lawyer also informed the court that he had not yet received a copy of the case files. Luwero Magistrate Mariam Nalugya Ssemwanga granted Nankanja bail and adjourned the case to October 30, 2023, for a hearing.
Sperito Kiroli, the LC 3 Chairman of Zirobwe sub-county, and affected residents welcomed the prosecution, accusing Nankanja of mistreatment and land grabbing. Brian Mukiibi, a grandson of the late Sekimaka, noted that Nankanja had sold land parcels, including those with genuine land titles, and that their efforts to stop her had been hindered by her alleged influence within security institutions in the district.
Kiroli highlighted that his area is a hotspot for land conflicts, partly due to individuals who collude with family members, such as Nankanja, to fraudulently sell land to others. It's worth noting that Kabaka Ronald Muwenda Mutebi also acquired 70 acres of private mailo land at the disputed site, and Nankanja attempted to sell part of it before facing trespass charges in the Kampala high court.
Nankanja's defense lawyer, Barnabas Kokyenga, maintains that she is the rightful owner of the land and obtained letters of administration from the administrator general. According to the Police crime report, Luwero District recorded the highest number of cases of malicious damage to property in the country in 2022, with 172 cases reported. The report also indicated that Luwero ranked third in terms of the highest number of cases of criminal trespass, with 191 cases registered.
Police Officer Wounded in Shootout as Stolen Vehicle from Kenya Intercepted in Lira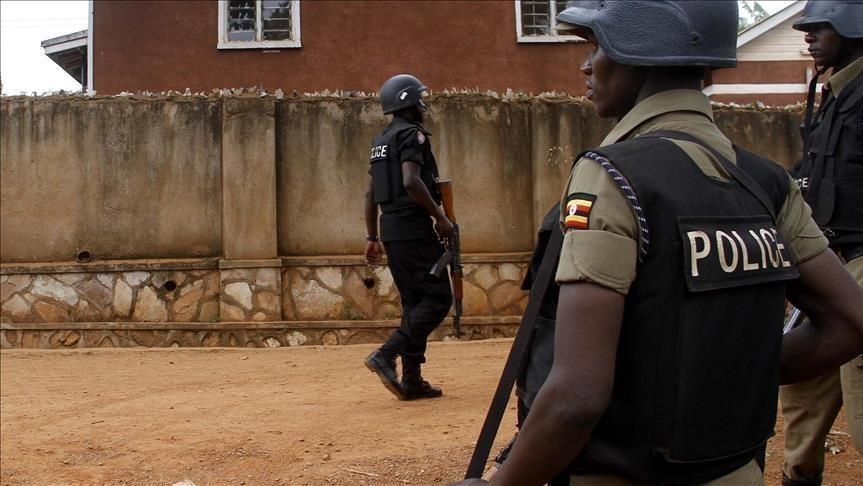 In a dramatic incident, a police officer from Lira Central Police Station sustained a gunshot wound in the stomach during a confrontation when law enforcement intercepted a Toyota Land Cruiser with registration number KDH 790K, suspected to be stolen from Kenya.
The altercation resulted in injuries to Tony Ebong and three others, identified as George Otyato from Awendo in Migori County, Kenya, Hussein Akako from Tororo-Malaba, and Paul Omara from Oyugisi Homa Bay County, Kenya.
The apprehended vehicle is currently impounded at Lira Central Police Station, and efforts are underway to locate a suspect who is believed to have escaped during the incident.
All injured individuals are receiving medical attention at Lira Regional Referral Hospital. The nature of their involvement in the alleged raid remains unclear.
A combined team of regular police and Flying Squad operatives established a checkpoint at Adwali cell, Boroboro ward, in Lira City East Division after receiving information about a suspected stolen vehicle from Kenya. The case was documented under Reference Number OB 24/9/11/2023 at Karuri Police Station, indicating that the vehicle was being driven into Uganda through the Busia border.
According to reports, the suspects attempted to mislead authorities by changing the vehicle's number plates to UBE 665K while in Dokolo district.
Patrick Jimmy Okema, the North Kyoga Police Spokesperson, confirmed that the vehicle's movements through Tororo, Mbale, Soroti, and Lira were tracked using a monitoring system. The ongoing investigation aims to unravel the circumstances surrounding the stolen vehicle and the individuals involved in the incident.