Four officers detained in Burkina Faso after a foiled coup against the junta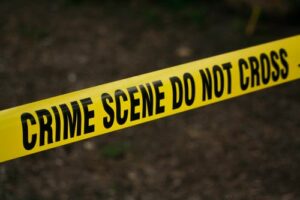 Nearly a year after junta leader Captain Ibrahim Traore seized power in Burkina Faso, the military government has detained four officers following the foiling of a coup attempt. Military prosecutor Ahmed Ferdinand Sountoura stated that these officers are suspected of being involved in a "conspiracy against state security," and two others are currently "on the run."
The junta announced the thwarted coup attempt a day earlier and expressed its commitment to shedding light on the plot. Traore took control of the West African nation on September 30, 2022, marking the country's second coup in eight months, primarily driven by dissatisfaction with efforts to combat a jihadist insurgency that originated from neighboring Mali in 2015.
The military prosecutor has called upon individuals with information that can aid in revealing the truth to come forward and testify.
In response to rumors of a coup circulating on social media, thousands of Traore supporters gathered in the capital, Ouagadougou, on Tuesday to show their support.
Traore emphasized his determination to lead the transition safely despite challenges and efforts to hinder the march toward sovereignty.
French-language news outlet Jeune Afrique, which had published articles on military tensions, had its operations suspended in Burkina Faso, with the government accusing it of attempting to discredit the military.
Previously, military prosecutors had uncovered attempts to destabilize state institutions, and recently, three soldiers were arrested and charged with plotting against the ruling junta. Their goal was to destabilize the transition period before promised elections.
Burkina Faso has been plagued by Islamist insurgency since 2015, resulting in over 17,000 casualties and extensive internal displacement. The military has seen multiple leadership changes, with Traore pledging to restore democracy and hold presidential elections by July 2024. Burkina's military leaders also signed a mutual defense pact with Mali and Niger due to the region's vulnerability to jihadism.
The Liptako-Gourma region, where the three countries share borders, has been heavily affected by jihadist activities in recent years.
Norwegian Government Announces Closure of Embassy in Kampala, Uganda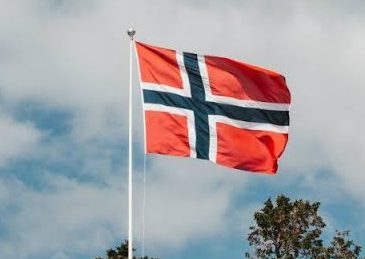 The Norwegian Government has revealed plans to close its Embassy in Kampala, Uganda, by 2024. This decision is part of a broader restructuring of the country's foreign service missions to better align with its foreign and development policy priorities.
The Norwegian Embassy in Kampala currently serves Uganda, Rwanda, and Burundi. Following the closure, its activities will be relocated to Kenya, where an increased number of diplomatic staff will be stationed to maintain and strengthen Norway's representation in these countries.
Announcing the decision, Minister of Foreign Affairs Anniken Huitfeldt stated, "In a rapidly changing world, it is essential for us to have diplomats in places where they can monitor global issues that have implications for Norway and promote Norwegian positions. At the same time, we must continually assess where it is best to maintain a presence to safeguard Norwegian interests optimally with the resources we have."
As part of the restructuring, more diplomatic staff will be assigned to Norwegian Embassies in Accra, Addis Ababa, Dar es Salaam, Kinshasa, and Nairobi. These missions are deemed essential for focusing on priority areas such as food security, business development, and regional security in Africa. Additionally, the Embassy in Beirut will receive a new diplomatic position dedicated to aid efforts related to Syria.
The Norwegian Government emphasized that its decision to close the Embassy in Uganda would not impact its aid to the country. In 2022, Uganda received NOK 382 million (Shs131.397 billion) from Norway, supporting various sectors, including civil society, education, energy, refugees, and women's rights.
Minister of International Development Anne Beathe Tvinnereim confirmed Norway's ongoing commitment to development cooperation with Uganda through civil society partners and multilateral organizations. The country also reaffirmed its dedication to promoting human rights, particularly those of women and minorities in Uganda.
Norway currently maintains 96 diplomatic and consular missions worldwide, including 78 embassies, 8 consulates general, 9 delegations, and 1 representative office. This restructuring aims to ensure effective resource allocation to support Norway's foreign policy priorities.