Mityana Police Detain Two School Cooks in Suspected Student Poisoning Case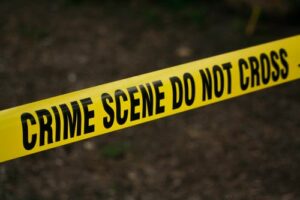 In Mityana, local authorities have taken two school cooks into custody in connection with a suspected case of food poisoning at Golden Learning Centre Nursery and Primary School. Approximately 100 out of the school's 350 pupils reported food poisoning symptoms just two days ago and were promptly transported to various healthcare facilities.
Racheal Kawala, the spokesperson for the Wamala regional police, confirmed that the ongoing investigation led to the arrest of the two cooks, identified as Alfred Kule and Edgar Mumbere. However, SP Kawala emphasized that there is currently no concrete evidence linking the cooks to the suspected food poisoning. She stated, "Two suspects, identified as Kule Alfred and Mumbere Edger, both school cooks, have been apprehended to assist in the ongoing investigations and are presently in detention at Mityana CPS. Food samples from the school have been collected for forensic analysis."
The collected food samples have been sent to the Directorate of Forensic Sciences (DFS) in Naguru for analysis to determine the nature of the poison, if any.
According to statements provided by Kule and Mumbere to the police, they prepared the food as per their usual routine and diligently monitored the kitchen to prevent unauthorized access. The police suspect that poor food storage may have caused the food to become contaminated, similar to a previous incident at Nakanyonyi secondary school in Mukono three months ago.
In response to the ongoing investigation, the school has been temporarily closed. The police reported that only 50 students remain under medical observation in various healthcare facilities, with the rest having been discharged.
Kawala stated, "The school has been cordoned off pending further instructions. Preliminary findings indicate a total enrollment of 350 pupils, with most students discharged by evening, leaving about 50 under medical monitoring but in stable conditions. No fatalities have been reported at this time. The suspicion is that the victims may have consumed contaminated food, and investigations are ongoing."
Golden Learning Centre Nursery and Primary School is situated in Namungo Central Village, Namungo Parish, Namungo Sub-county, in Mityana District. Many of the affected students reported symptoms such as stomachaches, headaches, and vomiting shortly after consuming posho and beans for lunch.
Kawala mentioned that the affected pupils received medical attention at various facilities, including Namungo Health Center III and MUKJ Medical Clinic. To date, the police have collected statements from over 20 witnesses, including those who have been discharged.
Police Officer Wounded in Shootout as Stolen Vehicle from Kenya Intercepted in Lira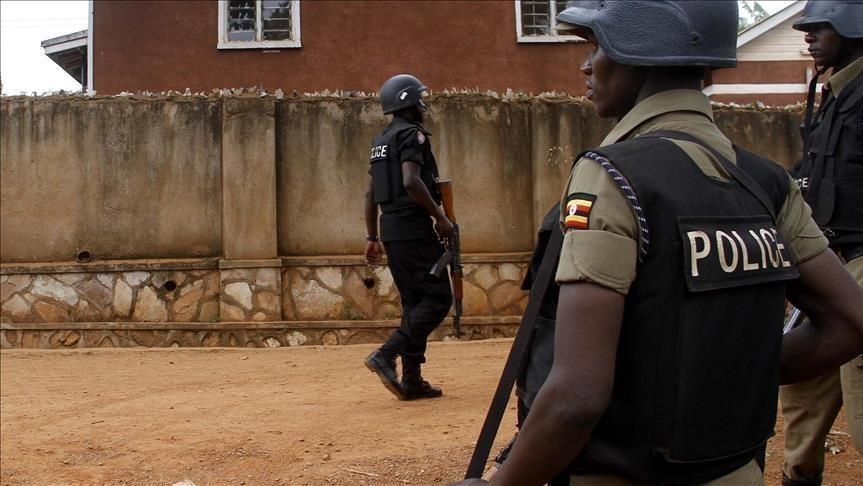 In a dramatic incident, a police officer from Lira Central Police Station sustained a gunshot wound in the stomach during a confrontation when law enforcement intercepted a Toyota Land Cruiser with registration number KDH 790K, suspected to be stolen from Kenya.
The altercation resulted in injuries to Tony Ebong and three others, identified as George Otyato from Awendo in Migori County, Kenya, Hussein Akako from Tororo-Malaba, and Paul Omara from Oyugisi Homa Bay County, Kenya.
The apprehended vehicle is currently impounded at Lira Central Police Station, and efforts are underway to locate a suspect who is believed to have escaped during the incident.
All injured individuals are receiving medical attention at Lira Regional Referral Hospital. The nature of their involvement in the alleged raid remains unclear.
A combined team of regular police and Flying Squad operatives established a checkpoint at Adwali cell, Boroboro ward, in Lira City East Division after receiving information about a suspected stolen vehicle from Kenya. The case was documented under Reference Number OB 24/9/11/2023 at Karuri Police Station, indicating that the vehicle was being driven into Uganda through the Busia border.
According to reports, the suspects attempted to mislead authorities by changing the vehicle's number plates to UBE 665K while in Dokolo district.
Patrick Jimmy Okema, the North Kyoga Police Spokesperson, confirmed that the vehicle's movements through Tororo, Mbale, Soroti, and Lira were tracked using a monitoring system. The ongoing investigation aims to unravel the circumstances surrounding the stolen vehicle and the individuals involved in the incident.