Museveni Questions Alupo and Nabbanja's Shs2B UN Trip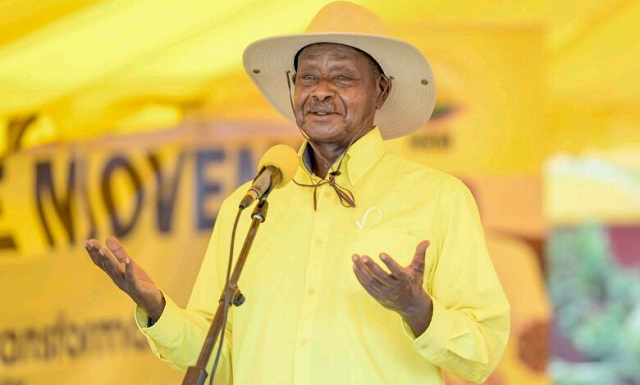 In the same meeting, President Museveni pledged a vigorous crackdown on corrupt public servants and urged all leaders to provide concrete evidence when reporting cases of corruption.
"He has made a firm commitment to combat corruption, with a specific focus on rooting out corruption within the public service," stated Mr. Obua, the Government Chief Whip. He added, "We should anticipate proposals for amendments to the Anti-corruption legal framework."
President Museveni, during the meeting, tasked Vice President Jessica Alupo and Prime Minister Robinah Nabbanja to clarify allegations that they traveled with a delegation of more than 70 individuals to the United Nations General Assembly (UNGA) in New York earlier this month. This move came after concerns were raised about the reported size of their delegation. Mr. Hamson Obua, speaking after the closed-door NRM Parliamentary Caucus meeting, clarified that both Alupo and Nabbanja had traveled with approved delegations of five people each, emphasizing that the media had misrepresented the facts.
Furthermore, President Museveni expressed deep concern about the financial troubles faced by legislators due to dealings with money lenders. He warned MPs against accumulating debt, citing the detrimental impact it can have on their ability to lead effectively. President Museveni was particularly concerned about the high-interest rates charged by money lenders, not only on lawmakers but also on all Ugandans. As a result, he tasked the Ministry of Finance to collaborate with the Attorney General to develop a statutory instrument to regulate money lenders and prevent them from charging interest rates that exceed the legal limits specified under Section 90 of the Microfinance and Money Lenders' Act 2016. Ministry of Finance officials were given a two-week deadline to promulgate this instrument.
Police Officer Wounded in Shootout as Stolen Vehicle from Kenya Intercepted in Lira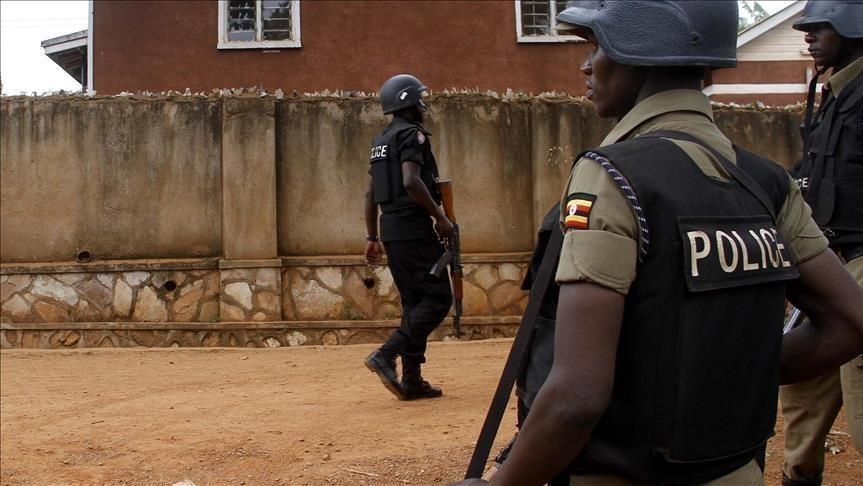 In a dramatic incident, a police officer from Lira Central Police Station sustained a gunshot wound in the stomach during a confrontation when law enforcement intercepted a Toyota Land Cruiser with registration number KDH 790K, suspected to be stolen from Kenya.
The altercation resulted in injuries to Tony Ebong and three others, identified as George Otyato from Awendo in Migori County, Kenya, Hussein Akako from Tororo-Malaba, and Paul Omara from Oyugisi Homa Bay County, Kenya.
The apprehended vehicle is currently impounded at Lira Central Police Station, and efforts are underway to locate a suspect who is believed to have escaped during the incident.
All injured individuals are receiving medical attention at Lira Regional Referral Hospital. The nature of their involvement in the alleged raid remains unclear.
A combined team of regular police and Flying Squad operatives established a checkpoint at Adwali cell, Boroboro ward, in Lira City East Division after receiving information about a suspected stolen vehicle from Kenya. The case was documented under Reference Number OB 24/9/11/2023 at Karuri Police Station, indicating that the vehicle was being driven into Uganda through the Busia border.
According to reports, the suspects attempted to mislead authorities by changing the vehicle's number plates to UBE 665K while in Dokolo district.
Patrick Jimmy Okema, the North Kyoga Police Spokesperson, confirmed that the vehicle's movements through Tororo, Mbale, Soroti, and Lira were tracked using a monitoring system. The ongoing investigation aims to unravel the circumstances surrounding the stolen vehicle and the individuals involved in the incident.