Teacher and baby die in room during fumigation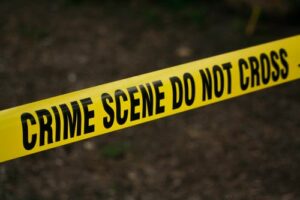 Police in Mityana, central Uganda, are investigating the tragic death of Teopista Namiiro, a 25-year-old teacher at St. Kizito Primary School in Busunju, and her eight-month-old baby, Alvin Muwanguzi. The incident occurred in a rented room in Kanyale village, Namugavu Parish, Kikandwa Sub-county, Mityana District.
Preliminary investigations indicate that Namiiro's room shared a door with a produce (cereals) store owned by Mr. Juma Ssentongo. Allegedly, Ssentongo had used 20 dissolving fumigation tablets in his store on September 26 to prevent rodents from damaging stored maize. Shockingly, he did not inform Namiiro to take necessary precautions against the fumigants.
It is suspected that the tragic deaths of Namiiro and her baby may have resulted from suffocation due to the excessive intoxication of the two adjacent rooms.
Police are actively searching for Ssentongo, who is considered the suspect in this unfortunate incident, to record his statement.
Prime Minister Robinah Nabbanja Applauds Gomba District's Thriving Agricultural Efforts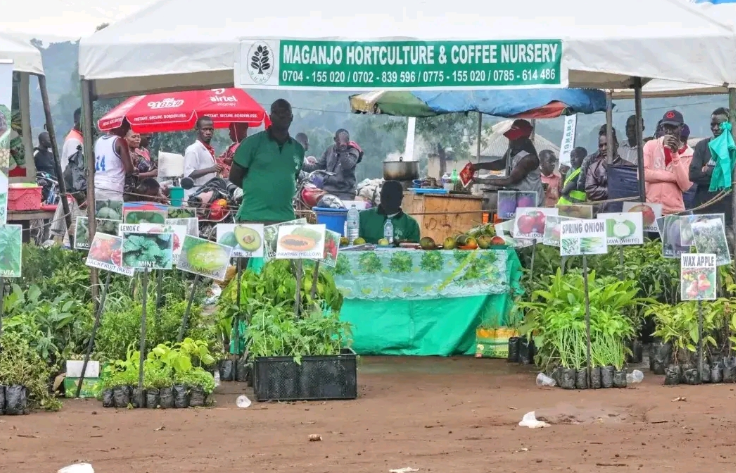 The Prime Minister of Uganda, The Right Honourable Robinah Nabbanja, expressed commendation for the residents of Gomba district, praising their active involvement in agriculture not just as a means of sustenance but as a pathway to economic prosperity.
During her address on Friday at the Gomba District Agricultural Expo organized by the Office of the Prime Minister, Nabbanja urged the community to diversify into high-value crops and adopt irrigation practices for year-round production. She emphasized that their commitment to agriculture is a crucial driver of economic growth.
The expo, attended by key figures in the agricultural sector, featured suppliers of agro-inputs and machinery, exemplary farmers, and specialists in agro-processing.
Addressing the necessity for improved electricity access, the Prime Minister reiterated the government's commitment to providing free power connections to homes. She encouraged residents to wire their houses, emphasizing that this initiative aims to elevate living standards and create economic opportunities.
Nabbanja also directed the District Health Officer to submit a letter requesting the elevation of Kanoni Health Center III to Health Center IV, aligning with the government's policy of establishing one Health Center IV in every constituency. She assured the people of Gomba West that steps would be taken to transform Kanoni Health Centre III into Health Center IV.
In a related context, Namayanja Rose Nsereko, the Deputy Secretary General of the National Resistance Movement (NRM), stressed the crucial role of community leaders in monitoring and following up on government projects. She emphasized the importance of leaders acquiring knowledge about these initiatives and effectively communicating with the public.
Namayanja underscored the significance of political participation, highlighting the NRM caucus as a key platform for strategic decision-making. She encouraged residents to support NRM flagbearers to ensure their voices are heard.
Sylvia Nayebale, the Gomba Woman MP, expressed gratitude for the government's efforts to improve electricity connectivity in the region. She acknowledged the positive impact of the reduced cost of the last-mile connection and urged for continued support and more connections to further enhance the lives of the residents.