Businesswoman Accused Of Deploying Armed Congolese Refugees On Disputed Land
A prominent businesswoman in Mbarara and Kampala, Mary Kihembo Kibahigyire is being accused of deploying armed Congolese refugees on a disputed land in Rukiga district
A prominent businesswoman in Mbarara and Kampala, Mary Kihembo Kibahigyire is being accused of deploying armed Congolese refugees on a disputed land in Rukiga district.      
The land were the Congolese refugees are reportedly being deployed on the disputed land is located at Kishingati hill in Nyabubare village, Rwenangye parish, Kamwezi sub county.
Locals accused Kibahigyire of grabbing and fencing their 64 hectares of land her own 15 hectares. In December 2022, locals accused Kibahigyire of deploying armed private security guards on the contested land that barred locals from accessing it. 
It forced Rukiga district security authorities to intervene and ordered her to withdraw the armed security guards since they were not known to security authorities. A ten-man security committee led by the office of the District Criminal Intelligence Officer was instituted to conduct investigations into the matter and compile a report.
Early this month, locals again accused Kyibahigyire of carrying out fresh deployment of Congolese refugees with arrows and bows. The fresh feud compelled Rukiga District security authorities led by Fred Nayebare Kyamuzigyita, Area Resident District Commissioner to hold another security meeting yesterday at Kishingati hill. 
The meeting was also attended by Major Martha Asiimwe, a State House Official and Presidential Advisor in Charge of Resident District Commissioners. During the meeting, locals who included; Gaddie Biranga Tumuheirwe and Leo Mbabazi say that what angered them most was when the deployed armed Congolese refugees deployed by Kibahigyire mid this month set ablaze parts of the disputed land and eucalyptus trees plantations.
Gava Twinamatsiko, Nyabubare village LC1 Chairman says that locals watched with no help as fire ravaged trees but feared to cross into the land to avoid being harmed by armed Congolese refugees deployed there.   
Twinamatsiko also says that his office has received several cases of dogs that are heightened to back up refugees' strength eating locals' animals. He says that during night hours, the refugees roam around threatening locals and has also registered two cases two of girls who were sexually harassed by them. Twinamatsiko says that he advised locals to report the issues afresh since he also feared to intervene for his safety.   
Francis Tumuhimbise another affected resident says that the problem resulted after he refused to sell his piece of land to Kibahigyire.  Benon Tugarukye says that when his two goats and a cow were attacked and mauled by the dogs, he feared to protest in order not to avoid testing the wrath of the Congolese refugees deployed there.   He says that as locals, they fear that the refugees deployed there could even be rebels Mable Turyamwikuja argues that her 16-year-old daughter was taken by the Congolese refugees deployed by Kibahigyire but she feared to protest.      
When given a chance to talk, Kibahigyire admitted to having deployed Congolese refugees after the withdrawal of armed private security guards but locals continued to threaten her.  She argued that she picked refugees from one of the recognized camps and were all cleared by the office of the Prime Minister.  
But, Kyamuzigita, Police officers attached to Kamwezi, Muhanga and Rukiga police stations, sub-county security authorities also claimed that they are not informed as security authorities manning the district. This angered Kyibahigyire and started insulting Kyamuzigita and police officers accusing them of being biased by favoring locals. Kyamuzigita ordered investigations into the refugees and arrest of those will were found deployed without the required documents from the office of the Prime Minister.      
Kyamuzigyita also ordered Kibahigyire to remove the fence, allow locals to access the contested land and use a court of law to handle the matter.  He also advised Kibahigyire to secure a court order.
In October 2021, Nathan Bwogi, the Legal Assistant to the President and State House in charge of the lands department intervened in the matter but was never resolved
KACITA Advocates for Reduced Installation Fees of Digital Number Plates as Government Launches Project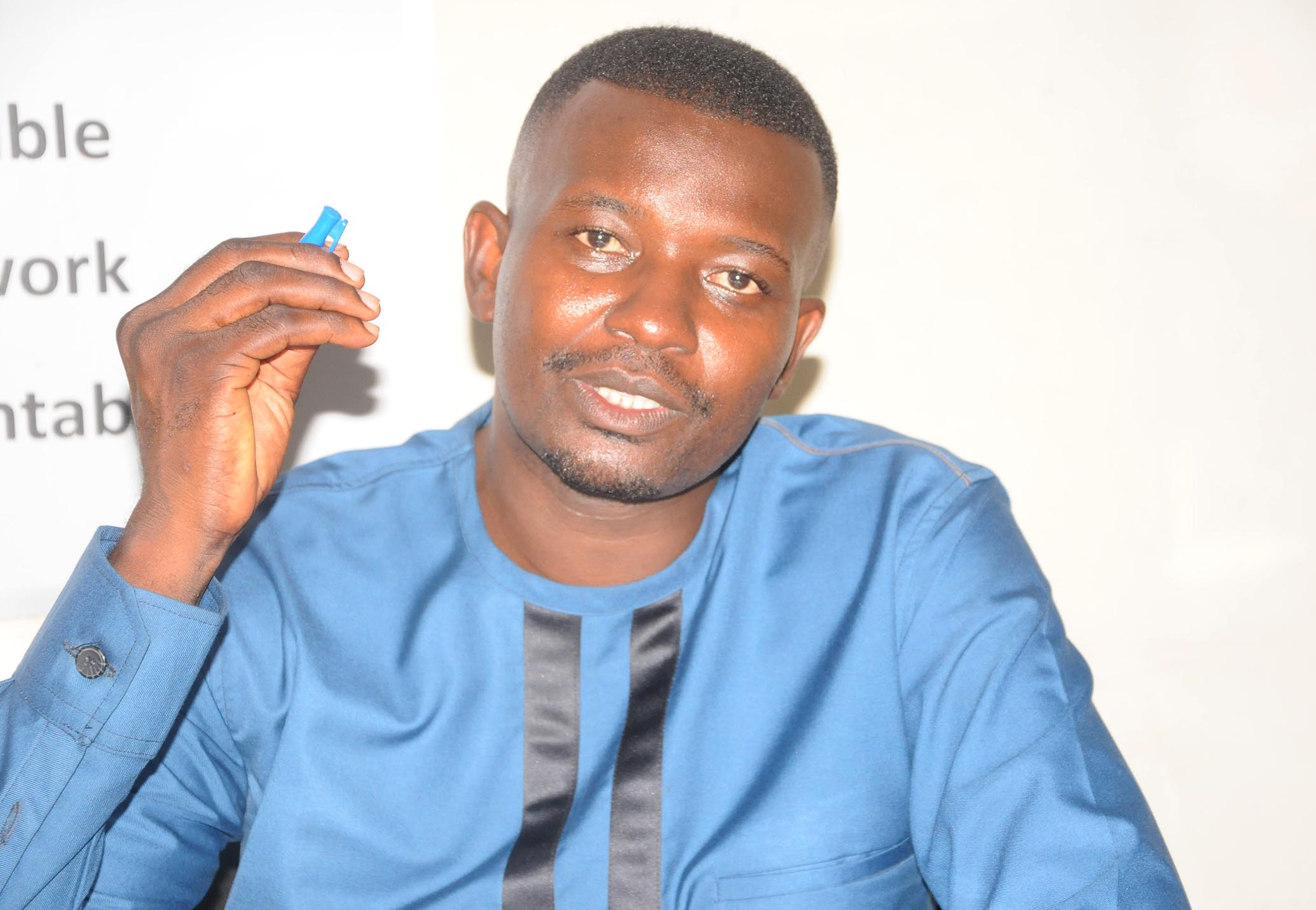 The Kampala City Traders Association (KACITA) has recently renewed its plea to the government, urging a reduction in the installation costs of digital number plates for newly registered vehicles. Thaddeus Musoke Nagenda, Chairperson of KACITA, emphasized the necessity for revising the fees associated with the installation of these number plates. He expressed gratitude for the Parliamentary acknowledgment of two of their previous petitions.
However, amidst these discussions, concerns have arisen among some legislators regarding the effectiveness of the digital number plate system in addressing prevailing security apprehensions. It is argued that the system might be lacking crucial elements, particularly adequate surveillance features like integrated cameras. This shortfall in the system's security components raises doubts about its capacity to comprehensively address security concerns related to vehicle identification.
Valuable Medications Worth Millions Ruined by Rain in Busia
Despite the discussions and concerns raised, the government proceeded with the official launch of the digital number plate project. The launch event, under the auspices of the Ministry of Works and Security, took place on Wednesday, signifying the formal commencement of the initiative.
KACITA remains resolute in its quest for more accessible installation costs for these digital number plates, aiming to ensure that new vehicle owners aren't burdened with exorbitant expenses. The association emphasizes the importance of affordability and accessibility in the implementation of such systems, particularly for the broader populace.
Nagenda, on behalf of KACITA, has urged for further deliberations to address the concerns raised by lawmakers regarding the efficiency and security elements of the digital number plate system. It is essential to ensure that the initiative is not only cost-effective but also incorporates robust security features to bolster its effectiveness in vehicular identification and monitoring.
The debates and initiatives surrounding the digital number plate installation fees highlight the intersecting interests of cost-effectiveness, security, and practicality. KACITA's persistent advocacy for a reduction in costs aligns with the need to balance accessible services and robust security measures in government initiatives.
UCC Donates Tablets to Enhance Connectivity in Bulambuli District
As the discussions continue and the project moves forward, a careful reevaluation and adjustment of the digital number plate system's features and costs are crucial to address the concerns raised by stakeholders. The government's commitment to finding an equilibrium between accessibility and security in this initiative remains pivotal for its success and public acceptance.