Learning Crippled at Ajali Lajwa Primary school as desks and staff quarters lack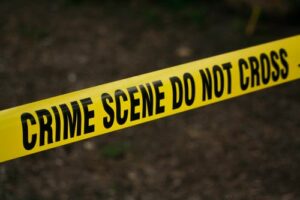 A total of 710 pupils in primarys 1,2,3,4 and 5 at Ajali Lajwa Primary School sit on the dusty floor while attending classes due to a lack of sitting facilities and its staff sleep grass thatched leaking staff houses, the school is located in Otupili village Lokole sub-county in Agago district.
Omwony Richard Oketcho a teacher at this School noted that this challenge has been in existence for the last four years at this only government primary school in the sub-county this has greatly contributed to learners dropping out and poor performance because they cannot steadily concentrate on their studies as well as improving their handwriting as the environment doesn't favor them.
Another teacher Anying Frisca said the uncomfortable seating arrangement of pupils while learning always leads to mental unpreparedness of the learners, they always feel back pain and of course, their books and uniforms are always dirty due to the dusty environment.
Teacher Anying also complained about diseases contaminated to both pupils and teachers because long-term exposure to dust in most cases leads to major allergic reactions, Cough, flu eye defects and jiggers which are life-threatening defects.
Besides the lack of furniture, Mr. Otim John Justin a primary five science teacher raised a concern about the lack of permanent staff houses for the nine teachers, he added that for decades the school has stayed without permanent houses that can fit teachers' standards, he says the available grass thatched hats were raised by the community.
The Ajali Lajwa School administration faulted the district education officials for not doing enough to inspect the schools so that the school shared their challenges with them.
Bosco Odongokar, Agago district inspector of schools, refuted the allegations that they are not doing their work,
Odongokar revealed that they carry a periodic inspections of schools and reports on the challenges in schools are provided to the ministry but there is compliance.
"Our schools are crippled, we wanted to decongest the classes but we cannot, we wanted to buy desks and build permanent houses for teachers but we don't have the resources' ' Said Odongokar.
Ajali Lajwa Primary School is a government Universal primary school established in 1980 by the Catholic, it has a total of 1036 pupils and nine teachers paid by the government.
Prof. Mary Okwakol Steps Down as Chairperson of Uganda National Examinations Board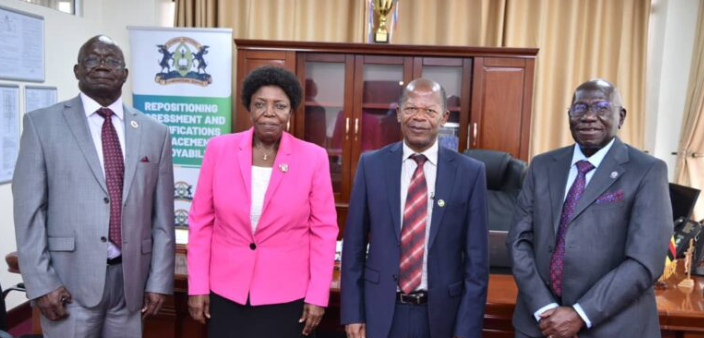 Prof. Mary Okwakol has concluded her tenure as the Chairperson of the Uganda National Examinations Board (UNEB), a position she held since 2014.
The formal handover ceremony took place, with Prof. Okwakol passing the reins to Prof. Celestino Obua, the Vice Chancellor of Mbarara University of Science and Technology. The Minister of State for Higher Education, Hon. John Chrysestom Muyingo, graced the occasion to witness the transition.
Prof. Obua's appointment was made by the Minister of Education and Sports, Hon. Janet Kataha Museveni, on October 12, 2023.
In a statement released by UNEB on November 3, 2023, the Examinations body expressed its appreciation for Prof. Okwakol, who is also recognized as the founding Vice Chancellor of Busitema University, one of Uganda's nine public universities.
Dan Odongo, the UNEB Executive Director, bid a fond farewell to Prof. Okwakol and acknowledged her service, saying, "We give thanks and praise to the Almighty God for the peaceful years that Professor Mary Okwakol has served as the Chairperson. I say 'peaceful' because she was appointed and took over at a time when UNEB had gone through nearly two turbulent years in its governance."
Odongo further lauded Prof. Okwakol's leadership, citing her adherence to the principles of good governance. He emphasized that she avoided becoming overly involved in the daily management of the institution, setting a positive example.
Prof. Okwakol assumed the role in 2014, succeeding Fagil Mandy, who had resigned due to President Museveni's decision to extend the contract of the then UNEB Executive Director, Matthew Bukenya.