Uganda on the brink of political anarchy, warns ANT's Alice Alaso
The opposition in Uganda seeks to terminate President Museveni's regime due to issues such as incompetence, corruption, human rights abuses, and the need for robust political institutions.
Their primary goal is to remove President Museveni as the initial step towards accomplishing their broader objectives. Unfortunately, their efforts to oust Museveni from power have yet to materialize, leaving little hope for the people of Uganda.
Alice Alaso, the acting national coordinator at the Alliance for the National Transformation(ANT), expressed her concern in an interview with the Nile Post, stating that the actions of President Museveni and his son Gen Muhoozi could ultimately lead Uganda towards political anarchy.
Who is Alice Alaso?
My full name is Alaso Alice Asianut. I am a typical Ugandan.
Can you tell us about your birthplace and when you were born?
Ahahahaha(Laughing) I was born in Serere 58 years ago. Serere was then a county in the present day Soroti. Over the years it became a district. There is a sub-county called Olio. That is my original place of birth. I was born to teachers. You see that picture (pointing at a frame hung on wall at her home with the photos of her parents)
How would you describe your relationship with your parents, and did you feel closer to one more than the other?
I was and I am still very close to my mother. Our family was polygamous. We have the other mother of ours and normally in such families, there is a tendency of the old man to lean more on one side. So, my father leaned more on the other side. My mother had a task of really bringing us up more less like single parents ensuring that I went to school.
She ensured that I am groomed up in Christian values. I know everything that a typical woman of Teso can do. I know how to cook all the local dishes; I know how to build a grass thatched House. I think I can survive anywhere on this earth.
Which educational institutions did you attend throughout your schooling?
I sat my P7 in Ojama Primary school. Thereafter I went for O level in Kamod Senior Secondary School. Then I went to Ngora High School for my A level. I studied in Ngora for 1 year and a term because that was the time of the war in Teso (cattle rustling). That brought a lot of impoverishment on us as a community but typically on our family.
So, there was no means of raising school fees, so I literally dropped out. So I stayed at home but in the last week of second term a neighbour who used to work in Ngora Hospital came and asked why I am at home. He asked my mother whether he could go with me where he was working.
Then, he took me to Ngora High school. I did my A level in a very difficult situation because we could be harassed by soldiers (National Resistance Army). From there I made it to Makerere University. I was admitted to do a bachelor of Arts with education. I completed and went to teach in Teso College.
What inspired you to pursue a career in politics?
I have always provided leadership in my community. I just love politics.
I got to teach in a boy school and in a post war situation trying to rehabilitate the school and contribute to reshaping and refocusing of education in Teso. So, that brought me very close to communities and parents. In the process, another aspect of leadership came my way. Because there was a post conflict reconstruction for Teso going on, a special programme in the district, the Soroti district development programme funded by the Netherland government came through.
They started looking for a gender officer. The gender officer had a mandate to ensure that there would be main streaming of all genders in all activities that will be funded in that programme. I changed the job and became the district gender officer.
That moved me to another level of interaction. In the process around 2000, the information came that Soroti was going to be divided into two. And that Katakwi was going to become a district. The MP then Hon Grace Akello was from Katakwi. So, it was clear that she was not going to remain in another part of Soroti. That is how I transited and I got myself into elective politics.
What was your first major political achievement or success?
Firstly, winning that 2001 race as a woman representative for Soroti district was very important to me and it was a big milestone. It exposed me to national politics but also I learnt the dynamics of elective politics.
Have you experienced any political setbacks or defeats, and what lessons did you learn from them?
I served three terms. I was very confident that I was a very good legislator. I was also very confident in the ability of my people to distinguish between the roles of a member of Parliament and those other things that people assume MPs should do. Come 2016 I prepared to go for the elections with confidence, but before that I was told by one of the ministers that they had just had a meeting and that they had decided that no matter what I do, I was not going to return to Parliament in 2016.
I thought it was a big joke. The campaign itself turned very nasty. My rallies were disrupted, my agents were killed, pregnant women were beaten among other things. But I still trusted the people of Serere to vote for me. On the polling night, they started reading results that were strange.
Then, I realised that the battle was not a battle between me and an opponent that I could see but a battle between me and the state. There was a heavy presence of the military and they took over the process. I am very confident that I won the 2016 election.
Do you have any thoughts as to why the state is targeting you, and what steps are you taking in response?
I am not a threat to the state in a sense that maybe I can fight and overthrow the government. I am not a threat in that way but the state and its actors in Uganda really hate the truth. And one thing that I have decided because of my Christian values is that I will speak the truth. I will stand by it and I will defend the truth. All the time, the discomfort has been the truthful nature of my leadership. Whenever I contest, I have a politician who is just the face of the state but my real contest is not with that politician, it is with the state and the state apparatus. It is the state money, the army, the operatives and all manners of (strange) things.
Critics have said that ANT diplomatic leadership style may not be effective in bringing about real change in politics. How do you respond to those criticisms?
Let us for the purposes of this discussion agree that we are diplomatic. That means there are defiant and very aggressive people out there. How many of them have been able to change this government since 1996? Whether you are an activist, whether you insult, none of them have succeeded in changing this regime. Even playing into violence is very dangerous in Museveni's regime because I think he looks for people who want to play into the arena of violence. If by now we are talking about that so and so was able to cause change by being defiant or violent, I would say that is the way to go. I don't really believe in violence and ANT doesn't believe in violence. We believe in activism and we also believe in defiance because they are provided for in the laws of this country. While we believe in activism and defiance, we first need to build our structure to support us when we go for such activities.
Given the opposition's failures in attempting to remove the current government from power, what do you believe needs to be done for the opposition to succeed?
There is a segment of responsibilities which are ours as the opposition but there is also a segment of responsibilities that is external. We need to look at our individual strengths as political parties and I can tell you that a number of us have not yet built that capacity. We are working on our structures.
All political parties in the opposition to really mount a strong challenge against this regime, means that we should strengthen ourselves internally and then have an aggregated strength that can be deployed against president Museveni.
We are still having challenges building our own strength. The external factors such as the harsh political environment, the Public Order Management Act are making it very hard for the growth of the opposition in this country. Every effort is being done to undermine the growth of political parties.
Do you anticipate any possibility of General Muhoozi taking power from President Museveni in 2026?
I can tell you that we are not scared of Gen Muhoozi. He has never been any of the things we fear in this country. While he has a right to contest, he should first get himself out of the cover of the military and state apparatus and resources if he is serious about this country. That allows us to make a comfortable engagement with the retired army man. As of now we feel sad that what is being propagated in Uganda is abuse of military uniform, misuse of state resources and apparatus.
What Gen Museveni and Gen Muhoozi are doing is a recipe for anarchy in the country. You can imagine a day when every army general thinks to disobey the UPDF Act, what will happen? Museveni has decided to stay in power forever and his decision to hang on into power despite glaring challenges his leadership is facing, is not good for this country. The country is getting rundown by the day. But even when people were hoping that the checks and balances in the constitution would stop him, he decided to remove all of them. Now, he has decided to begin promoting his son, trying to shift this country from a republic to a monarchy. That is a recipe for anarchy. We have seen what has happened in Gabon and Togo.
Do you think that Uganda is at risk of falling into political anarchy, and what preventative measures can be taken against it?
Yes, we see a trend. In Zimbabwe, when Robert Mugabe decided that he wanted his wife to replace him, there was instability in the country. I just hope that president Museveni will look at what is happening around. Look at the decimal level of service delivery. How can we have a city like Kampala where cars drown in the middle of the city? And we have a presidential covey and state house that use huge chunks of money. Any attempt to prolong the suffering of Uganda's is problematic.
Regarding your departure from FDC with General Mugisha Muntu, do you believe that it was the appropriate decision given the current state of the party?
We had fought a lot of battles in FDC. But we thank God because we had a very skillful team at conflict resolutions and managing diversity. In 2012 when Gen Muntu just got elected as a party leader. There was an attempt to break FDC by the very people who are now fighting in the FDC itself. Both teams were involved. They created a political party called the Farmers Party by the two groups that are fighting now. And towards the registration we interviewed very skillfully and we brought it to an end. Many Ugandans don't know that. We didn't make news about it. We also managed conflicts when Major Rubaramira Ruranga who had been the Hon Nandala Mafabi campaign manager against Gen Muntu alleged that that election was fraudulent. That I had voted five times. Can you imagine? My integrity was at stake. They came up with these allegations but we told them we were ready for scrutiny. We subjected ourselves to the commission of inquiry and they came up with the report which indicated that I didn't vote five times. And the next action was Rubaramira Ruranga went back to work with the state House.
In 2017, Gen Muntu contested. They started campaigning, these groups that are now killing each other. They started a campaign that Gen Muntu was a mole. We tried to explain ourselves that we are not moles.
How did you feel when accused of being a mole, and how did you respond to those accusations?
It was such a horrible feeling especially when you know that you are faithful to the party. You spent all the years building it. You have invested your money and time in it. Your family has had a lot of marginalization.
But when they played the card of strategy, then they knew they had disarmed us. And we felt disarmed because the Amuriat group which was made of Mafabi, Dr Besigye and all of them argued that the party was going to be defiant only. For us we made the argument that the nature of politics in Uganda requires organizations to build structures and then use them to do any of the approaches. They said with defiance it would be 100 days only for them to take over power and the delegates got excited and voted against Gen Muntu.
And then we consulted nationally and found that there were only two or three options available to us. One if we stay in we would become redundant because we would have no input to make, two if we stay in we would also be a destabilizing factor. So we took the third option that we are still very relevant in the political fabrics of this country and we didn't want to become redundant. We thought of forming an outfit and that is how we exited but we made everything humanely to ensure that as we exited we didn't disorganize FDC. We wanted the FDC to remain strong.
What is your perspective on Dr. Besigye's role in the conflict within FDC?
Dr Besigye is a very charismatic politician and very influential. He is a big figure in Ugandan politics. That is the position that leaders in FDC should respect. He has played a very fundamental role in the growth of opposition politics in this country. When Dr Besigye took leave, the party chose to move forward and then is when Gen Muntu came in but we deliberately accommodated Dr Besigye as part and partial of the active political opposition in Uganda but also as a member of FDC.
We had the skills to manage the aspirations and activities of Dr Kizza Besigye, even linking them up with the party. We didn't feel that he became too big. What has happened in FDC now is failure to manage the diversity because Dr Besigye presence is a very strong force which the managers of the party should embrace. It is shocking that the argument that Dr Besigye is a destabilizing factor in FDC is coming from Amuriat and Mafabi who were literally prompted and lifted by Dr Besigye.
Where do you see the future of FDC headed in the years to come?
It is unfortunate what has already happened to FDC. What is happening is like a choreographed script. The (regime) managed to split UPC and create two UPCs and weakened the party. They have gone to DP, they have split it and they have weakened the party. Now, we have two FDCs. The FDC that is aligned to Museveni will be protected by the police, they will have favorable positions in courts of law and the next fight is going to be about the property of the party. I see the state will back a particular group and chase the other group. This is the best time to know who is actually the mole. You will see that the mole will be defended, you will see that the courts of law will rule in the mole's favour.
Police Launch Manhunt for 10 Suspects in Shocking Robbery and Rape Case in Nyamira County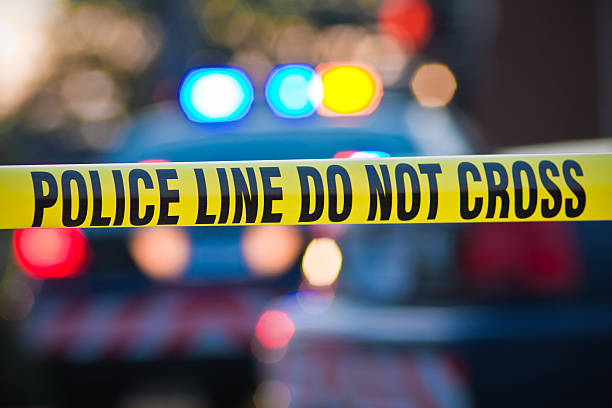 A shocking incident in Nyamira County, involving a brazen robbery and gang rape, has prompted a manhunt by the police for 10 individuals allegedly involved in the heinous crimes.
In a press release issued by the Directorate of Criminal Investigations (DCI) on November 2, 2023, it was revealed that one of the victims was a female Member of the County Assembly (MCA), and a minister from Nyamira County was also among those targeted.
Notably, Nyamira County has three female County Ministers: Dr. Grace Nyamongo (Gender, Youth, Sports Culture, and Social Services), Alice Manoti (Agriculture, Livestock, and Fisheries), and Emilly Moraa Ongaga (Finance, ICT & Economic Planning). The police did not specify which of the three ministers was subjected to the gang rape.
In addition to the political representatives, a school principal and a police officer were also victims of the gang during the incident that occurred on October 23.
Law enforcement officials have already apprehended one of the suspects, and they intend to interrogate him to assist in their ongoing investigation as they continue the search for the remaining individuals involved.
According to the report provided by the investigative agency, the gang besieged a residence for nearly seven hours. "After subduing the victims with beatings and death threats, members of the gang, armed with a pistol, machetes, and other crude weapons, took turns forcing themselves upon three of the women before making their escape, leaving the hostages traumatized," the statement read.
The horrifying incident unfolded from 9 p.m. to 4 a.m. on that fateful night.
Upon receiving the information, all security agencies in the county were mobilized, and investigations were initiated on October 24. The victims received medical attention at various hospitals in the county, and samples were collected from those who had suffered sexual abuse.
The gang also made off with various mobile phones and over Ksh130,000 in cash. Moreover, they seized an undisclosed number of ATM cards and proceeded to withdraw funds from the victims' bank accounts, with the exact amount remaining unknown, although it is estimated to be in the hundreds of thousands.
The investigative team, supported by crime research detectives and crime scene support personnel, identified a suspected ringleader at the scene and tracked him down in Kondele, Kisumu County. The suspect was brought to Nyamira County headquarters, where an identification parade was conducted, and the victims positively identified him. Subsequently, detectives filed a miscellaneous application to detain him for further questioning.