URA Mandates E-receipts for Commercial Rent Payments
The Uganda Revenue Authority (URA) has mandated that all commercial building owners adopt e-receipts payment systems for rent to combat revenue losses caused by tax evasion in the rental income sector.
Landlords nationwide now have an opportunity to address their tax compliance status by benefiting from a recent amendment that forgives outstanding interest and penalties as of June 30, 2023, enabling them to pay only the principal tax.
During a meeting with commercial building owners in Kampala, John Musinguzi, URA's Commissioner General, emphasized the need to enhance revenue collection and close existing loopholes.
While this amendment applies to all taxpayers, it holds particular importance for landlords due to a significant number of property owners not being tax compliant. It offers them a chance to start anew without incurring penalties.
Musinguzi explained that the amendment provides relief to taxpayers burdened with substantial arrears, stating, "You can pay the principal tax, and this opportunity is available until December 30, so let's all take advantage of it."
Musinguzi noted that despite being one of the lowest-performing tax categories, collections from rental income tax have increased by over 60% in the past three years.
In the last fiscal year, contributions from this tax category reached Ugx 215 billion, accounting for 0.8% of the total tax collected. Musinguzi believes that the sector has the potential to contribute at least 4%. He encouraged landlords to embrace voluntary compliance and assured them of URA's support throughout the process.
During the meeting, property owners raised concerns about ledger re-runs, which often result in errors, as well as the complexity of ledgers in general.
They also expressed issues regarding outdated information on URA's communication channels that does not align with current laws and a lack of understanding about the distinction between rental tax and property tax. These challenges, they argued, hinder their comprehension of taxation matters.
Musinguzi acknowledged the challenges faced by landlords and emphasized that the authority has intensified tax education efforts.
He also addressed the ledger challenges, explaining that a dedicated team has been established to handle ledger reconciliation. Additionally, a new e-tax system is being developed to simplify tax processes for individuals.
This engagement follows a previous meeting with business leaders to discuss measures aimed at improving rental tax collections. During that meeting, the leaders pledged to provide URA with accurate information regarding the actual rent paid by tenants, which they claimed landlords often conceal using fake receipts.
END
Police Launch Manhunt for 10 Suspects in Shocking Robbery and Rape Case in Nyamira County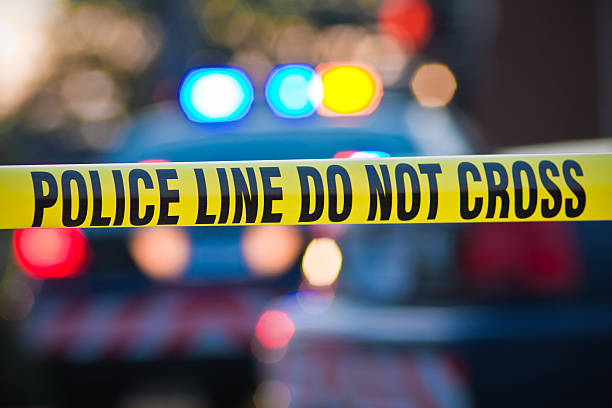 A shocking incident in Nyamira County, involving a brazen robbery and gang rape, has prompted a manhunt by the police for 10 individuals allegedly involved in the heinous crimes.
In a press release issued by the Directorate of Criminal Investigations (DCI) on November 2, 2023, it was revealed that one of the victims was a female Member of the County Assembly (MCA), and a minister from Nyamira County was also among those targeted.
Notably, Nyamira County has three female County Ministers: Dr. Grace Nyamongo (Gender, Youth, Sports Culture, and Social Services), Alice Manoti (Agriculture, Livestock, and Fisheries), and Emilly Moraa Ongaga (Finance, ICT & Economic Planning). The police did not specify which of the three ministers was subjected to the gang rape.
In addition to the political representatives, a school principal and a police officer were also victims of the gang during the incident that occurred on October 23.
Law enforcement officials have already apprehended one of the suspects, and they intend to interrogate him to assist in their ongoing investigation as they continue the search for the remaining individuals involved.
According to the report provided by the investigative agency, the gang besieged a residence for nearly seven hours. "After subduing the victims with beatings and death threats, members of the gang, armed with a pistol, machetes, and other crude weapons, took turns forcing themselves upon three of the women before making their escape, leaving the hostages traumatized," the statement read.
The horrifying incident unfolded from 9 p.m. to 4 a.m. on that fateful night.
Upon receiving the information, all security agencies in the county were mobilized, and investigations were initiated on October 24. The victims received medical attention at various hospitals in the county, and samples were collected from those who had suffered sexual abuse.
The gang also made off with various mobile phones and over Ksh130,000 in cash. Moreover, they seized an undisclosed number of ATM cards and proceeded to withdraw funds from the victims' bank accounts, with the exact amount remaining unknown, although it is estimated to be in the hundreds of thousands.
The investigative team, supported by crime research detectives and crime scene support personnel, identified a suspected ringleader at the scene and tracked him down in Kondele, Kisumu County. The suspect was brought to Nyamira County headquarters, where an identification parade was conducted, and the victims positively identified him. Subsequently, detectives filed a miscellaneous application to detain him for further questioning.