Infectious Disease Institute takes over HIV/AIDS programme in Greater Masaka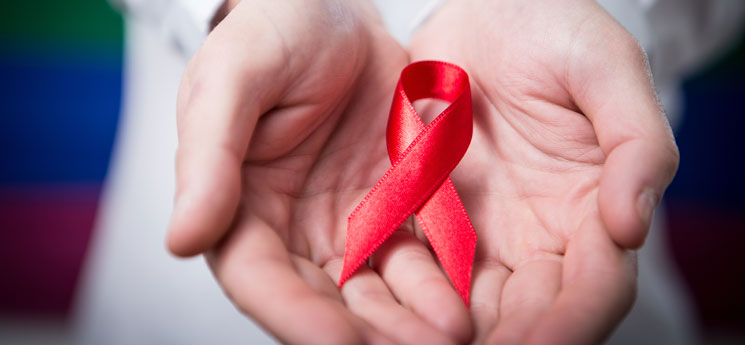 In an interview with this publication on Saturday Dr Andrew Kambugu, the executive director IDI, confirmed the development, saying some RHSP staff would be retained during the transition period.
The Infectious Diseases Institute (IDI) has taken over all HIV/Aids related prorgammes which were formerly being implemented by Rakai Health Sciences Programme (RHSP), this publication has established.
This comes after the Centre for Disease Control and Prevention (CDC) terminated the RHSP grant in the area of HIV/AIDS prevention, care and treatment (Comprehensive HIV/AIDS care services). CDC has been bankrolling RHSP activities for many years.
In an interview with this publication on Saturday Dr Andrew Kambugu, the executive director IDI, confirmed the development, saying some RHSP staff would be retained during the transition period.
"During this transition, we are going to retain some staff of RHSP for some period as arrangements are made to recruit new ones," he said
This publication also learnt that some RHSP employees decided to quit as early as January after receiving information that they would not get CDC funding. 
Mr Joseph Kagaayi, the former RHSP executive director resigned in June 2023 and was replaced by Dr Godfrey Kigozi.
Dr Kambugu revealed that during the first year, CDC will give them $22m (about Shs82.9billion) to run their programmes.
In a circular dated September 1, 2023, RHSP notified all the 12 beneficiary districts that the organisation will close its HIV/AIDS project activities with effect from September 30.
"…this therefore means that RHSP shall not be in position to support anymore HIV/Aids project activities after the above (September 30) expiry date," Dr Denis Bbaale Sekavuga, the head of health systems strengthening at RHSP, said
"RHSP will also not be held responsible for any liabilities that may arise," he added, advising districts with unresolved liabilities related to the work previously supported by RHSP to report them to IDI .
RHSP, which was formerly Rakai Project, started in 1987 at the peak of the HIV/AIDS scourge. The organisation played a pivotal role in doing research on HIV/AIDS, treatment and caring for orphans. It later expanded its network covering the entire Masaka sub region and parts of Mpigi, Butambala and Gomba.
Masaka sub region, where the first HIV case in Uganda was identified in 1982, has consistently had the highest HIV burden in the country according to data from three consecutive national HIV/AIDS surveys; at 10.6 percent in 2011, 8.0 percent in 2016 and 8.1 percent prevalence in 2020.
Prime Minister Robinah Nabbanja Applauds Gomba District's Thriving Agricultural Efforts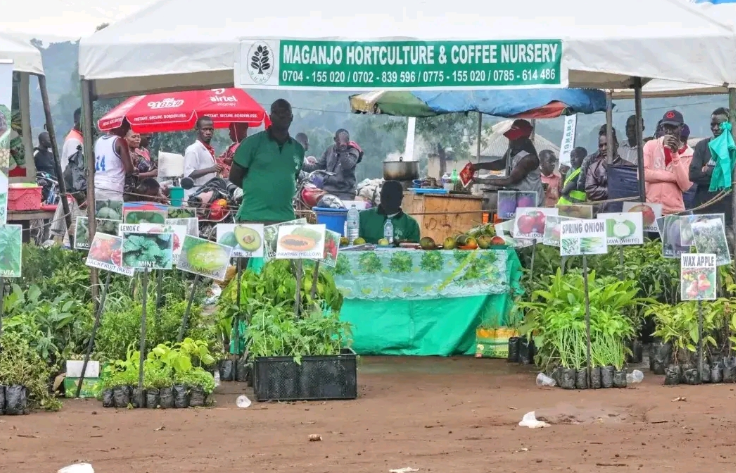 The Prime Minister of Uganda, The Right Honourable Robinah Nabbanja, expressed commendation for the residents of Gomba district, praising their active involvement in agriculture not just as a means of sustenance but as a pathway to economic prosperity.
During her address on Friday at the Gomba District Agricultural Expo organized by the Office of the Prime Minister, Nabbanja urged the community to diversify into high-value crops and adopt irrigation practices for year-round production. She emphasized that their commitment to agriculture is a crucial driver of economic growth.
The expo, attended by key figures in the agricultural sector, featured suppliers of agro-inputs and machinery, exemplary farmers, and specialists in agro-processing.
Addressing the necessity for improved electricity access, the Prime Minister reiterated the government's commitment to providing free power connections to homes. She encouraged residents to wire their houses, emphasizing that this initiative aims to elevate living standards and create economic opportunities.
Nabbanja also directed the District Health Officer to submit a letter requesting the elevation of Kanoni Health Center III to Health Center IV, aligning with the government's policy of establishing one Health Center IV in every constituency. She assured the people of Gomba West that steps would be taken to transform Kanoni Health Centre III into Health Center IV.
In a related context, Namayanja Rose Nsereko, the Deputy Secretary General of the National Resistance Movement (NRM), stressed the crucial role of community leaders in monitoring and following up on government projects. She emphasized the importance of leaders acquiring knowledge about these initiatives and effectively communicating with the public.
Namayanja underscored the significance of political participation, highlighting the NRM caucus as a key platform for strategic decision-making. She encouraged residents to support NRM flagbearers to ensure their voices are heard.
Sylvia Nayebale, the Gomba Woman MP, expressed gratitude for the government's efforts to improve electricity connectivity in the region. She acknowledged the positive impact of the reduced cost of the last-mile connection and urged for continued support and more connections to further enhance the lives of the residents.