New Gabon president gets show of support in Congo
Gabon's transitional president, who ousted the leader of the central African country at the end of August, received a show of support from the neighboring Republic of Congo after he met his counterpart on Sunday, aiming to improve relations and ease Gabon's isolation.
General Brice Oligui Nguema overthrew Ali Bongo Ondimba, 64, who had ruled Gabon since 2009, moments after he was proclaimed the winner in a presidential election in late August. The election result was branded a fraud by the opposition and the military coup leaders, who had also accused his regime of widespread corruption and bad governance.

Under the presidency of Ali Bongo, relations between Gabon and neighboring Congo were notoriously tense. Oligui said his visit was aimed at improving the ties and easing Gabon's international isolation following the coup.

"I have come to consult, to discuss, to exchange with (the president), who for us is a key in the region, who can relay to global authorities what we have done," Oligui said after holding talks with Congo President Denis Sassou Nguesso.

"It is also to ease the sanctions… we hope to once again take our place among the nations," Oligui said.

Gabon was suspended from the African Union and the Economic Community of Central Africa States (ECCAS) after the change of government. ECCAS has also ordered the immediate transfer of its headquarters from Gabon's Libreville to the Equatorial Guinea capital Malabo.

The Congo president did not address reporters after the talks, but his Foreign Minister Jean-Claude Gakosso hailed Oligui as "a man of humility and reconciliation."

"I think that the Gabonese should support him and aside from the Gabonese, the Congolese. Also, our brothers in central Africa," he told reporters.

"We know that there was a change in Libreville," Gakosso said. "The main thing is that there was no bloodshed."

"We have rarely seen this, a forceful change of regime without bloodshed."

"The Congo and Gabon are in reality the same country. We have to work tirelessly [to] have good relations," he said.

The visit marked the second overseas trip by Oligui, who was sworn in last month as Gabon's interim president. The talks were held near Oyo, in central Congo. Oligui, wearing green military fatigues and a beret, was greeted by the prime minister and a red carpet when he landed.

Many in Gabon saw Ali Bongo's overthrow as an act of liberation rather than a military coup. Oligui has promised to hold "free, transparent and credible elections" to restore civilian rule, but has not given a timeframe.
Norwegian Government Announces Closure of Embassy in Kampala, Uganda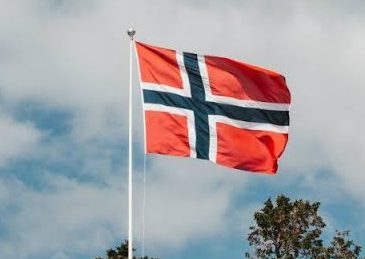 The Norwegian Government has revealed plans to close its Embassy in Kampala, Uganda, by 2024. This decision is part of a broader restructuring of the country's foreign service missions to better align with its foreign and development policy priorities.
The Norwegian Embassy in Kampala currently serves Uganda, Rwanda, and Burundi. Following the closure, its activities will be relocated to Kenya, where an increased number of diplomatic staff will be stationed to maintain and strengthen Norway's representation in these countries.
Announcing the decision, Minister of Foreign Affairs Anniken Huitfeldt stated, "In a rapidly changing world, it is essential for us to have diplomats in places where they can monitor global issues that have implications for Norway and promote Norwegian positions. At the same time, we must continually assess where it is best to maintain a presence to safeguard Norwegian interests optimally with the resources we have."
As part of the restructuring, more diplomatic staff will be assigned to Norwegian Embassies in Accra, Addis Ababa, Dar es Salaam, Kinshasa, and Nairobi. These missions are deemed essential for focusing on priority areas such as food security, business development, and regional security in Africa. Additionally, the Embassy in Beirut will receive a new diplomatic position dedicated to aid efforts related to Syria.
The Norwegian Government emphasized that its decision to close the Embassy in Uganda would not impact its aid to the country. In 2022, Uganda received NOK 382 million (Shs131.397 billion) from Norway, supporting various sectors, including civil society, education, energy, refugees, and women's rights.
Minister of International Development Anne Beathe Tvinnereim confirmed Norway's ongoing commitment to development cooperation with Uganda through civil society partners and multilateral organizations. The country also reaffirmed its dedication to promoting human rights, particularly those of women and minorities in Uganda.
Norway currently maintains 96 diplomatic and consular missions worldwide, including 78 embassies, 8 consulates general, 9 delegations, and 1 representative office. This restructuring aims to ensure effective resource allocation to support Norway's foreign policy priorities.