CMI Frees Nine Detained Muslims Amidst Allegations of Targeting Minority Communities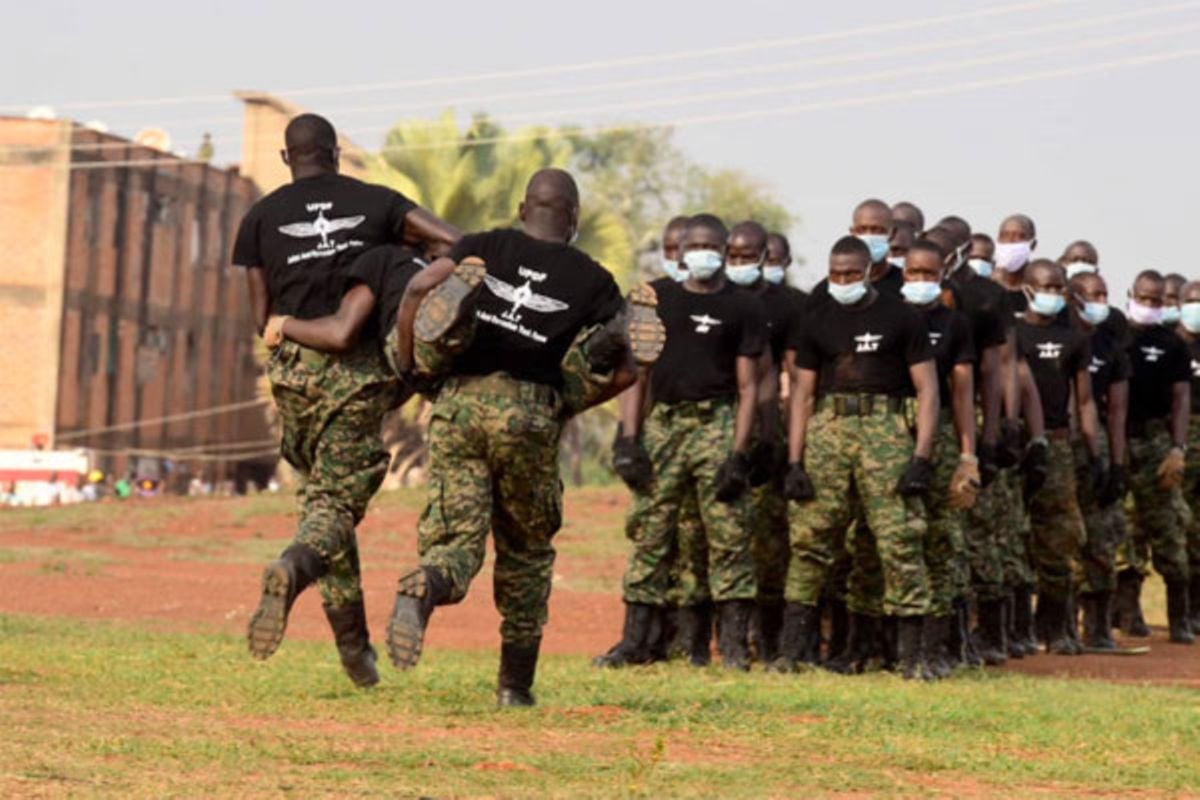 The Chieftaincy of Military Intelligence (CMI) has released a group of nine Muslims, consisting of eight males and one female, following the intervention of the Uganda Muslim Supreme Council (UMSC).
Sheikh Imran Ssali, Secretary for Religious Affairs, and Sheikh Juma Bakhit Cucu, Secretary for Education, spearheaded the intervention
The group was apprehended a month ago at a mosque in Mpigi town while engaging in informal Islamic theological studies.
Security authorities suspected the group of involvement in subversive activities linked to the rebel Allied Democratic Forces (ADF), operating in the jungles of the neighboring Democratic Republic of Congo
The arrest was made after one member was caught attempting to flee with his entire family, including his wife and children
During interrogation, he revealed his intention to join the Islamic State, where he believed he could practice authentic Islamic tenets without perceived compromises in Uganda. Consequently, the group was detained pending a thorough investigation.
The families of the detainees sought assistance from the UMSC through their village mosque, which escalated the matter to the national level.
UMSC leadership engaged with the authorities, leading to the realization that the released Muslims were unaware of the whereabouts of their colleague who had been in contact with a notorious gang attempting to recruit innocent Ugandans through manipulation on various social media platforms.
The group underwent screening before their release.
Major Ssendi Bahigi handed over the freed Muslims at a brief event held at the UMSC headquarters.
In his remarks, Major Ssendi denied any government-led witch-hunt against Muslims, as sometimes portrayed by the media.
He emphasised that the government's primary responsibility is to maintain peace and order in the country.
Sheikh Muhammad Ali Waiswa, the Second Deputy Mufti representing Sheikh Shaban Ramadhan Mubaje, the Mufti of Uganda, welcomed the freed Muslims.
He expressed gratitude to the security heads for their professionalism in handling the suspects.
Sheikh Waiswa reminded the freed Muslims of the importance of obeying both Allah's injunctions from the Quran and the authorities appointed over them.
He urged them to be law-abiding citizens, refrain from associating with misguided individuals, and focus on activities that promote decent living and peace within their communities and the nation.
Muhammad Ali Aluma, the Acting UMSC Secretary-General, emphasised the need for Muslims to be law-abiding citizens who respect all levels of leadership, including government authorities.
He encouraged the freed Muslims to become ambassadors of peace within their communities and, if they wish to establish learning centers, to ensure they adhere to regulations and guidelines governing educational institutions, both secular and Islamic.
Sheikh Imran Ssali and Sheikh Juma Bakhit Cucu provided an account of their engagements with security and how they assured the government of UMSC's commitment to effectively manage Madrasah schools, preventing them from becoming breeding grounds for activities that could undermine national security and peaceful coexistence.
The freed Muslims include Badru Lukooya, Huzaifa Batte, Huzaifa Ayub, Sumaya Nakawesa, Bashir Mamaji, Bukenya Bruhane, Nantajja Kyeyune Muhammadi, Matovu Hamza, and Yusuf Kakamba. Haj Muhamood Kateregga Namuguzi, a UMSC Executive Committee Member, was also present at the event.
Mengo Youth Development Link Joins Africa's Crowdfunding Platform Hazues.com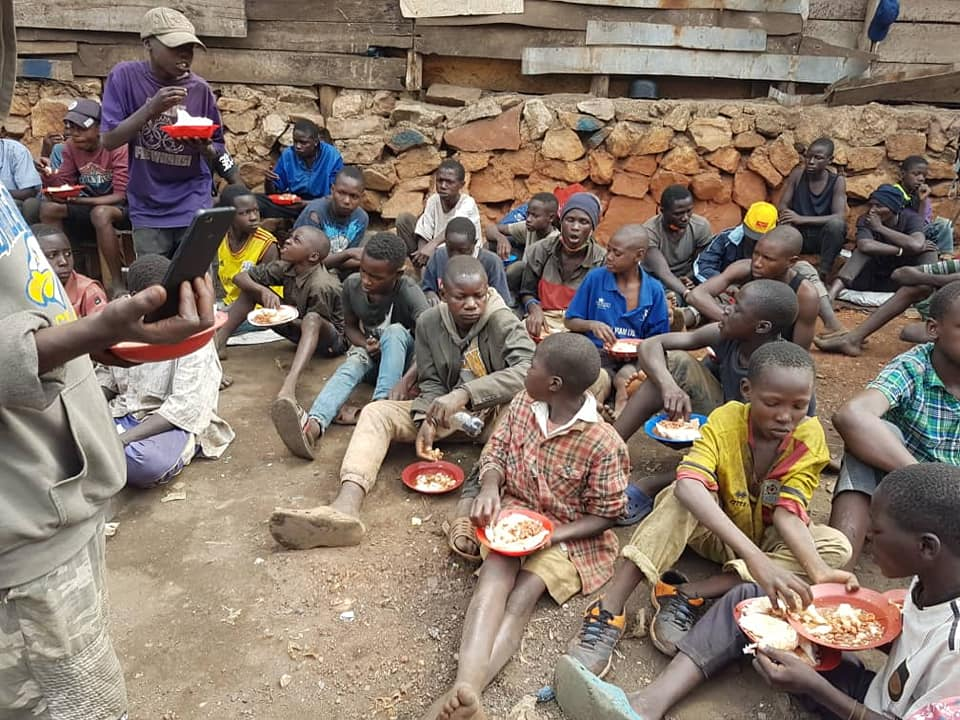 In a significant move towards amplifying their impact and garnering support for their transformative initiatives, Mengo Youth Development Link (MYDEL) has recently joined Hazues.com, Africa's innovative crowdfunding platform. MYDEL, a Non-Governmental Organization founded in 2002, has been relentless in its efforts to address the pressing issues faced by marginalized communities, particularly in the Kisenyi slum of Kampala.
Empowering Communities Since 2002:
MYDEL, a non-profit and non-political organization, originated as a Community Based Organization (CBO) and later transitioned into a Non-Governmental Organization in 2004. With a steadfast commitment to Child Rights Protection, HIV/AIDS prevention and care, Ending Violence against Women and girls, Skills development, Employment creation for youth, and environmental protection, MYDEL has been a beacon of hope for the most excluded and marginalized communities in the Kisenyi slums.
Located in the heart of the Kisenyi Slum area of Kampala District, MYDEL collaborates with local leaders, enforcement agencies, Community-Based Organizations, community opinion leaders, and development partners to fulfill its mandate through participatory and holistic approaches.
Leadership and Impact:
Governed by a capable team of three young women and five men constituting a Board of Directors, MYDEL is currently led by Ms. Akampa Doreen, the Executive Director since 2017. A remarkable leader and a former beneficiary of MYDEL from the streets of Kampala, Ms. Akampa Doreen epitomizes the organization's commitment to creating positive change.
Transformative Initiatives and Achievements:
Since its inception in 2002, MYDEL has left an indelible mark on the community, supporting 1217 youth in earning from sporting skills, empowering 243 girls in tailoring and bakery, and providing essential primary education to 1357 children below the age of 12 through MYDEL Mcqilton Academy. Additionally, their Covid-19 relief efforts, street children rehabilitation programs, and resettlement initiatives have touched the lives of hundreds, reflecting the organization's dedication to holistic community development.
Mission, Vision, and Core Values:
MYDEL's vision is to alleviate poverty among the poor communities in Uganda, and its mission revolves around empowering target groups through education, sensitization, and skills development to contribute to sustainable poverty reduction among marginalized communities. The organization's core values include transparency, community participation, resource orientation, social cohesion, commitment to advocacy, respect for human dignity, and love.
Programs Driving Change:
Vocational Skilling Program for Employment: MYDEL's vocational training center equips street children and young girls and women with employable skills, providing alternative safe sources of livelihood.
Education that Matters for the Vulnerable: This program focuses on extending education to orphans and vulnerable children, aiming to break the cycle of street life and providing a new life outside the street. MYDEL Mcquilton Academy Primary School plays a crucial role in this initiative.
Safe Homes on the Street: As MYDEL works towards resettling street children, they ensure their safety from exploitation, abuse, trafficking, disease, and harsh weather. The Street Children Outreach program, involving Rescue, Rehabilitation, and Resettlement, currently supports 250 children.
Join MYDEL's Cause:
Now, with their presence on Hazues.com, MYDEL invites individuals and organizations to join their cause. Your support can help MYDEL expand its reach, provide vital resources, and continue making a positive impact on the lives of the marginalized in the Kisenyi slums. Together, let's contribute to MYDEL's mission of creating lasting change and empowering communities for a brighter future.
To support MYDEL's initiatives, visit their profile on Hazues.com.