Market Vendors Request Government to Prevent NUP's One Million March
Hundreds of vendors at Kibuye market along Old Entebbe Road have asked the government to block the one million-person march being organized by the opposition National Unity Platform (NUP) party.
The leaders and supporters of NUP are currently mobilizing to receive their party President, Robert Kyagulanyi, aka Bobi Wine, from Entebbe International Airport on Thursday, October 5th, and march through major trading centers along the old Entebbe road up to the City Centre.
On Wednesday, the local traders operating from Kibuye market and boda boda operators held a media briefing and appealed to the government to stop this march, saying it would affect their businesses.
Joyce Makanga, the organizing secretary for all markets in Uganda, says vendors' operations are often interfered with whenever there is violent protest by the opposition.
"We get our working capital from loans, and right now we have just taken our children back to school. Our children die in this kind of unregulated procession while others are arrested, never to be supported later by those who mobilized them to participate," said Makanga.
Makanga asked vendors to boycott the march since it will gravely hamper their business activities, adding that Bobi Wine should be allowed to address his supporters from an enclosed space.
Salim Kagombe, another leader at Kibuye market, urged NUP leaders to use the Entebbe Express Highway and join the Northern Bypass to avoid interfering with their trading activities.
"It is usually vendors who suffer the most whenever a riot is held within Kampala; we incur many losses, yet we are never compensated by either the organizers of such an unregulated procession or the government," said Kagombe.
According to Kagombe, once Kyagulanyi and his supporters are not controlled by the authority, they won't hesitate to sue the government for compensation for their lost property.
Fred Kazzibwe, the chairman of Kibuye Market, called upon the government to provide protection to people to avoid loss of life and their businesses.
According to Kazzibwe, NUP's goons usually resort to chaos whenever vendors don't join their illegal engagement.
Kyagulanyi is expected to return to Uganda after two weeks of the' Diaspora's mobilization tour in the USA and South Africa, among others. The opposition party has also announced plans to resume the third phase of the mobilization tour.
Police Launch Manhunt for 10 Suspects in Shocking Robbery and Rape Case in Nyamira County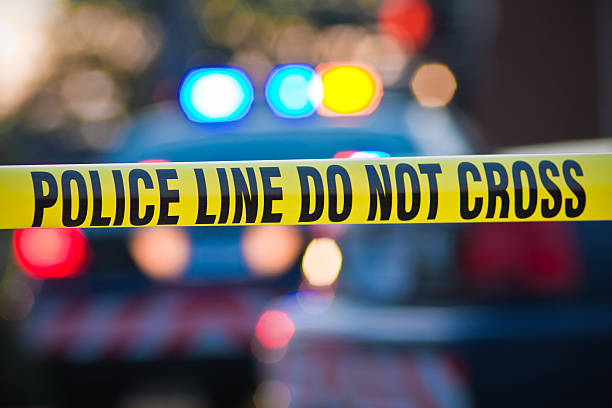 A shocking incident in Nyamira County, involving a brazen robbery and gang rape, has prompted a manhunt by the police for 10 individuals allegedly involved in the heinous crimes.
In a press release issued by the Directorate of Criminal Investigations (DCI) on November 2, 2023, it was revealed that one of the victims was a female Member of the County Assembly (MCA), and a minister from Nyamira County was also among those targeted.
Notably, Nyamira County has three female County Ministers: Dr. Grace Nyamongo (Gender, Youth, Sports Culture, and Social Services), Alice Manoti (Agriculture, Livestock, and Fisheries), and Emilly Moraa Ongaga (Finance, ICT & Economic Planning). The police did not specify which of the three ministers was subjected to the gang rape.
In addition to the political representatives, a school principal and a police officer were also victims of the gang during the incident that occurred on October 23.
Law enforcement officials have already apprehended one of the suspects, and they intend to interrogate him to assist in their ongoing investigation as they continue the search for the remaining individuals involved.
According to the report provided by the investigative agency, the gang besieged a residence for nearly seven hours. "After subduing the victims with beatings and death threats, members of the gang, armed with a pistol, machetes, and other crude weapons, took turns forcing themselves upon three of the women before making their escape, leaving the hostages traumatized," the statement read.
The horrifying incident unfolded from 9 p.m. to 4 a.m. on that fateful night.
Upon receiving the information, all security agencies in the county were mobilized, and investigations were initiated on October 24. The victims received medical attention at various hospitals in the county, and samples were collected from those who had suffered sexual abuse.
The gang also made off with various mobile phones and over Ksh130,000 in cash. Moreover, they seized an undisclosed number of ATM cards and proceeded to withdraw funds from the victims' bank accounts, with the exact amount remaining unknown, although it is estimated to be in the hundreds of thousands.
The investigative team, supported by crime research detectives and crime scene support personnel, identified a suspected ringleader at the scene and tracked him down in Kondele, Kisumu County. The suspect was brought to Nyamira County headquarters, where an identification parade was conducted, and the victims positively identified him. Subsequently, detectives filed a miscellaneous application to detain him for further questioning.