Uganda Commits Ugx112 Billion to Host AFCON 2027
Uganda must meet six conditions before hosting AFCON 2027, including paying Ugx 112 billion in hosting fees to the Confederation of African Football (CAF) by February 2025. The announcement was made by the Minister of State for Sports, Peter Ogwang, during a parliamentary session on October 3, 2023, where Uganda, Tanzania, and Kenya were celebrated for winning the bid to host the Africa Cup of Nations 2027.
Ogwang emphasized that AFCON 2027 necessitates significant investments in infrastructure, encompassing stadiums, accommodations, and improved transportation accessibility by air, water, and road.
He proposed a plan to construct regional stadiums and suggested taxing betting firms to fund infrastructure development, which he believed would yield substantial returns in the short, medium, and long term.
Ogwang viewed the opportunity to host AFCON 2027 as a significant achievement for Uganda and the broader East African community, fostering cooperation among the nations.
During the discussion, Barnabas Tinkansimire, a Member of Parliament representing Buyaga East constituency, urged the government to follow Qatar's example by rejecting any promotion of homosexuality during the tournament and ensuring that such activities are not allowed in Uganda.
The 2027 Africa Cup of Nations, also known as Total Energies 2027 Africa Cup, is set to be the 36th edition of the tournament and will be jointly hosted by Uganda, Tanzania, and Kenya for the first time.
Norwegian Government Announces Closure of Embassy in Kampala, Uganda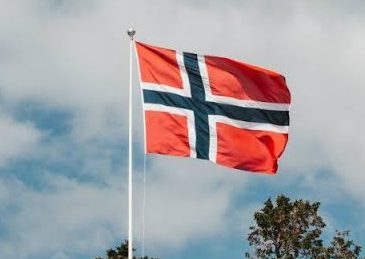 The Norwegian Government has revealed plans to close its Embassy in Kampala, Uganda, by 2024. This decision is part of a broader restructuring of the country's foreign service missions to better align with its foreign and development policy priorities.
The Norwegian Embassy in Kampala currently serves Uganda, Rwanda, and Burundi. Following the closure, its activities will be relocated to Kenya, where an increased number of diplomatic staff will be stationed to maintain and strengthen Norway's representation in these countries.
Announcing the decision, Minister of Foreign Affairs Anniken Huitfeldt stated, "In a rapidly changing world, it is essential for us to have diplomats in places where they can monitor global issues that have implications for Norway and promote Norwegian positions. At the same time, we must continually assess where it is best to maintain a presence to safeguard Norwegian interests optimally with the resources we have."
As part of the restructuring, more diplomatic staff will be assigned to Norwegian Embassies in Accra, Addis Ababa, Dar es Salaam, Kinshasa, and Nairobi. These missions are deemed essential for focusing on priority areas such as food security, business development, and regional security in Africa. Additionally, the Embassy in Beirut will receive a new diplomatic position dedicated to aid efforts related to Syria.
The Norwegian Government emphasized that its decision to close the Embassy in Uganda would not impact its aid to the country. In 2022, Uganda received NOK 382 million (Shs131.397 billion) from Norway, supporting various sectors, including civil society, education, energy, refugees, and women's rights.
Minister of International Development Anne Beathe Tvinnereim confirmed Norway's ongoing commitment to development cooperation with Uganda through civil society partners and multilateral organizations. The country also reaffirmed its dedication to promoting human rights, particularly those of women and minorities in Uganda.
Norway currently maintains 96 diplomatic and consular missions worldwide, including 78 embassies, 8 consulates general, 9 delegations, and 1 representative office. This restructuring aims to ensure effective resource allocation to support Norway's foreign policy priorities.