Ivan Wabwire Committed to High Court over Murder of Indian National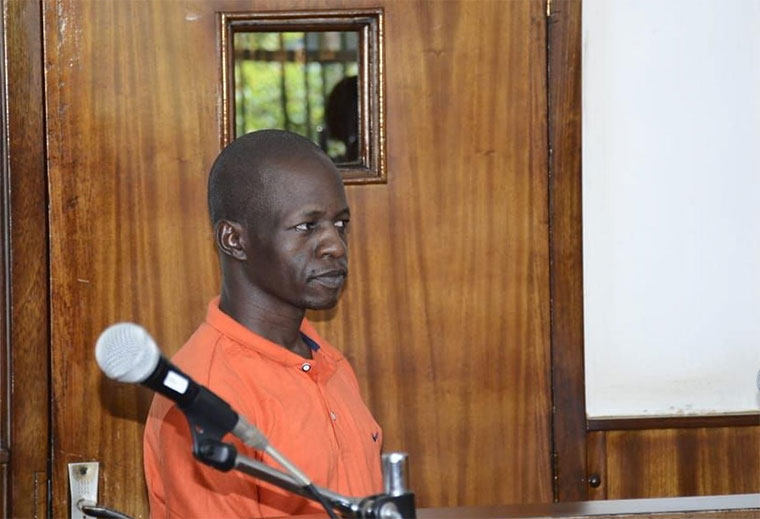 Buganda Road Chief Magistrates Court has forwarded Police Officer Ivan Wabwire to the High Court for trial on charges of murdering Indian money lender Uttam Bhandari Saremal.
Chief Magistrate Ronald Kayizzi made this decision after State Attorney Ivan Kyazze confirmed that the case's investigations were complete. Kyazze presented committal papers to the Court, which will serve as evidence against Wabwire in the murder trial.
Wabwire's case was transferred to the High Court because the Magistrates court lacks jurisdiction to try murder cases, which carry a potential maximum sentence of death upon conviction.
According to the records presented to the Court, on May 10, 2023, Police Constable Steven Murombo took an AK-47 rifle with 120 rounds of ammunition from the Central Police Station-CPS Kampala's armory, stating that he had duties at Nakivubo Community Police Post. He later returned the gun two days later to his room at CPS Barracks, which he shared with Wabwire.
Prosecution evidence suggests that Murombo left the gun hidden under his mattress and sought medical attention, leaving Wabwire alone in the room. Wabwire had conflicts with the deceased, who was the director and proprietor of TFS financial services, a money lending entity. He had secured a loan and failed to make payments, resulting in a significant amount of interest accruing.
As a result, Wabwire, concerned about resolving the debt issue or taking more drastic measures if the deceased refused to amend the figures, dressed in a police uniform on May 12th, 2023. He took Murombo's gun and went to TFS financial services on a motorcycle taxi. Wabwire then entered the deceased's office, where a discussion took place, and the deceased was shot dead. He also fired bullets at the CCTV screen before leaving.
Security cameras at Raja chambers captured the incident, and a joint security team, led by Lt. Frank Nyakairu, apprehended Wabwire in Busia District on May 14th, 2023, and brought him back to Kampala.
The prosecution stated that Wabwire was found to be of sound mental state upon examination, and the cause of the deceased's death was gunshot wounds leading to hemorrhagic shock. A ballistic report confirmed that Wabwire used the gun to fire the fatal shots.
Despite having a chronic mental illness called Schizophrenia, a mental status report from Butabika Hospital indicated that Wabwire was mentally fit to provide a statement about his actions. His illness did not influence his capacity to carry out the illegal actions that resulted in the murder.
The Prosecution possesses various forms of evidence, including documents, videos, sketch maps, and reports, demonstrating that Wabwire has no valid defense against the murder charges. His trial in the High Court is pending, with no clear start date, as he has been remanded until the court is ready to hear his case.
END
Police Officer Wounded in Shootout as Stolen Vehicle from Kenya Intercepted in Lira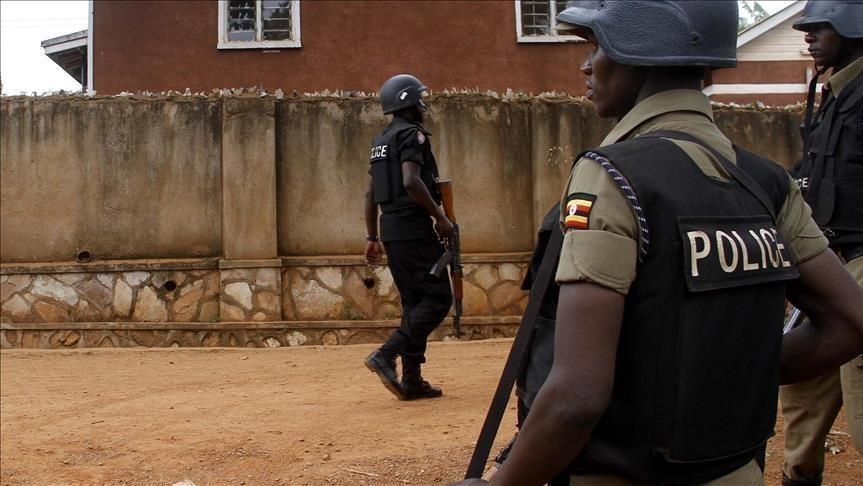 In a dramatic incident, a police officer from Lira Central Police Station sustained a gunshot wound in the stomach during a confrontation when law enforcement intercepted a Toyota Land Cruiser with registration number KDH 790K, suspected to be stolen from Kenya.
The altercation resulted in injuries to Tony Ebong and three others, identified as George Otyato from Awendo in Migori County, Kenya, Hussein Akako from Tororo-Malaba, and Paul Omara from Oyugisi Homa Bay County, Kenya.
The apprehended vehicle is currently impounded at Lira Central Police Station, and efforts are underway to locate a suspect who is believed to have escaped during the incident.
All injured individuals are receiving medical attention at Lira Regional Referral Hospital. The nature of their involvement in the alleged raid remains unclear.
A combined team of regular police and Flying Squad operatives established a checkpoint at Adwali cell, Boroboro ward, in Lira City East Division after receiving information about a suspected stolen vehicle from Kenya. The case was documented under Reference Number OB 24/9/11/2023 at Karuri Police Station, indicating that the vehicle was being driven into Uganda through the Busia border.
According to reports, the suspects attempted to mislead authorities by changing the vehicle's number plates to UBE 665K while in Dokolo district.
Patrick Jimmy Okema, the North Kyoga Police Spokesperson, confirmed that the vehicle's movements through Tororo, Mbale, Soroti, and Lira were tracked using a monitoring system. The ongoing investigation aims to unravel the circumstances surrounding the stolen vehicle and the individuals involved in the incident.