UPDF Repels ADF Attempting to Cross into Uganda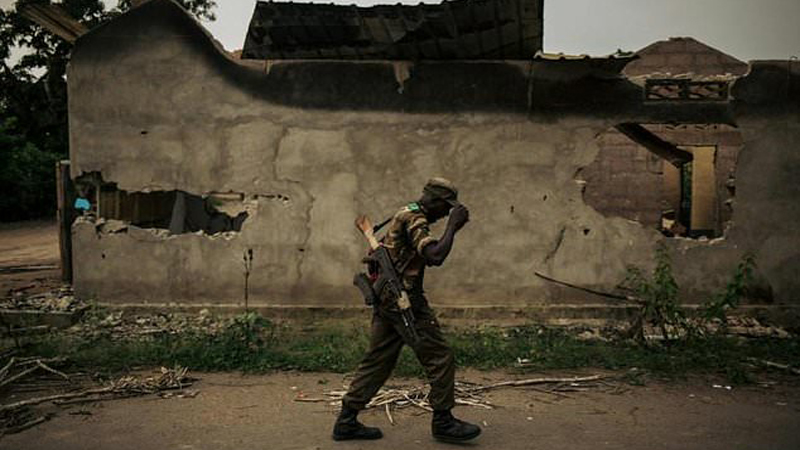 Suspected Allied Democratic Force (ADF) members attempting to enter Uganda were repelled by the Uganda People's Defense Forces (UPDF), according to Kasese Resident District Commissioner Lt. Joe Walunsimbi.
The ADF rebels were reportedly turned away near the Ugandan-Democratic Republic of Congo border, specifically at Kisebere in Nyabugando, Nyabungando ward. Lt. Walunsimbi, who arrived at the scene, indicated that initial investigations suggested the ADF rebels were seeking access to medical facilities at Mama Safina Medical Center and Nyabugando Health Centre III in Mpondwe-Lhubiriha town council.
Lt. Walunsimbi commended the vigilant residents of Kisebere for their cooperation with the UPDF and other security agencies, which contributed to repelling the ADF incursion.
During the encounter, five suspected ADF rebels allegedly remained on the Ugandan side. Lt. Walunsimbi urged the public to provide information about suspected individuals in their areas.
Residents, including Ms. Jane Masika Bukundika and Mr. Pascal Kadyeba, raised concerns about potential collaborators of the ADF within Uganda and called for thorough investigations by security forces.
Mr. Kato Stephen, a resident of Nyabugando one cell in Mpondwe-Lhubiriha town council, urged security to intensify day and night patrols to apprehend the five suspected ADF rebels who remained on the Ugandan side.
END
Prof. Mary Okwakol Steps Down as Chairperson of Uganda National Examinations Board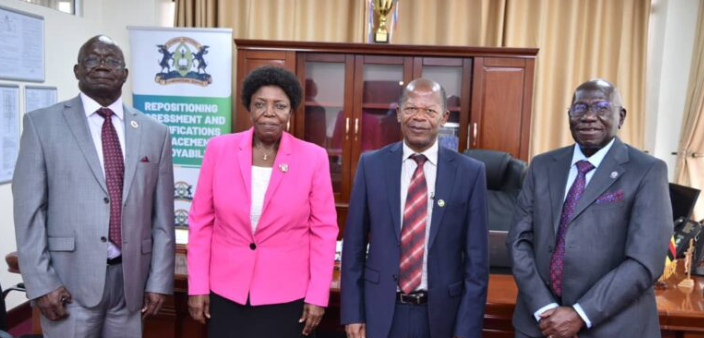 Prof. Mary Okwakol has concluded her tenure as the Chairperson of the Uganda National Examinations Board (UNEB), a position she held since 2014.
The formal handover ceremony took place, with Prof. Okwakol passing the reins to Prof. Celestino Obua, the Vice Chancellor of Mbarara University of Science and Technology. The Minister of State for Higher Education, Hon. John Chrysestom Muyingo, graced the occasion to witness the transition.
Prof. Obua's appointment was made by the Minister of Education and Sports, Hon. Janet Kataha Museveni, on October 12, 2023.
In a statement released by UNEB on November 3, 2023, the Examinations body expressed its appreciation for Prof. Okwakol, who is also recognized as the founding Vice Chancellor of Busitema University, one of Uganda's nine public universities.
Dan Odongo, the UNEB Executive Director, bid a fond farewell to Prof. Okwakol and acknowledged her service, saying, "We give thanks and praise to the Almighty God for the peaceful years that Professor Mary Okwakol has served as the Chairperson. I say 'peaceful' because she was appointed and took over at a time when UNEB had gone through nearly two turbulent years in its governance."
Odongo further lauded Prof. Okwakol's leadership, citing her adherence to the principles of good governance. He emphasized that she avoided becoming overly involved in the daily management of the institution, setting a positive example.
Prof. Okwakol assumed the role in 2014, succeeding Fagil Mandy, who had resigned due to President Museveni's decision to extend the contract of the then UNEB Executive Director, Matthew Bukenya.