Minister Directs NFA to Distribute Seized Charcoal to Educational Institutions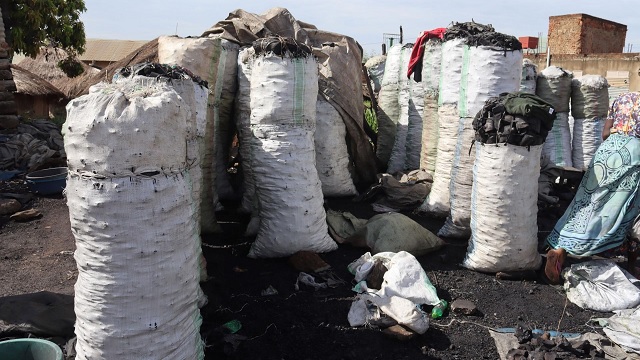 The State Minister for Northern Uganda, Grace Freedom Kwiyucwiny, has instructed the National Forest Authority (NFA) Aswa River Ranch Branch to distribute over 5,000 impounded sacks of illegal charcoal to schools and educational institutions instead of auctioning them.
Kwiyucwiny issued this directive on Saturday, October 7, while discussing the progress in implementing the Presidential Executive Order issued in June 2022. Originally slated for implementation in September 2023, the deadline was extended to October 20, 2023.
The minister emphasized that auctioning the charcoal sacks would contradict the presidential order. She intends to write to the State Minister for Water and Environment to ensure the distribution of charcoal to institutions is carried out.
Kwiyucwiny noted that there are already complaints that NFA is selling the charcoal sacks to the highest bidder.
She also revealed that, according to recent investigations, Amuru, Adjumani (Zoka forest), Nwoya, Gulu, and Pader are the districts with the highest levels of illegal charcoal business activity.
Over 5,000 sacks impounded:
From June to September this year, the NFA Aswa River Ranch branch impounded at least 5,000 sacks of charcoal across the entire Acholi sub-region.
John Gilbo, the NFA range manager for the Aswa River Range, explained that the impoundment began following President Museveni's order on June 26, 2023, as a measure to curb deforestation for commercial charcoal production.
NFA had initially planned to provide the charcoal to educational institutions in Gulu City and other districts, but the Gulu Magistrate's Court blocked this move.
Gilbo mentioned that they were awaiting clarifications from the NFA headquarters in Kampala before taking further action regarding the impounded charcoal.
Nabinson Nok Kidega, the Agago Resident District Commissioner (RDC), argued that auctioning the charcoal would violate the presidential order. He stated that generating revenue for the local government fund through auctions is illegal, as the executive order does not call for public auctions for local government revenue. He mentioned that he had prevented Agago District Local Government from auctioning over 400 sacks.
Martin Ojara Mapenduzi, the Bardege-Layibi Division MP, criticized law enforcement agencies for not doing enough to combat the illegal charcoal trade. He accused the police of collaborating with illegal charcoal dealers and allowing them to continue their activities after paying bribes.
David Ongom Mudong, the Aswa region Police spokesperson, stated that they are making efforts to combat all forms of illegal charcoal transportation but lamented that some individuals, including law enforcement officers, still collude with the perpetrators. Mudong called for joint efforts from all stakeholders, including local leaders, to combat the issue of illegal commercial charcoal businesses instead of solely criticizing law enforcement.
According to locals in Gulu District, the illegal charcoal business continues to thrive, with perpetrators changing their transportation methods. Residents reported that charcoal dealers now use motorcycles (boda bodas) to transport sacks of charcoal across Gulu District and Gulu City to Karuma Town, where it is then loaded onto trucks or buses with ease.
Prof. Mary Okwakol Steps Down as Chairperson of Uganda National Examinations Board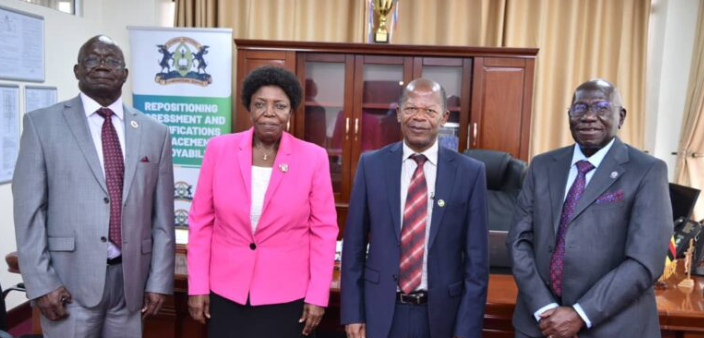 Prof. Mary Okwakol has concluded her tenure as the Chairperson of the Uganda National Examinations Board (UNEB), a position she held since 2014.
The formal handover ceremony took place, with Prof. Okwakol passing the reins to Prof. Celestino Obua, the Vice Chancellor of Mbarara University of Science and Technology. The Minister of State for Higher Education, Hon. John Chrysestom Muyingo, graced the occasion to witness the transition.
Prof. Obua's appointment was made by the Minister of Education and Sports, Hon. Janet Kataha Museveni, on October 12, 2023.
In a statement released by UNEB on November 3, 2023, the Examinations body expressed its appreciation for Prof. Okwakol, who is also recognized as the founding Vice Chancellor of Busitema University, one of Uganda's nine public universities.
Dan Odongo, the UNEB Executive Director, bid a fond farewell to Prof. Okwakol and acknowledged her service, saying, "We give thanks and praise to the Almighty God for the peaceful years that Professor Mary Okwakol has served as the Chairperson. I say 'peaceful' because she was appointed and took over at a time when UNEB had gone through nearly two turbulent years in its governance."
Odongo further lauded Prof. Okwakol's leadership, citing her adherence to the principles of good governance. He emphasized that she avoided becoming overly involved in the daily management of the institution, setting a positive example.
Prof. Okwakol assumed the role in 2014, succeeding Fagil Mandy, who had resigned due to President Museveni's decision to extend the contract of the then UNEB Executive Director, Matthew Bukenya.