Museveni Urges Cessation of Wetland Mismanagement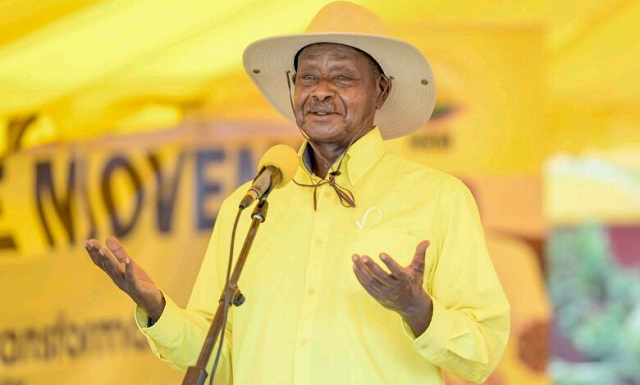 President Yoweri Museveni has emphasized the importance of protecting environmental assets as a crucial element for Uganda's and Africa's success during his 61st Independence Anniversary Speech. He noted that assets like wetlands, forests, rivers, lakes, and water towers are vital for providing essential life-sustaining resources: air, water, and food, and therefore must be safeguarded.
Museveni stated, "You cannot live without air for 3 minutes; you cannot live without water for 3 days; and you cannot leave without food for 8 days. These environmental assets are responsible for our plentiful rainfall and water supply." He stressed that as long as rainfall and water supply are maintained, there will always be enough food, including that supported by irrigation, and ample water for drinking and other human needs. To address issues related to wetlands, particularly in regions like Bukedi-Busoga and Kigezi, Museveni proposed assisting those involved in wetland rice-growing to transition to either rice cultivation through irrigation on non-wetland land or fish farming at the edges of the wetlands to allow wetland rejuvenation.
In certain areas such as Busoga, Bukedi, and Kigezi, Museveni advised farmers to leave unconditionally, as their presence in these areas was a mistake. He specified that indigenous residents living within 100 meters of lake shores and riverbanks must vacate, except for factories that have already been established on wetlands. He cites that rives such as Rwizi, Mpanga, Mayanja, Kafu, Lugogo, Manaafwa, Aswa, Agago, Mpologoma, Mubuku, and their tributary wetlands, must be fully protected from those "uninformed encroachers." "Even those [factories] that were erroneously licensed by the UIA but where the construction has not yet started should be allocated alternative land."
He emphasized that only residential houses and hotels adhering to environmental regulations, such as tree planting and maintaining green spaces, would be allowed near rivers and lakes. Structures in wetlands would need to be demolished. The President highlighted the importance of protecting Uganda's water sources, as the country obtains only 14 billion cubic meters of water from its water bodies annually, compared to 29 billion cubic meters from neighboring countries. He stressed that Uganda must ensure the safety of its water sources to set a good example and have moral authority when dealing with shared rivers in the region.
"…we should set a good example by correctly managing the water bodies within our jurisdiction. We will, then, have the moral authority to approach the brother African Countries about the shared rivers." Wetlands were recognized as vital for controlling flooding, preventing soil erosion, moderating water flows, and supporting diverse wildlife. They also serve as sources of food, medicines, fish, and tourism. However, their rapid disappearance due to expanding human settlements and agriculture is a concern for environmentalists.
Reports indicate a 30 percent decline in the national area of wetlands in Uganda between 1994 and 2008. Museveni announced his intention to issue an executive order to ban the destruction of wetlands. In addition to environmental protection, he highlighted seven other factors crucial for Uganda's success, including the elimination of corruption, international cooperation, regional integration, social and economic infrastructure development, support for the private sector, and emphasizing politics driven by interests rather than external aid or loans.
"We do not need most of these loans. We happily work with all the Countries in the World that respect our Sovereignty. That is how the UN system should operate. No Country should interfere in the internal affairs of another Country," he stated. The 61st Independence celebration took place at the Kitgum District Farm Institute-DFI grounds in Kitgum Municipality under the theme, "Sustaining a united and progressive nation: Taking charge of our future as a free nation." Forty-two distinguished guests received medals for their roles in liberating Uganda and contributing to the country's development.
Police Launch Manhunt for 10 Suspects in Shocking Robbery and Rape Case in Nyamira County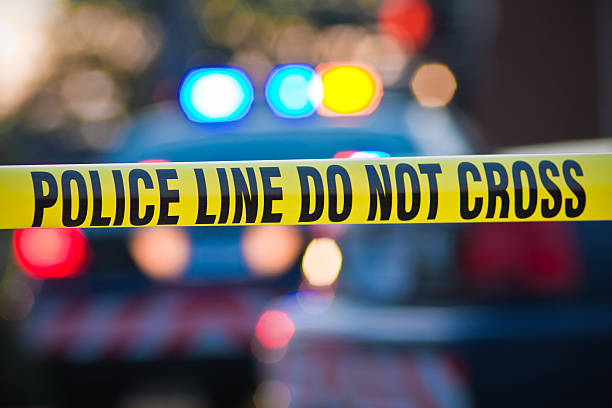 A shocking incident in Nyamira County, involving a brazen robbery and gang rape, has prompted a manhunt by the police for 10 individuals allegedly involved in the heinous crimes.
In a press release issued by the Directorate of Criminal Investigations (DCI) on November 2, 2023, it was revealed that one of the victims was a female Member of the County Assembly (MCA), and a minister from Nyamira County was also among those targeted.
Notably, Nyamira County has three female County Ministers: Dr. Grace Nyamongo (Gender, Youth, Sports Culture, and Social Services), Alice Manoti (Agriculture, Livestock, and Fisheries), and Emilly Moraa Ongaga (Finance, ICT & Economic Planning). The police did not specify which of the three ministers was subjected to the gang rape.
In addition to the political representatives, a school principal and a police officer were also victims of the gang during the incident that occurred on October 23.
Law enforcement officials have already apprehended one of the suspects, and they intend to interrogate him to assist in their ongoing investigation as they continue the search for the remaining individuals involved.
According to the report provided by the investigative agency, the gang besieged a residence for nearly seven hours. "After subduing the victims with beatings and death threats, members of the gang, armed with a pistol, machetes, and other crude weapons, took turns forcing themselves upon three of the women before making their escape, leaving the hostages traumatized," the statement read.
The horrifying incident unfolded from 9 p.m. to 4 a.m. on that fateful night.
Upon receiving the information, all security agencies in the county were mobilized, and investigations were initiated on October 24. The victims received medical attention at various hospitals in the county, and samples were collected from those who had suffered sexual abuse.
The gang also made off with various mobile phones and over Ksh130,000 in cash. Moreover, they seized an undisclosed number of ATM cards and proceeded to withdraw funds from the victims' bank accounts, with the exact amount remaining unknown, although it is estimated to be in the hundreds of thousands.
The investigative team, supported by crime research detectives and crime scene support personnel, identified a suspected ringleader at the scene and tracked him down in Kondele, Kisumu County. The suspect was brought to Nyamira County headquarters, where an identification parade was conducted, and the victims positively identified him. Subsequently, detectives filed a miscellaneous application to detain him for further questioning.