Nandala laughs off Lukwago's attempts to block FDC's accounts
The Forum for Democratic Change (FDC) secretary general, Nathan Nandala Mafabi, has said the faction led by Kampala City Lord Mayor Erias Lukwago, cannot block them from accessing party bank accounts.
"The blocking of the bank accounts can't take place. It is like somebody on the road saying he is going to block the accounts of Bank of Uganda. You block them as who?" he asked laughingly. 
"Those are just wishful thinkers. Lukwago always thinks he can get power without contesting and that is what he was doing in the Democratic Party, but he is joking. So none of them has the capacity to block the bank accounts," Mafabi told New Vision on Saturday, September 30.
He was reacting to the move by Lukwago's group to issue communications to the two banks (dfcu and Centenary banks) about the management of the party accounts recently.
"Those people were fearing elections. That is all. They thought they would use other means to get access to power, which is impossible," Mafabi said.
Lukwago's group recently moved to block Mafabi and the FDC treasurer general, Geoffrey Ekanya, from accessing the bank accounts in dfcu and Centenary banks.
They reportedly advised the two banks in writing to cease and desist from transacting with the duo. 
"We have the secretary general (Mafabi) and the treasurer (Ekanya) as signatories to the party accounts who are in suspension. As long as they remain in suspension, their signatures on those accounts cannot be valid," Lukwago said on September 25, 2023.
This was during a press conference at the offices of FDC's founding president, Dr Kizza Besigye, on Katonga Road in Kampala.
Lukwago, who also serves as FDC deputy president for Buganda region, was on September 19, 2023, appointed by the party's extraordinary national delegates' conference as interim president for six months.
The conference, which was convened by the FDC national chairman, Wasswa Birigwa, suspended Mafabi and the party president Patrick Amuriat after accusing them of having betrayed the party they helped found in 2004.
They were suspended with Ekanya and Boniface Bamwenda, the party's electoral commission chairperson.
However, all the suspended officials vowed to stay put and remain running the party, describing the move to throw them out of office as "comedy".
Mengo Youth Development Link Joins Africa's Crowdfunding Platform Hazues.com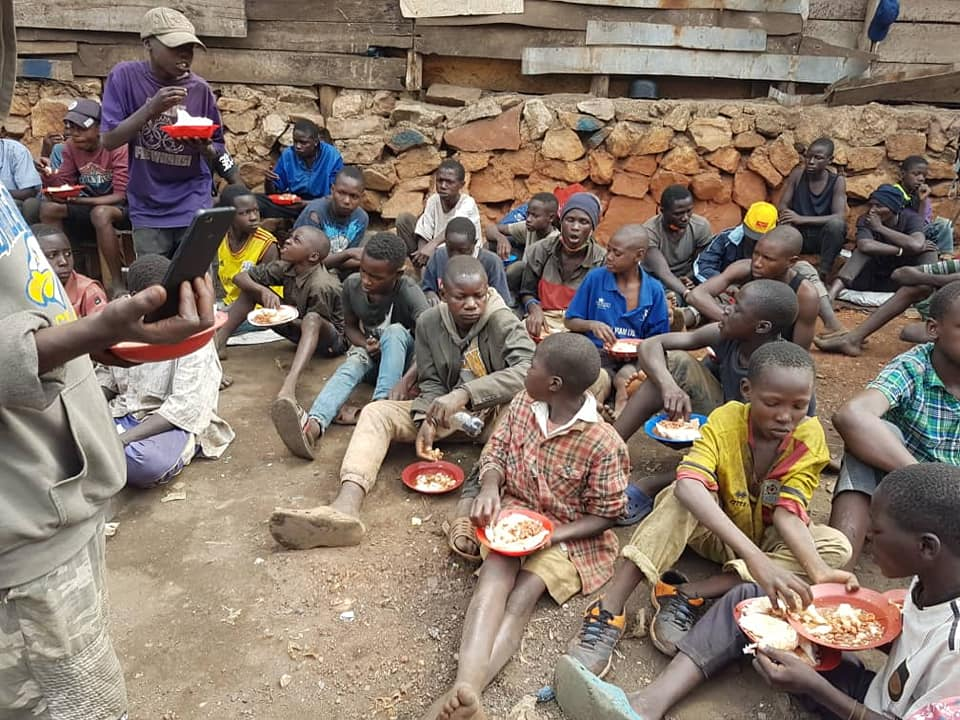 In a significant move towards amplifying their impact and garnering support for their transformative initiatives, Mengo Youth Development Link (MYDEL) has recently joined Hazues.com, Africa's innovative crowdfunding platform. MYDEL, a Non-Governmental Organization founded in 2002, has been relentless in its efforts to address the pressing issues faced by marginalized communities, particularly in the Kisenyi slum of Kampala.
Empowering Communities Since 2002:
MYDEL, a non-profit and non-political organization, originated as a Community Based Organization (CBO) and later transitioned into a Non-Governmental Organization in 2004. With a steadfast commitment to Child Rights Protection, HIV/AIDS prevention and care, Ending Violence against Women and girls, Skills development, Employment creation for youth, and environmental protection, MYDEL has been a beacon of hope for the most excluded and marginalized communities in the Kisenyi slums.
Located in the heart of the Kisenyi Slum area of Kampala District, MYDEL collaborates with local leaders, enforcement agencies, Community-Based Organizations, community opinion leaders, and development partners to fulfill its mandate through participatory and holistic approaches.
Leadership and Impact:
Governed by a capable team of three young women and five men constituting a Board of Directors, MYDEL is currently led by Ms. Akampa Doreen, the Executive Director since 2017. A remarkable leader and a former beneficiary of MYDEL from the streets of Kampala, Ms. Akampa Doreen epitomizes the organization's commitment to creating positive change.
Transformative Initiatives and Achievements:
Since its inception in 2002, MYDEL has left an indelible mark on the community, supporting 1217 youth in earning from sporting skills, empowering 243 girls in tailoring and bakery, and providing essential primary education to 1357 children below the age of 12 through MYDEL Mcqilton Academy. Additionally, their Covid-19 relief efforts, street children rehabilitation programs, and resettlement initiatives have touched the lives of hundreds, reflecting the organization's dedication to holistic community development.
Mission, Vision, and Core Values:
MYDEL's vision is to alleviate poverty among the poor communities in Uganda, and its mission revolves around empowering target groups through education, sensitization, and skills development to contribute to sustainable poverty reduction among marginalized communities. The organization's core values include transparency, community participation, resource orientation, social cohesion, commitment to advocacy, respect for human dignity, and love.
Programs Driving Change:
Vocational Skilling Program for Employment: MYDEL's vocational training center equips street children and young girls and women with employable skills, providing alternative safe sources of livelihood.
Education that Matters for the Vulnerable: This program focuses on extending education to orphans and vulnerable children, aiming to break the cycle of street life and providing a new life outside the street. MYDEL Mcquilton Academy Primary School plays a crucial role in this initiative.
Safe Homes on the Street: As MYDEL works towards resettling street children, they ensure their safety from exploitation, abuse, trafficking, disease, and harsh weather. The Street Children Outreach program, involving Rescue, Rehabilitation, and Resettlement, currently supports 250 children.
Join MYDEL's Cause:
Now, with their presence on Hazues.com, MYDEL invites individuals and organizations to join their cause. Your support can help MYDEL expand its reach, provide vital resources, and continue making a positive impact on the lives of the marginalized in the Kisenyi slums. Together, let's contribute to MYDEL's mission of creating lasting change and empowering communities for a brighter future.
To support MYDEL's initiatives, visit their profile on Hazues.com.