Tragic Turn of Events as Mistress Fatally Stabbed on Ugandan Independence Day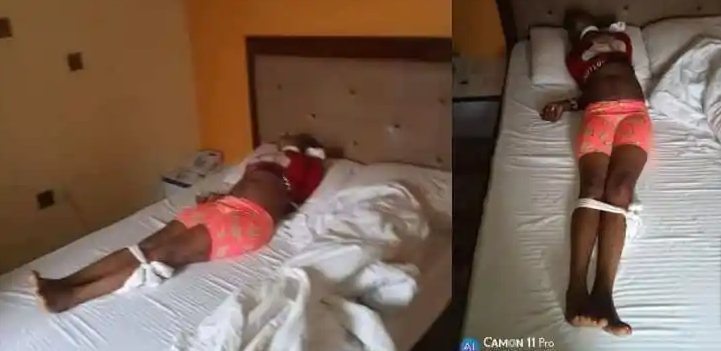 On the occasion of Uganda's 61st independence anniversary, Edwin Wandera, a resident of Namayingo district, had arranged to spend time at a lodge with his mistress, Jackline Aulo, to mark the day in their own way. Unbeknownst to the lovers, Wandera's wife, Christine Nabwire, had discovered her husband's affair and was closely monitoring their actions.
Police spokesperson Fred Enanga reported that Nabwire patiently waited for the opportune moment to confront the two lovers after they secured a room for themselves in the lodge at Capital Pub in Namayingo around 7 p.m. on October 10.
"Nabwire arrived carrying a knife and lay in wait for their departure. At around 10 o'clock, she pounced on Aulo, repeatedly stabbing her in the upper back, and then fled," Enanga stated.
Aulo received immediate medical attention and was rushed to a local facility, but, tragically, she did not survive and passed away en route.
Nabwire has been taken into police custody on suspicion of murder. Additionally, the pub's managers and owner have been summoned to provide statements to the police regarding their alleged negligence.
"We have summoned the managers and owner of Capital Pub for allowing Nabwire to enter the establishment with a knife without intervening. They observed her standing near the lodge's door without raising an alarm. Their negligence contributed to the loss of a life," Enanga commented.
While acknowledging the existence of mistrust in relationships, Enanga urged individuals to refrain from resorting to criminal actions and recommended using the police's child and family protection unit to mediate disputes.
Police Officer Wounded in Shootout as Stolen Vehicle from Kenya Intercepted in Lira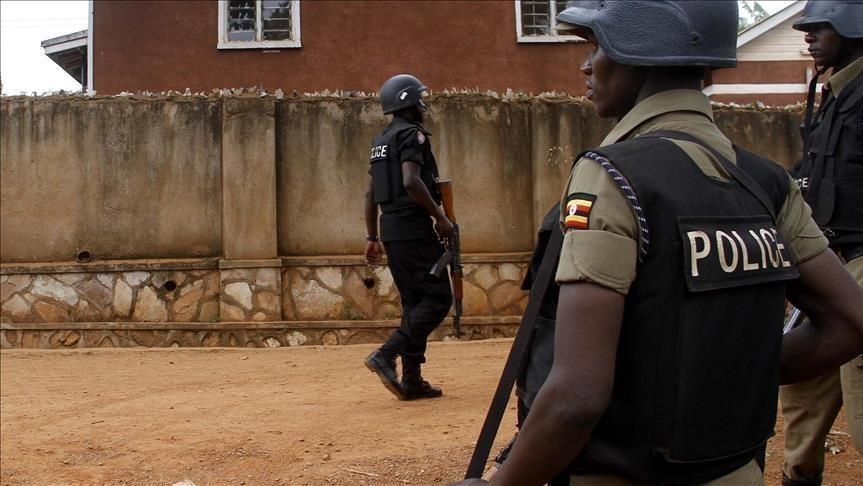 In a dramatic incident, a police officer from Lira Central Police Station sustained a gunshot wound in the stomach during a confrontation when law enforcement intercepted a Toyota Land Cruiser with registration number KDH 790K, suspected to be stolen from Kenya.
The altercation resulted in injuries to Tony Ebong and three others, identified as George Otyato from Awendo in Migori County, Kenya, Hussein Akako from Tororo-Malaba, and Paul Omara from Oyugisi Homa Bay County, Kenya.
The apprehended vehicle is currently impounded at Lira Central Police Station, and efforts are underway to locate a suspect who is believed to have escaped during the incident.
All injured individuals are receiving medical attention at Lira Regional Referral Hospital. The nature of their involvement in the alleged raid remains unclear.
A combined team of regular police and Flying Squad operatives established a checkpoint at Adwali cell, Boroboro ward, in Lira City East Division after receiving information about a suspected stolen vehicle from Kenya. The case was documented under Reference Number OB 24/9/11/2023 at Karuri Police Station, indicating that the vehicle was being driven into Uganda through the Busia border.
According to reports, the suspects attempted to mislead authorities by changing the vehicle's number plates to UBE 665K while in Dokolo district.
Patrick Jimmy Okema, the North Kyoga Police Spokesperson, confirmed that the vehicle's movements through Tororo, Mbale, Soroti, and Lira were tracked using a monitoring system. The ongoing investigation aims to unravel the circumstances surrounding the stolen vehicle and the individuals involved in the incident.