Harry Maguire Hints at Potential Manchester United Exit Under Erik ten Hag
Harry Maguire's situation at Manchester United continues to perplex fans and pundits alike. The 30-year-old defender has been unable to secure regular playing time under the management of Erik ten Hag. However, he remains a consistent fixture in the England national team under Gareth Southgate.
Since the beginning of last season, Maguire has found himself largely on the bench under Ten Hag's leadership. The Dutch manager has shown a preference for starting center-backs such as Lisandro Martinez and Raphael Varane. Even during the current season, when Argentine Martinez was sidelined due to injury, Ten Hag opted for Victor Lindelof.
Maguire made his first Premier League start of the season only recently in a match against Brentford. In that game, he provided the assist for Scott McTominay's game-winning goal, another player who has seen limited playing time at Manchester United. While he continues to shine on the international stage for England, expectations are that Ten Hag will relegate him to the bench upon resuming club football.
In the summer, Maguire had an opportunity to leave Manchester United. West Ham had expressed interest and reached an agreement with the Red Devils, but the situation behind the scenes became complicated, causing the deal to fall through. Despite these challenges, the 30-year-old is undeterred by the situation and remains committed to fighting for his place in the team.
During the current international break, Maguire has hinted at the possibility of leaving Manchester United unless his situation changes. He mentioned that a move away could become a solution, but he reiterated his determination to keep striving for his position.
Maguire stated, "I am not going to sit here all my life and play once a month. If it carries on I am sure myself and the club will sit down and have a chat about things." He continued, "But I am fully focused on fighting to try and win back my place at Man United."
The Manchester United outcast also emphasized his performances and record under Ten Hag. While he may not have played frequently under the Dutch manager, Maguire pointed to his high 'win percentage' when he has been on the pitch for the club.
He stated, "My record under this manager speaks for itself. I haven't started as many games as I would like, but my win percentage when I've played is ridiculously high." Maguire added, "Of course I can improve. I'll keep working hard and pushing, I'm sure there will be opportunities to come."
Manchester United is reportedly already in the market for a new defender and could consider selling Maguire. Several clubs have expressed interest in the 30-year-old, and a move away from Old Trafford may be a beneficial decision for him, particularly with the upcoming Euros next summer.
Lil Durk Faces Legal Battle Over Alleged Song Rights Fraud, Sparks Questions On Music Industry Transparency – The Hoima Post –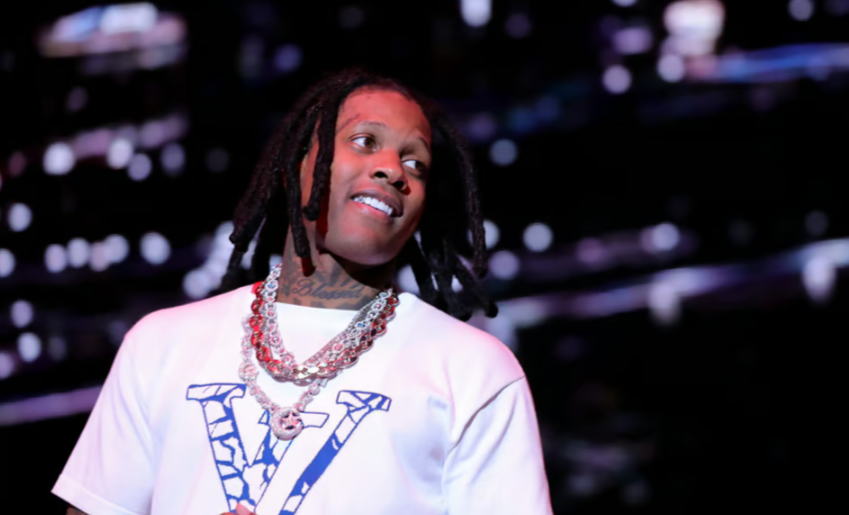 Chicago rapper Lil Durk is currently embroiled in a legal dispute with startup Exceed Talent Capital, which claims that the artist engaged in fraudulent activities related to song rights. The startup alleges that Lil Durk committed "fraud" by granting rights to the same song to two different companies, resulting in over $12 million in damages.
According to the lawsuit, Lil Durk entered into an agreement with Alamo Records well before his association with Exceed Talent Capital. The startup asserts that the artist's assertions and guarantees in the contract with Exceed were intentionally false when initially presented. Exceed claims to have paid Lil Durk for exclusive rights to convert his track "Bedtime" into a fractional investment opportunity. However, the startup alleges it was blindsided when it discovered Durk's exclusive deal with Alamo Records, a fact not disclosed by the rapper.
The lawsuit contends that, despite contractual assurances from Lil Durk regarding his rights to the recording, it was revealed that he had already assigned those exact rights to a third party. Alamo Records issued a cease-and-desist letter to Exceed in May, stating that Durk was under an exclusive recording agreement and had no authority to sell his recording royalties to any other entity.
Faced with the legal challenge, Exceed demanded that Lil Durk rectify the situation or refund the $450,000 already paid. However, the lawsuit alleges that the rapper ignored these requests. The aftermath of this legal affair proved costly for Exceed Talent Capital, forcing the startup to cancel the sale after investing "significant time, effort, and financial resources" and securing approval from the Securities and Exchange Commission. The damages are estimated to surpass $12 million, putting Exceed in a precarious position.
Despite Lil Durk's success on the charts, with "All My Life" reaching No. 2 on the Hot 100 earlier this year, the legal turmoil surrounding alleged fraudulent actions has raised questions about transparency and contractual obligations within the music industry. The lawsuit's implications could extend beyond Lil Durk, impacting the broader landscape of artist-fintech relationships.