Jadon Sancho Wishes for Erik ten Hag's Departure from Manchester United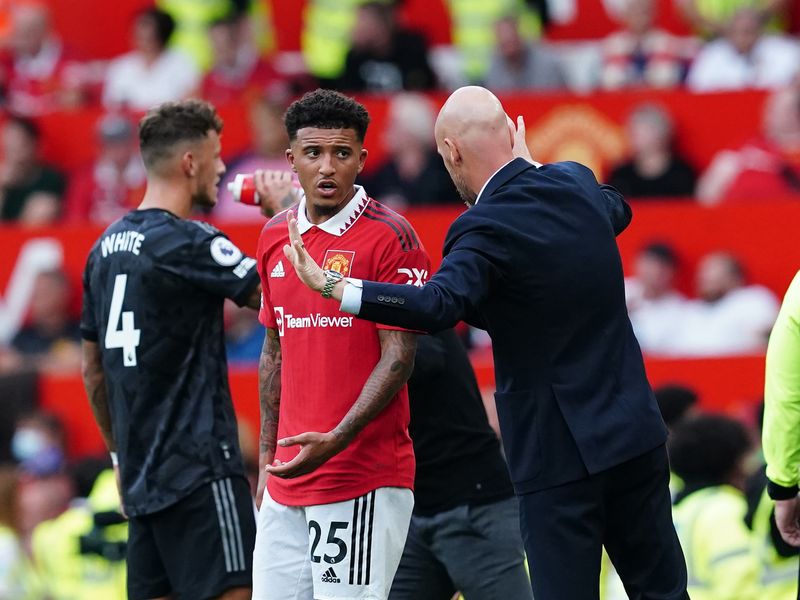 Jadon Sancho is fervently hoping for Manchester United to sever ties with manager Erik ten Hag, as he seeks to extend his stay with the club. A growing rift between the 23-year-old winger and the Dutchman has resulted in Sancho's absence from the first-team setup.
Tensions and discord are commonplace within football clubs, but certain disputes can have long-lasting implications for all parties involved. The ongoing clash between Jadon Sancho and Erik ten Hag appears to be intractable, with neither party showing any sign of compromise.
The conflict commenced when Sancho, the 23-year-old Manchester United star, was omitted from the matchday squad to face Arsenal. In response to inquiries, Ten Hag publicly asserted that Sancho's lackluster training performances led to his omission, prompting the winger to post and later delete a social media response refuting the manager's claims.
Sancho's public response essentially accused Ten Hag of dishonesty, a claim that did not sit well with the manager. In an effort to douse the flames, Manchester United urged the 23-year-old to issue an apology to the manager, a proposition that Sancho vehemently rejected.
As a result of his refusal to apologize, Ten Hag effectively banished Sancho from first-team training. The 23-year-old Manchester United star has been denied access to certain facilities, including the dining area, as part of his punishment.
Each passing week has seen Manchester United weigh the possibility of parting ways with the winger. Recent reports indicate that the club may consider subsidizing his £300,000-a-week wages to facilitate a loan move to another club. This situation presents challenges for all parties involved, particularly Sancho, who may jeopardize his place in the England national team for the upcoming Euros.
Nonetheless, Sancho harbors hopes that Manchester United will relieve Erik ten Hag of his managerial duties. While the Dutchman has faced mounting pressure due to the team's lackluster start to the season, he retains the confidence of the club's hierarchy for now.
Sancho had initially aimed to outlast Ten Hag, but given the current circumstances, the winger might be the first to make his exit from the club. Juventus has already been ruled out as a potential destination by Fabrizio Romano, although there could be other suitors interested in acquiring his services.
A loan move for Sancho in January could prove beneficial, affording him regular playing time at another club. As it stands, Ten Hag has made it clear that Sancho will not be welcomed back unless he issues a comprehensive public apology, a condition that the 23-year-old Manchester United star has thus far avoided.
Blueface's Mom, Karlissa Saffold, Takes Aim At Jaidyn Alexis' Family In Fiery Social Media Rant – The Hoima Post –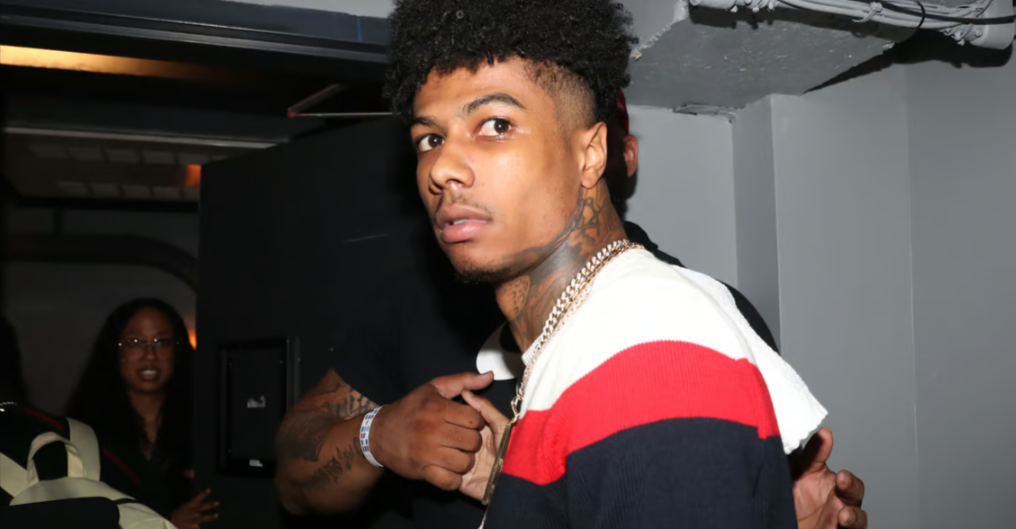 Jaidyn Alexis and Blueface's relationship has seen its fair share of ups and downs since high school, marked by numerous separations and reconciliations. Their connection goes beyond romance, as they share two children and are now bound by the 25-year-old rapper's recording contract with MILF Music and Columbia Records. However, recent social media activity from Blueface sparked interest when he removed all photos of him and Jaidyn from his Instagram.
Responding to the situation, Blueface's mom, Karlissa Saffold, took to social media to express her thoughts and directed her frustration at Jaidyn's mother in a heated rant. Recalling a past incident where she felt mistreated by Jaidyn's family, Saffold highlighted the challenges of being the one making sacrifices while facing financial struggles.
Amidst the emotional confrontation, Saffold called out Jaidyn's mother for not defending her daughter against online criticism. Although Saffold herself has engaged in negative comments about her future daughter-in-law in the past, she asserted that she has also defended Jaidyn when necessary. Expressing frustration, Saffold noted her efforts to reach out to Jaidyn's family, emphasizing the need for support and understanding between mothers.
While Saffold's message may not have been conciliatory, her protective instincts kicked in when she witnessed Tokyo Toni making controversial statements about Beyonce and Blue Ivy. Saffold promptly defended the 11-year-old, showcasing a change in her approach when it comes to standing up for others in the public eye. The complex dynamics surrounding Blueface, Jaidyn Alexis, and their families continue to captivate social media users, adding another layer to their ongoing saga. For more details, follow the link below.