Kanye West and Dr. Dre Collaboration, "Jesus Is King: The Dr. Dre Version LEAKS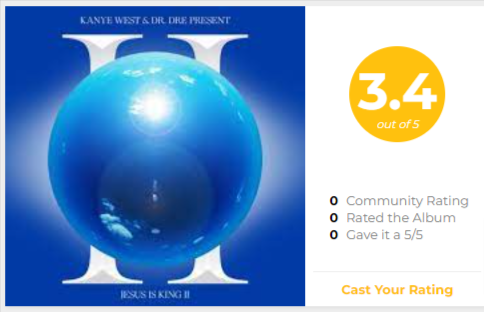 Kanye West is known for his frequent leaks, but the unprecedented number of leaked files, including demos, songs, and visuals, from the past decade, highlights a unique occurrence in September. Among these leaks is a full album titled "Jesus Is King: The Dr. Dre Version," marking a collaborative remix project between Kanye West and Dr. Dre.
The album is a reimagining of Kanye's ninth studio album, "Jesus Is King," featuring fresh production by Dr. Dre. While most tracks from the original release have been remixed, a new tracklist and some replaced songs provide a different listening experience.
Dr. Dre's production brings vitality to the remix, making it more engaging than the original "Jesus Is King." The rearranged tracklist and added songs, like the mashup of "Intro/Every Hour/Selah," create a livelier rendition of the album. The remix breathes new life into previously sluggish tracks, with Dre's touch elevating Kanye's performance.
Kanye's verses on the new songs like "Water" and "Closed on Sunday" reflect a level of energy and passion reminiscent of his earlier work. This contrast highlights the lackluster delivery that many felt marred the original "Jesus Is King."
The "Dr. Dre Version" introduces glossier production that modernizes the album, making even Travis Scott, known for lackluster features, sound more engaged on "Hands On." A new track, "LA Monster," combines gospel elements with an electronic and industrial twist, blending Kanye's ideas with Dr. Dre's execution effectively.
However, some of Dre's maximalist production can be distracting, diminishing the impact of Kanye's verses. A few remixes fail to improve upon their original versions, raising questions about the necessity of certain remixes.
The album's highlights either contain substantial new material or are entirely new additions, such as "Water" and "Closed on Sunday," while others feel superfluous. Overall, the Dr. Dre version of "Jesus Is King" doesn't drastically enhance the original, as the primary issues with the album were Kanye's verses and delivery, which even Dre's magic touch couldn't entirely salvage.
While songs with new vocals represent improvements over their original counterparts, the album as a whole, compared to Kanye's version, doesn't deviate significantly. "Jesus Is King: The Dr. Dre Version" is worth a listen, mainly for the novelty of the Kanye West and Dr. Dre collaboration. However, given Kanye's controversial statements and behavior surrounding religion, some listeners might not find an album centered on one religion, even with the new production, entirely appealing.
Omusawo Tintah To Host Renowned Swiss Artist Mr. Kamanzi on Metro fm 90.8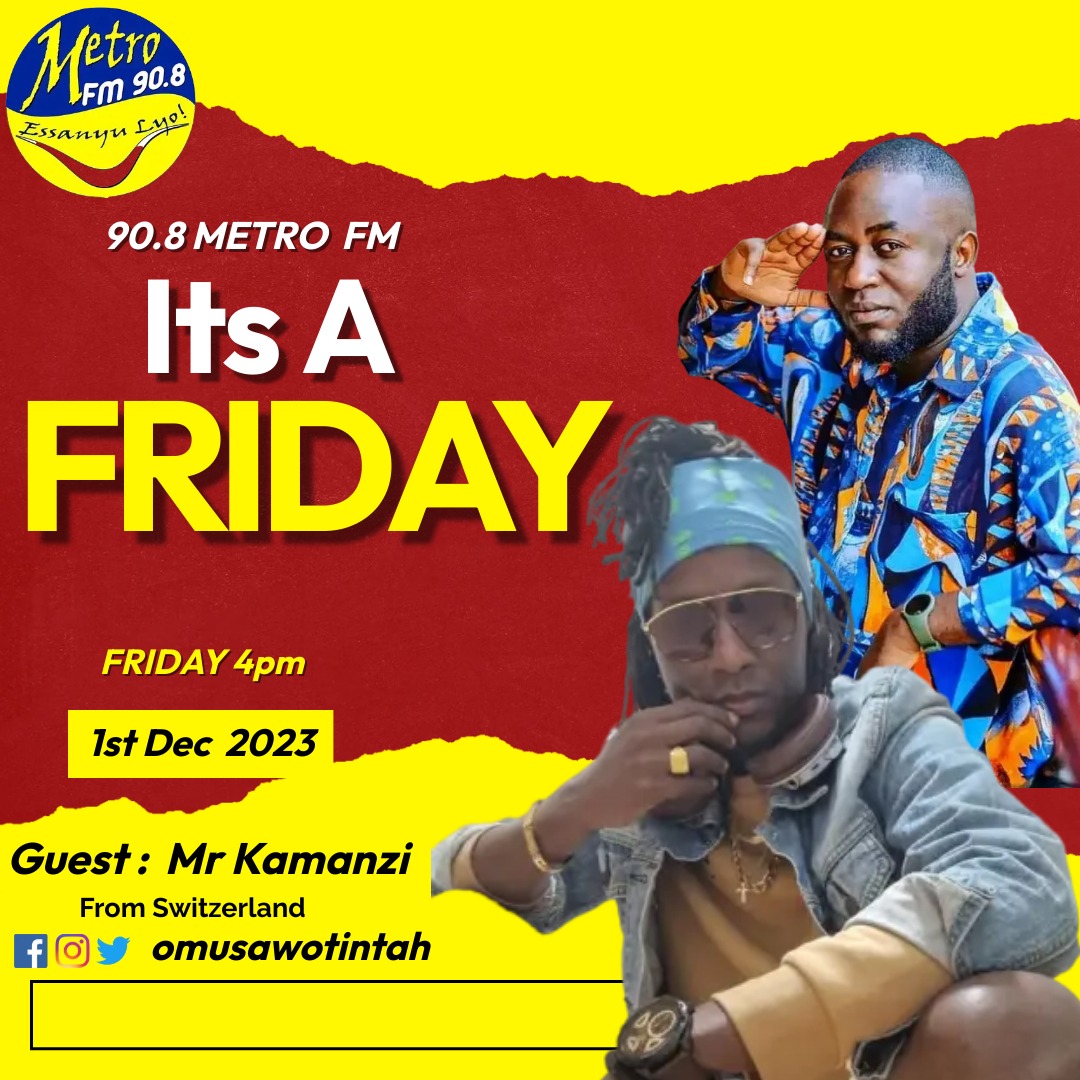 Metro FM 90.8's celebrated radio presenter and media activist, Omusawo Tintah, is gearing up to host the sensational Switzerland-based singer, Mr. Kamanzi, this Friday on his renowned radio show, Free Style Friday, running from 4 pm to 7 pm.
Omusawo Tintah's Free Style Friday has become a staple for music enthusiasts, featuring top-notch music and hosting internationally acclaimed artists. The show's popularity has soared, making it one of Uganda's most loved and trending radio programs.
Mr. Kamanzi, who is set to be the special guest on this week's episode, brings a wealth of musical talent and a captivating story to share. His journey in the world of music began at the age of 12, fueled by a deep passion for the art form. One of his childhood dreams was to perform on the grand stage, a dream that materialized in 1995 and marked the commencement of his music career.
Known for his distinctive vocal style, often referred to as "the husky voice of Africa," Mr. Kamanzi migrated to Switzerland a few years later. In 2008, he had the privilege of sharing the stage with T.o.k and Sean Paul in Dar es Salaam, Tanzania, a significant milestone in his musical journey.
With two published albums, namely "Unite" and "Today and Tomorrow," Mr. Kamanzi has made waves in the music industry. His track "Show Dem the Sign" received extensive airplay on local radio stations, solidifying his position as a notable artist. His performances have graced numerous stages across Africa and Europe, showcasing his versatility in musical genres, including Reggae, Afrobeat, Dancehall, and Pop Dancehall.
Beyond his musical accomplishments, Mr. Kamanzi's work with the Reggaenerators since 2021 has added a collaborative dimension to his career. His music carries a powerful message of upliftment, education, peace, and love, aligning with his personal motto: "Anywhere mi deh mi spread love."
As Free Style Friday prepares to host this illustrious artist, fans can anticipate an engaging and soulful session, blending Omusawo Tintah's charismatic hosting with the melodious tunes and inspiring story of Mr. Kamanzi. Tune in to Metro FM 90.8 this Friday for a musical experience that transcends borders and embraces the universal language of love through music.