Manchester United Manager Erik ten Hag Set for One-on-One Talks with Casemiro to Address Form Concerns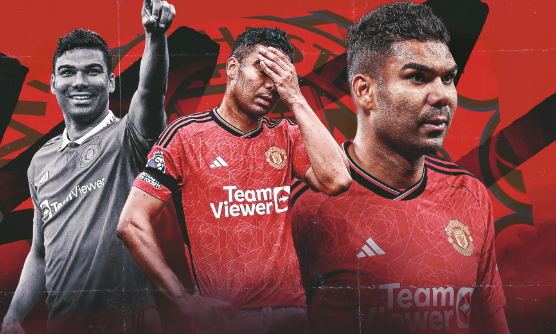 Manchester United's manager, Erik ten Hag, is gearing up for crucial one-on-one discussions with their 31-year-old defensive midfielder, Casemiro. The talks are aimed at addressing Casemiro's recent performances, which have raised concerns for the Red Devils during the 2023/24 season.
Casemiro's form has not been up to his usual standards since the beginning of the season, causing issues for Manchester United's campaign. The club has had a challenging start to the new season, struggling in various aspects of their gameplay.
Currently, Manchester United holds the tenth position in the Premier League, with four wins and an equal number of defeats in eight matches, accompanied by a goal difference of -3. In the Champions League, they are yet to secure any points, having lost both of their initial games.
One contributing factor to their season's disappointing start is the form of Casemiro. The 31-year-old joined Manchester United in the previous summer for a £70 million fee from Real Madrid, enjoying a successful debut season with the club.
However, the 2023-24 season has not unfolded as anticipated for Casemiro. Despite contributing to five goals in his 11 appearances, he has struggled defensively. His performance record includes a red card and being substituted in their recent match.
Casemiro is the highest-earning player at Manchester United, with a substantial weekly wage of £350,000. His underwhelming performances have become a cause for concern for the club's manager, leading to the one-on-one meeting between Ten Hag and the Brazilian midfielder, as reported by Ben Jacobs via GIVEMESPORT.
Jacobs explained, "He is very well-liked at the club. But if you ask him to fulfill a new role, change something, or train differently, there will still be some pushback. That's not due to tension or friction necessarily, but because established, elite-level players often resist change."
He added, "They've achieved success throughout their careers, doing things their way. Casemiro spent so long at Real Madrid that he is unlikely to dramatically alter his approach."
Jacobs believes that the primary objective of the talks is for ten Hag to gain an understanding of Casemiro's challenges during this season and collaboratively find a solution. Following the international break, this solution may entail allocating additional playing time to Scott McTominay.
The journalist also acknowledged Casemiro's strong relationships with individuals at the club and his teammates. However, he emphasized that Casemiro may be less open to new training methodologies due to his successful career at Real Madrid.
As per Jacobs, the likely outcome of the meeting would involve providing Scott McTominay with additional playing minutes in upcoming games, should Casemiro's performance issues persist. While Erik ten Hag is committed to helping Casemiro regain his form, he will need to explore alternative options if the Brazilian midfielder does not make a swift recovery.
Blueface's Mom, Karlissa Saffold, Takes Aim At Jaidyn Alexis' Family In Fiery Social Media Rant – The Hoima Post –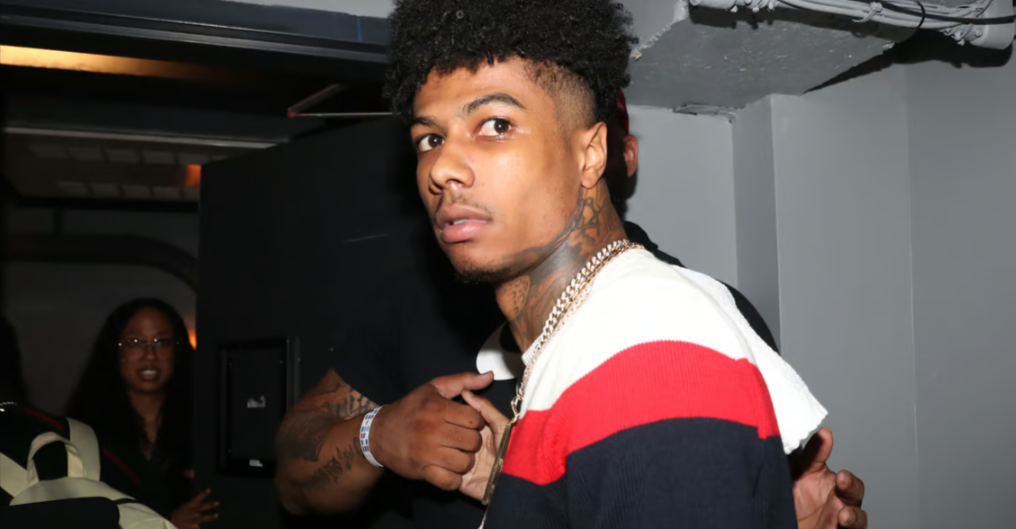 Jaidyn Alexis and Blueface's relationship has seen its fair share of ups and downs since high school, marked by numerous separations and reconciliations. Their connection goes beyond romance, as they share two children and are now bound by the 25-year-old rapper's recording contract with MILF Music and Columbia Records. However, recent social media activity from Blueface sparked interest when he removed all photos of him and Jaidyn from his Instagram.
Responding to the situation, Blueface's mom, Karlissa Saffold, took to social media to express her thoughts and directed her frustration at Jaidyn's mother in a heated rant. Recalling a past incident where she felt mistreated by Jaidyn's family, Saffold highlighted the challenges of being the one making sacrifices while facing financial struggles.
Amidst the emotional confrontation, Saffold called out Jaidyn's mother for not defending her daughter against online criticism. Although Saffold herself has engaged in negative comments about her future daughter-in-law in the past, she asserted that she has also defended Jaidyn when necessary. Expressing frustration, Saffold noted her efforts to reach out to Jaidyn's family, emphasizing the need for support and understanding between mothers.
While Saffold's message may not have been conciliatory, her protective instincts kicked in when she witnessed Tokyo Toni making controversial statements about Beyonce and Blue Ivy. Saffold promptly defended the 11-year-old, showcasing a change in her approach when it comes to standing up for others in the public eye. The complex dynamics surrounding Blueface, Jaidyn Alexis, and their families continue to captivate social media users, adding another layer to their ongoing saga. For more details, follow the link below.