Norwegian Government Announces Closure of Embassy in Kampala, Uganda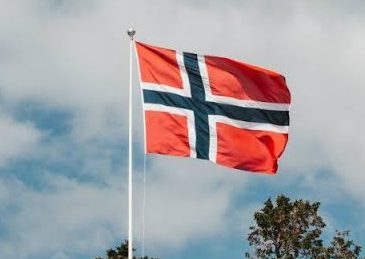 The Norwegian Government has revealed plans to close its Embassy in Kampala, Uganda, by 2024. This decision is part of a broader restructuring of the country's foreign service missions to better align with its foreign and development policy priorities.
The Norwegian Embassy in Kampala currently serves Uganda, Rwanda, and Burundi. Following the closure, its activities will be relocated to Kenya, where an increased number of diplomatic staff will be stationed to maintain and strengthen Norway's representation in these countries.
Announcing the decision, Minister of Foreign Affairs Anniken Huitfeldt stated, "In a rapidly changing world, it is essential for us to have diplomats in places where they can monitor global issues that have implications for Norway and promote Norwegian positions. At the same time, we must continually assess where it is best to maintain a presence to safeguard Norwegian interests optimally with the resources we have."
As part of the restructuring, more diplomatic staff will be assigned to Norwegian Embassies in Accra, Addis Ababa, Dar es Salaam, Kinshasa, and Nairobi. These missions are deemed essential for focusing on priority areas such as food security, business development, and regional security in Africa. Additionally, the Embassy in Beirut will receive a new diplomatic position dedicated to aid efforts related to Syria.
The Norwegian Government emphasized that its decision to close the Embassy in Uganda would not impact its aid to the country. In 2022, Uganda received NOK 382 million (Shs131.397 billion) from Norway, supporting various sectors, including civil society, education, energy, refugees, and women's rights.
Minister of International Development Anne Beathe Tvinnereim confirmed Norway's ongoing commitment to development cooperation with Uganda through civil society partners and multilateral organizations. The country also reaffirmed its dedication to promoting human rights, particularly those of women and minorities in Uganda.
Norway currently maintains 96 diplomatic and consular missions worldwide, including 78 embassies, 8 consulates general, 9 delegations, and 1 representative office. This restructuring aims to ensure effective resource allocation to support Norway's foreign policy priorities.
Uganda Invites International Artists to Hold Congress in the "Pearl of Africa"
Betty Amongi, Uganda's Minister of Gender, Labour, and Social Development, extended an invitation to over 120 artists from around the world to host one of their upcoming congresses in Uganda, where they can experience the warm hospitality of the "Pearl of Africa."
The minister made this invitation while speaking in Dresden, Germany, as the guest of honor at the opening ceremony of the 2023 Congress of the International Association of Hand Papermakers and Paper Artists (IAPMA). She was invited by IAPMA President Franziska Leischker, also known as Fides Linien, and The Xsabo Foundation.
With 652 members hailing from 56 countries worldwide, IAPMA stands as the world's premier organization for paper artists.
The accompanying exhibition, "PAPER ALIVE!," featuring 82 artworks from over 30 countries, was unveiled at the opening ceremony. It provided a unique opportunity for the general public and art enthusiasts to engage with the intricate interplay between papermaking, contemporary art, and society.
The Xsabo Foundation, a Ugandan non-profit organization that financed the IAPMA Congress 2023 and related events in Germany, is the corporate social responsibility arm of The Xsabo Group. The Xsabo Group is a leading player in Afro-European commercial diplomacy and renewable energy initiatives, aiming for zero-net economic growth in Africa.
This unique scenario saw an organization from the Global South fully funding a major international event in the wealthy European Union (EU).
Matthias Roessler, President of Parliament, who accompanied Minister Amongi, remarked, "The fact that a Uganda-based Afro-European foundation is financially supporting such a major international event in Germany is highly unusual, I agree. But it speaks volumes about how globalization enables economic success regardless of national borders today."
Addressing the more than 120 congress participants from over 30 countries, Minister Amongi emphasized that her delegation's visit to Germany holds great importance for Uganda. She noted that the creative sector in Uganda is still in its early stages, and her benchmarking on an international level aims to provide optimal support within her ministerial mandate.
"We are here to connect with you and raise awareness of each other's culture and heritage," she said. She emphasized that the IAPMA Congress 2023 serves as an important platform to highlight the value of art and cultural heritage, not only for Uganda but also as a pivotal instrument for international understanding and cooperation among people worldwide.
Minister Amongi pledged to leverage her position to promote art in Africa through exchanges with other ministers responsible for art in Africa and at international forums.
During the same event, Parliament President Matthias Roessler described the presence of the Ugandan minister in Dresden as an excellent opportunity to strengthen the mutually beneficial bilateral relationship between Uganda and Germany. Uganda is the focus country for the economic cooperation activities of the Free State of Saxony.
Alobo, CEO/Managing Director of The Xsabo Group and Chairman of The Xsabo Foundation, informed journalists that discussions on various impactful initiatives took place during the event.
Minister Amongi also shared valuable insights into Uganda's successful efforts to create a safe and supportive environment for displaced individuals from troubled neighboring countries and beyond.