Turkey's Interior Minister Reports Sharp Decline in Unauthorized Migrants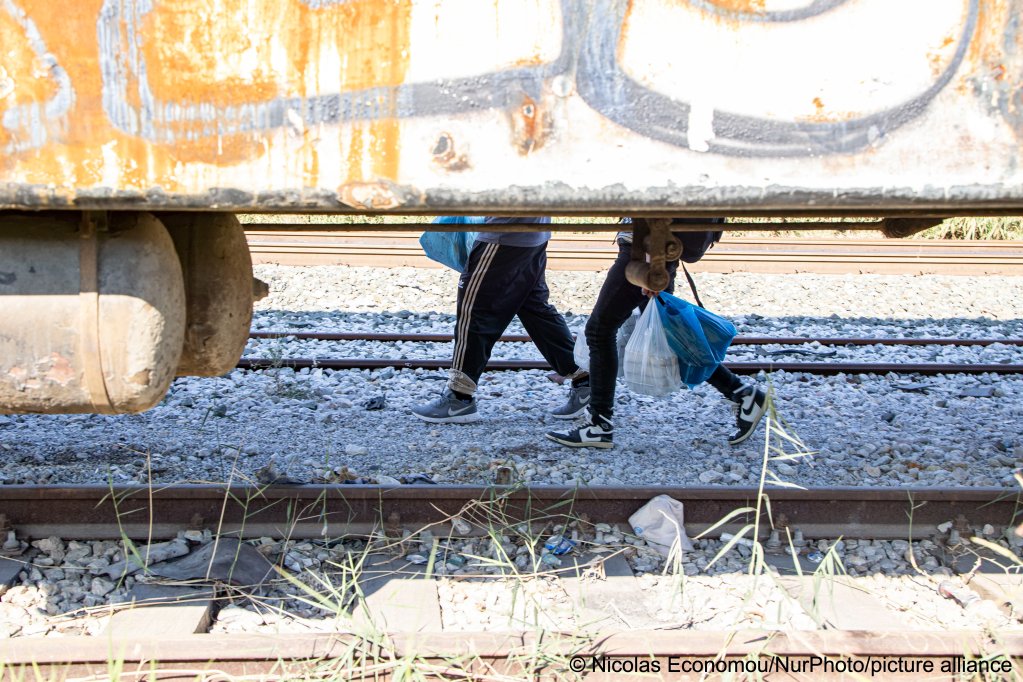 During a meeting with media representatives in Istanbul on October 12, Turkey's Interior Minister Ali Yerlikaya announced significant progress in reducing the number of unauthorized migrants entering the country. Yerlikaya stated that Turkish authorities had apprehended over 112,000 migrants without proper documentation since the beginning of his tenure. These apprehensions were made over the past three months, involving nearly 3,000 separate operations. Approximately 48,000 of those apprehended have been repatriated to their home countries.
Furthermore, Turkish authorities claim to have stopped around 4,000 suspected migrant smugglers and arrested over 1,200 of them. The minister emphasized the ongoing challenge of migration, calling it one of the global problems of our age. Turkey currently hosts more than 4.7 million migrants who are legally registered as asylum seekers or refugees.
However, even for registered migrants, strict rules apply. Many, such as Syrian refugees, are registered in specific areas and are not allowed to move far from those regions to live or work. Turkey's police frequently detain those who violate these rules. In Istanbul, more than 300 operations have targeted migrants without permission, resulting in over 94 arrests.
Yerlikaya claimed that over the past four months, his forces have prevented over 80,000 migrants from crossing Turkey's borders without proper documentation. He justified the tough controls by suggesting that unauthorized entrants could be seeking to carry out terror attacks.
Despite these efforts, migrants continue to arrive in Turkey and travel from its borders to neighboring countries and further along the Balkan route, including Greece and Central Europe. Increased migration activity has also been observed in various countries along this route, including Germany.
At a recent EU migration meeting, leaders from Cyprus, Greece, Italy, Malta, and Spain discussed the need to renew Europe's migration deal with Turkey, which was signed in 2016 and credited with reducing the number of migrants traveling on from Turkey into the EU. The deal involves EU funding for Turkey in return for hosting millions of Syrian refugees.
Renowned Radio DJ "Omusawo Tintah" Jets In Tanzania For Royal Roots Reggae Festival – The Hoima Post –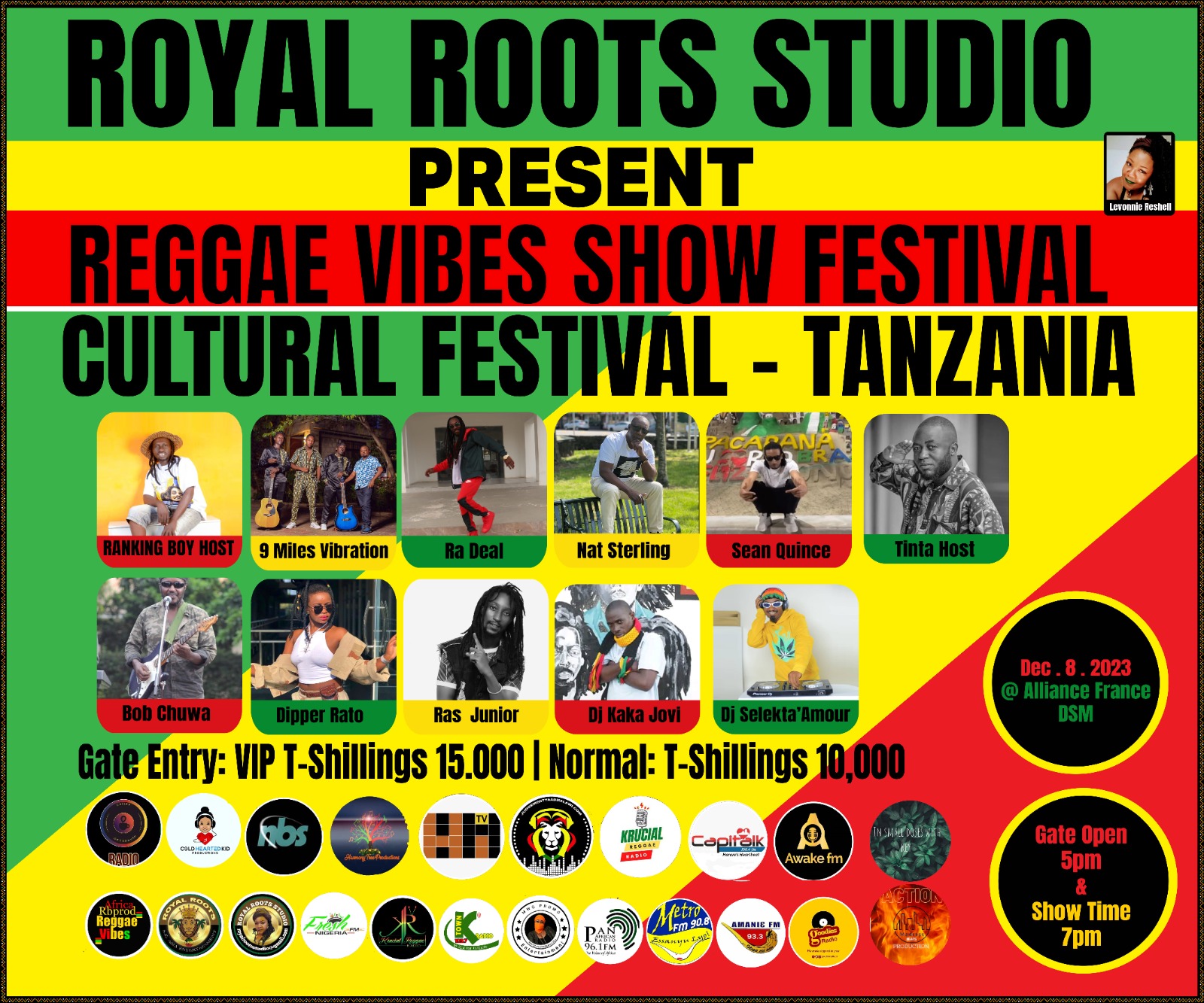 Dar es Salaam, Tanzania – In an exciting turn of events, the acclaimed radio DJ, Male Deogratius, popularly known as Omusawo Tintah, touched down in Tanzania on Thursday morning, gearing up for a momentous occasion—the Royal Roots Reggae Festival. The event promises to be a celebration of reggae culture, uniting fans from across the globe for a night of rhythmic beats and positive vibes.
Omusawo Tintah, a well-known figure in the music scene, is set to co-host the festival alongside Tanzanian sensation Ranking Boy. The dynamic duo aims to create an unforgettable experience for reggae enthusiasts, showcasing the rich heritage of roots reggae.
The Royal Roots Reggae Festival, scheduled to take place at Alliance Francaise Tanzania, has generated immense anticipation. The venue, known for its cultural significance, will provide an intimate setting for music lovers to immerse themselves in the sounds of reggae.
Halle Bailey Addresses Pregnancy Rumors and Expresses Gratitude to Real Supporters
International Flair: Jamaican Sensation Radeal to Headline Alongside Bob Chuwa, Dipper Rato, and Sean Quince
The festival's lineup boasts an impressive array of international artists, including the legendary Jamaican performer Radeal. Hailing from the reggae capital, Jamaica, Radeal is expected to bring his signature style and infectious energy to the Tanzanian stage.
Taylor Swift Opens Up About Romance with Travis Kelce in TIME Person of the Year Interview
Joining Radeal are other notable artists such as Bob Chuw, Dipper Rato, and Sean Quince, each contributing their unique talents to the festival. The diverse lineup ensures a fusion of reggae sub-genres, promising an eclectic and vibrant musical experience for attendees.
Paris Jackson Navigates TMZ Interview with Diplomacy: Refuses to Comment on Offset's Tattoo Tribute
Cultural Fusion at Alliance Francaise Tanzania
Alliance Francaise Tanzania, a hub for cultural exchange, is the ideal venue for the Royal Roots Reggae Festival. With its commitment to promoting the arts, the venue sets the stage for a night of unity and celebration. Attendees can expect a fusion of reggae rhythms and Tanzanian hospitality, creating an atmosphere that transcends borders.
As Omusawo Tintah and Ranking Boy prepare to take center stage, the Royal Roots Reggae Festival holds the promise of being a landmark event in Tanzania's cultural calendar. With international and local talents converging in a celebration of reggae's roots, the festival is set to leave a lasting impact on the hearts of music enthusiasts.
Ticket Information and Event Details
Tickets for the Royal Roots Reggae Festival are now available for purchase online and at select outlets. The festival will kick off at 7:00 PM on 8th dec , promising a night filled with pulsating beats and positive vibrations. Don't miss the chance to be part of this reggae extravaganza—get your tickets and join Omusawo Tintah  for a night to remember!