VIDEO : Cardi B Teases New Music on Her Birthday, Hinting at Upcoming Album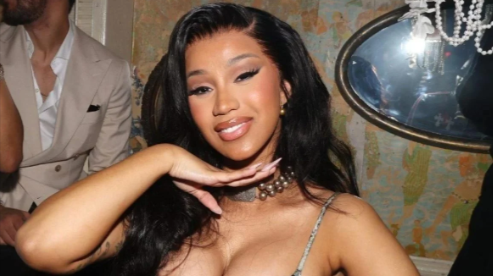 On her birthday, Cardi B gave her fans a special gift by sharing a glimpse of new music while surrounded by an extravagant setup lovingly prepared by her husband, Offset.
Cardi B, dripping in sex appeal, flaunted her presence among the vibrant red flowers and balloons Offset presented her on Instagram. She also shared a preview of a new song in which she assures everyone that she's "back on they asses."
In the song snippet, Cardi B raps, "I'm back in the mood, I'm back on they asses. I'm teaching them classes, These bitches are food!"
Captioning her post, she humorously wrote, "Throw it back like it's Thursday. I got cake, I'm lit, it's my birthday… Trophies."
Cardi B's fans have been eagerly awaiting her sophomore album, and they've speculated that her latest single, "Bongos," was the beginning of that journey. The track, featuring Megan Thee Stallion, debuted at No. 14 on the Hot 100 but dropped to No. 31 in its second week and now resides at No. 46 in its fourth week.
Megan Thee Stallion, who collaborated with Cardi B on the hit song "WAP," hinted at a potential EP and tour with Cardi, suggesting they are building a body of work together.
Megan said, "I literally think that's the route that we're going. So I've done two songs for her. And now I feel like I'm in a space where I know exactly what songs I want her to do for me. So we're really building a little EP already. We're gonna have enough music that we need to go on tour together. Me and [Cardi B] going out together will be so amazing. We are already so cool. And I feel like we got similar fans. So if she wanted to do a little EP, I would definitely be so down to do that, but we are making enough music to already have that."
Cardi B and Megan Thee Stallion are known for their powerful collaboration and have built a strong friendship over the years. Their hit song "WAP" soared to the top of the Billboard Hot 100, and their fans are eager to see them team up once again. In a recent interview with Entertainment Tonight, Megan expressed her admiration for Cardi, saying, "I feel like we hype each other up so well. Anytime she might be feeling a certain way, I'm definitely her sunshine… She's so sweet and she's so kind, and that's why I really like her — 'cause she's real. You don't really come across a lot of raw people. Whatever comes to her mind first, that's what she's saying, that's how she feels… I absolutely love that about her."
Omusawo Tintah To Host Renowned Swiss Artist Mr. Kamanzi on Metro fm 90.8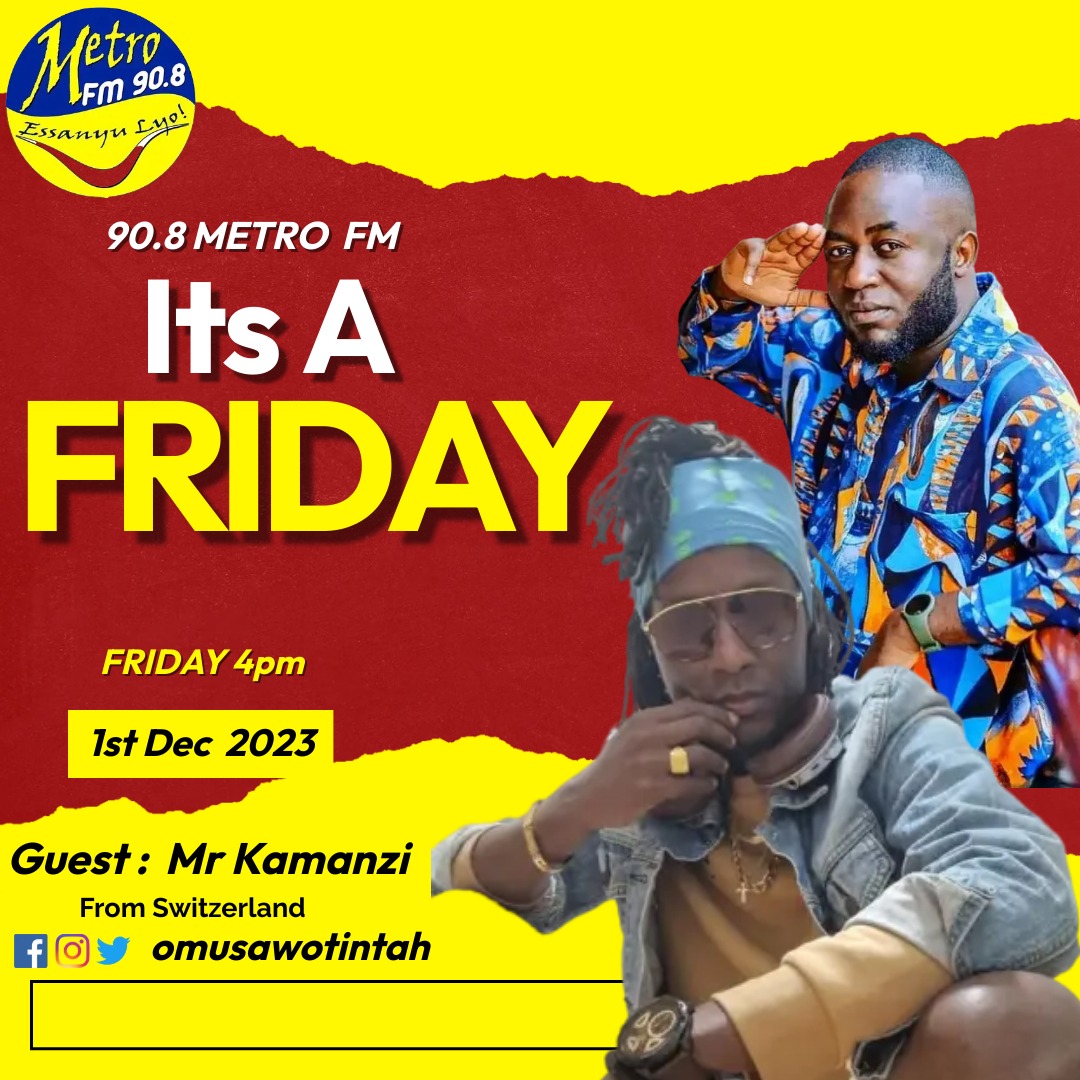 Metro FM 90.8's celebrated radio presenter and media activist, Omusawo Tintah, is gearing up to host the sensational Switzerland-based singer, Mr. Kamanzi, this Friday on his renowned radio show, Free Style Friday, running from 4 pm to 7 pm.
Omusawo Tintah's Free Style Friday has become a staple for music enthusiasts, featuring top-notch music and hosting internationally acclaimed artists. The show's popularity has soared, making it one of Uganda's most loved and trending radio programs.
Mr. Kamanzi, who is set to be the special guest on this week's episode, brings a wealth of musical talent and a captivating story to share. His journey in the world of music began at the age of 12, fueled by a deep passion for the art form. One of his childhood dreams was to perform on the grand stage, a dream that materialized in 1995 and marked the commencement of his music career.
Known for his distinctive vocal style, often referred to as "the husky voice of Africa," Mr. Kamanzi migrated to Switzerland a few years later. In 2008, he had the privilege of sharing the stage with T.o.k and Sean Paul in Dar es Salaam, Tanzania, a significant milestone in his musical journey.
With two published albums, namely "Unite" and "Today and Tomorrow," Mr. Kamanzi has made waves in the music industry. His track "Show Dem the Sign" received extensive airplay on local radio stations, solidifying his position as a notable artist. His performances have graced numerous stages across Africa and Europe, showcasing his versatility in musical genres, including Reggae, Afrobeat, Dancehall, and Pop Dancehall.
Beyond his musical accomplishments, Mr. Kamanzi's work with the Reggaenerators since 2021 has added a collaborative dimension to his career. His music carries a powerful message of upliftment, education, peace, and love, aligning with his personal motto: "Anywhere mi deh mi spread love."
As Free Style Friday prepares to host this illustrious artist, fans can anticipate an engaging and soulful session, blending Omusawo Tintah's charismatic hosting with the melodious tunes and inspiring story of Mr. Kamanzi. Tune in to Metro FM 90.8 this Friday for a musical experience that transcends borders and embraces the universal language of love through music.