VIDEO : Jeannie Mai Shares Subliminal Message Amidst Marriage Troubles with Jeezy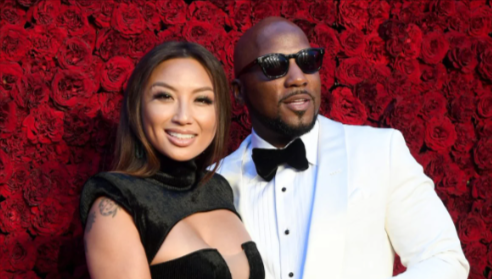 Jeannie Mai, the wife of Atlanta rap legend Jeezy, has broken her silence since her husband filed for divorce last month. Although the couple is still reportedly residing together, Mai took to Instagram to post a cryptic message about the importance of taking a break to heal.
The message, shared in a notepad with a black heart emoji, reads, "Sometimes you need to take a break and disconnect to heal."
The post drew an outpouring of love and support from friends, family, and fans, offering their words of encouragement during this challenging time.
One person commented, "You don't owe us anything, not a word, not a video, not a photo/selfie. Nothing! Release that pressure and just live to His expectation… no one else's! Bless."
Another supporter added, "Do what you need for you and yours. As long as you need. Love you Sis!"
Jeannie Mai and Jeezy got married in 2021 and welcomed their daughter Monaco last year. Reportedly, there is a prenuptial agreement in place for the impending divorce that Jeezy filed for last month.
According to Page Six, Jeannie Mai is "devastated" by Jeezy's divorce filing and hopes to reconcile with her husband to mend their family unit.
The source revealed, "The truth is Jeannie wants her marriage to work and wants her family to be one solid unit. She is devastated that Jeezy filed for divorce. She deeply loves Jeezy and wants to work things out. She did not get married to get divorced. This was not part of the plan. This is not how she ever imagined things would go down."
Despite the divorce filing, Jeannie is holding onto hope that they can resolve their issues and continue as a united family. According to an insider, they disagreed on "certain family values and expectations" and felt that their needs weren't being entirely met.
Currently, the divorce is listed as contested, with Jeannie contesting the proceedings. A preliminary hearing is scheduled for October 19, marking a challenging period in their relationship.
Omusawo Tintah To Host Renowned Swiss Artist Mr. Kamanzi on Metro fm 90.8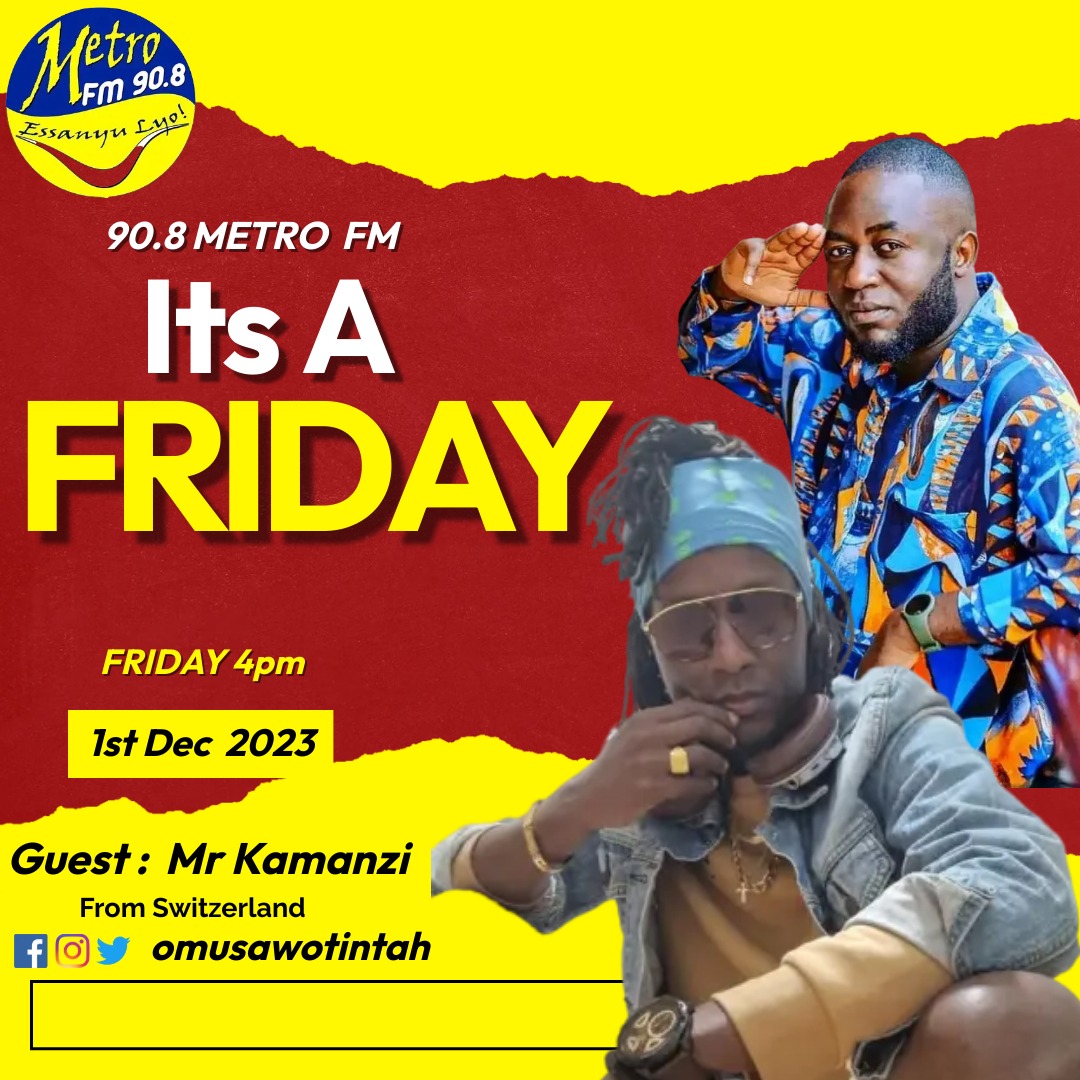 Metro FM 90.8's celebrated radio presenter and media activist, Omusawo Tintah, is gearing up to host the sensational Switzerland-based singer, Mr. Kamanzi, this Friday on his renowned radio show, Free Style Friday, running from 4 pm to 7 pm.
Omusawo Tintah's Free Style Friday has become a staple for music enthusiasts, featuring top-notch music and hosting internationally acclaimed artists. The show's popularity has soared, making it one of Uganda's most loved and trending radio programs.
Mr. Kamanzi, who is set to be the special guest on this week's episode, brings a wealth of musical talent and a captivating story to share. His journey in the world of music began at the age of 12, fueled by a deep passion for the art form. One of his childhood dreams was to perform on the grand stage, a dream that materialized in 1995 and marked the commencement of his music career.
Known for his distinctive vocal style, often referred to as "the husky voice of Africa," Mr. Kamanzi migrated to Switzerland a few years later. In 2008, he had the privilege of sharing the stage with T.o.k and Sean Paul in Dar es Salaam, Tanzania, a significant milestone in his musical journey.
With two published albums, namely "Unite" and "Today and Tomorrow," Mr. Kamanzi has made waves in the music industry. His track "Show Dem the Sign" received extensive airplay on local radio stations, solidifying his position as a notable artist. His performances have graced numerous stages across Africa and Europe, showcasing his versatility in musical genres, including Reggae, Afrobeat, Dancehall, and Pop Dancehall.
Beyond his musical accomplishments, Mr. Kamanzi's work with the Reggaenerators since 2021 has added a collaborative dimension to his career. His music carries a powerful message of upliftment, education, peace, and love, aligning with his personal motto: "Anywhere mi deh mi spread love."
As Free Style Friday prepares to host this illustrious artist, fans can anticipate an engaging and soulful session, blending Omusawo Tintah's charismatic hosting with the melodious tunes and inspiring story of Mr. Kamanzi. Tune in to Metro FM 90.8 this Friday for a musical experience that transcends borders and embraces the universal language of love through music.