VIDEO : Lil Wayne's Son Neal Gains Attention for Striking Resemblance to His Father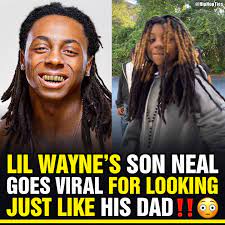 Lil Wayne's 13-year-old son, Neal Carter, has largely been kept away from the public eye, but a recent video shared on social media has quickly gone viral, drawing attention for Neal's striking resemblance to his famous father.
On October 10, a TikTok user, Emrae, shared a video where four boys displayed their outfits while Tyler, The Creator's "EARFQUAKE" played in the background. Among the boys featured in the clip was Neal Carter, who fans immediately noticed bears a remarkable resemblance to Lil Wayne.
A reshare of the video on Daily Loud garnered several enthusiastic reactions from fans. One Twitter user marveled at the striking similarity and commented, "Lil Wayne's son Neal looks more like Lil Wayne than Lil Wayne looks like Lil Wayne [mind-blown emoji]."
Another fan took to Twitter to share lyrics from Lil Wayne's 2011 song with Bruno Mars, "Mirror," posting an image that emphasized the lyrics, "Looking at me now I can see my past/ Damn I look just like my f***ing dad."
Neal Carter was born in November 2009 during Lil Wayne's on-again-off-again relationship with singer Nivea. The couple had been engaged in the early 2000s but eventually separated. Following a reunion, they welcomed their only child together. However, they called it quits for good in 2010.
Lil Wayne has four children but is highly selective when it comes to exposing them to the public spotlight that accompanies his celebrity status. Last year, he made an exception by taking his 12-year-old son, Kameron Carter, to the ESPY Awards. Kameron had the honor of presenting the award for Best Team to the Golden State Warriors.
At the event, Lil Wayne and Kameron twinned in all-black outfits, accessorized with eye-catching jewelry. Notably, Kameron sported a stylish Fendi t-shirt, displaying a budding fashion sense. Later in the evening, Lil Wayne joined actor John Boyega and gymnast Sunisa Lee to present the ESPY Award to the Golden State Warriors players, cementing their status as a stylish and talented father-son duo.
Omusawo Tintah To Host Renowned Swiss Artist Mr. Kamanzi on Metro fm 90.8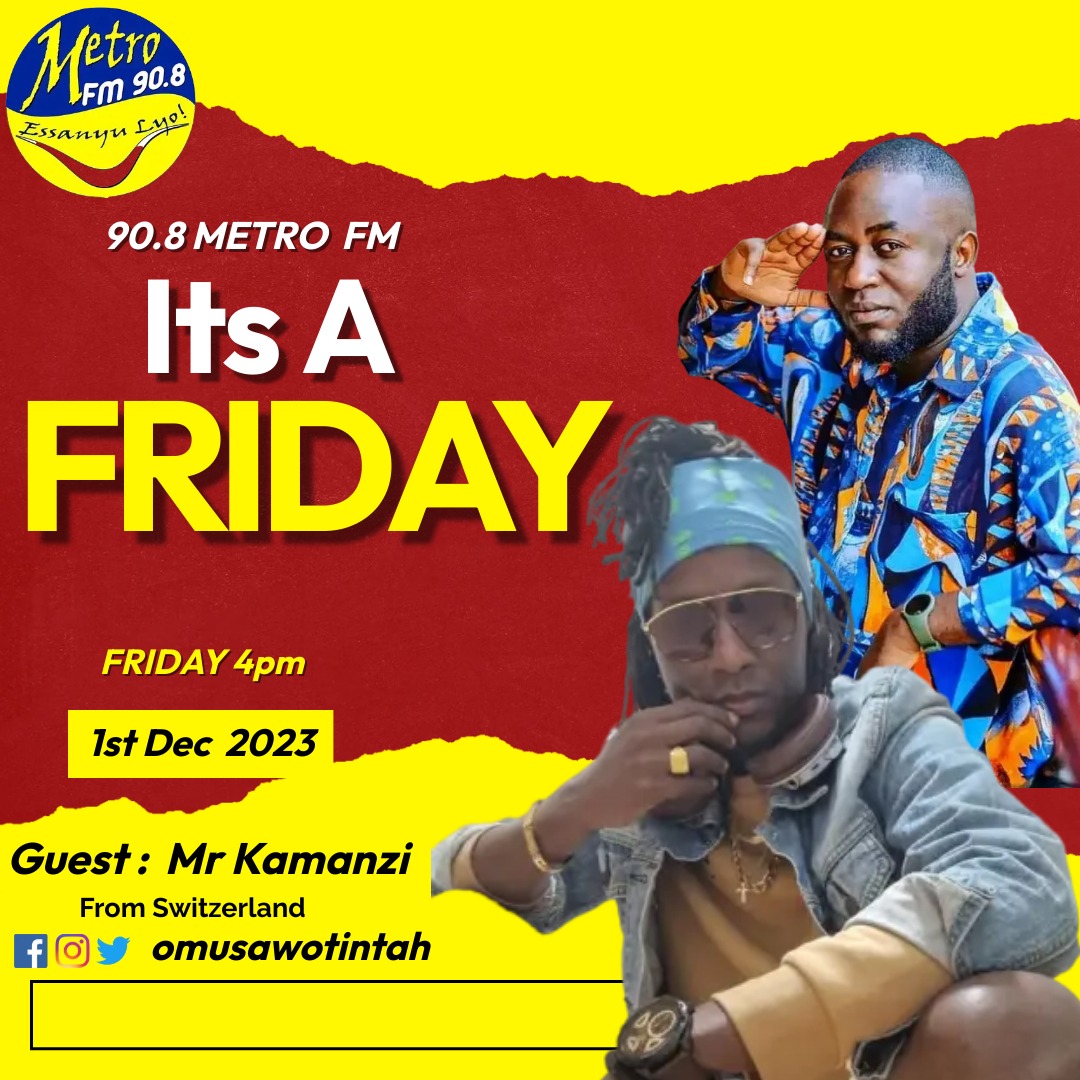 Metro FM 90.8's celebrated radio presenter and media activist, Omusawo Tintah, is gearing up to host the sensational Switzerland-based singer, Mr. Kamanzi, this Friday on his renowned radio show, Free Style Friday, running from 4 pm to 7 pm.
Omusawo Tintah's Free Style Friday has become a staple for music enthusiasts, featuring top-notch music and hosting internationally acclaimed artists. The show's popularity has soared, making it one of Uganda's most loved and trending radio programs.
Mr. Kamanzi, who is set to be the special guest on this week's episode, brings a wealth of musical talent and a captivating story to share. His journey in the world of music began at the age of 12, fueled by a deep passion for the art form. One of his childhood dreams was to perform on the grand stage, a dream that materialized in 1995 and marked the commencement of his music career.
Known for his distinctive vocal style, often referred to as "the husky voice of Africa," Mr. Kamanzi migrated to Switzerland a few years later. In 2008, he had the privilege of sharing the stage with T.o.k and Sean Paul in Dar es Salaam, Tanzania, a significant milestone in his musical journey.
With two published albums, namely "Unite" and "Today and Tomorrow," Mr. Kamanzi has made waves in the music industry. His track "Show Dem the Sign" received extensive airplay on local radio stations, solidifying his position as a notable artist. His performances have graced numerous stages across Africa and Europe, showcasing his versatility in musical genres, including Reggae, Afrobeat, Dancehall, and Pop Dancehall.
Beyond his musical accomplishments, Mr. Kamanzi's work with the Reggaenerators since 2021 has added a collaborative dimension to his career. His music carries a powerful message of upliftment, education, peace, and love, aligning with his personal motto: "Anywhere mi deh mi spread love."
As Free Style Friday prepares to host this illustrious artist, fans can anticipate an engaging and soulful session, blending Omusawo Tintah's charismatic hosting with the melodious tunes and inspiring story of Mr. Kamanzi. Tune in to Metro FM 90.8 this Friday for a musical experience that transcends borders and embraces the universal language of love through music.