VIDEO : Offset Addresses Rumors of Involvement in Nicki Minaj's Husband's House Arrest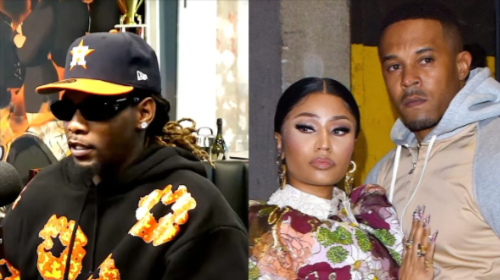 Offset recently clarified that he had no part in Nicki Minaj's husband, Kenneth "Zoo" Petty's, house arrest. He shared during an interview with The Breakfast Club that he had only been on the receiving end of Petty's threats, which led to law enforcement intervention.
The Migos rapper dismissed the rumors and stated, "Police ain't never callin' me. That st a joke. Grown-ass man doin' st like that. I don't even wanna bring it up 'cause I don't want people to like—I just laugh at s**t like that. I got real money, I'm handling real business."
Offset further emphasized his detachment from such online controversies, saying, "You know how long it took me to get away from that, like, that bulls**t online, so that's why anything online like that, I just blow it off."
It's essential to clarify that the house arrest order for Kenneth Petty, issued by a judge last month, did not involve either Cardi B or Offset. Law enforcement acted upon his explicit threats without needing any additional reports or complaints.
In late September, Nicki Minaj's husband took to social media to call out Offset, which led to a judge determining that he had violated his probation. As per court documents, Petty, 45, received a sentence of 120 days of house arrest for his actions on Instagram Live.
In July 2022, he had been sentenced to three years of probation and one year of house detention for failing to register as a sex offender in California, a state he and Nicki moved to in 2019 shortly before their marriage. This legal status stemmed from a 1995 conviction for the first-degree attempted rape of a 16-year-old girl, for which he served four years in prison.
Judge Michael W. Fitzgerald signed the order that stated, "Mr. Petty was recorded on video making threatening remarks towards a specific individual while in the company of someone with a criminal record. This recent violation conduct raises concerns over Mr. Petty's willingness to comply with the Court's orders."
The document also mentioned that both the supervisee and defense counsel consented to the modification and waived a personal appearance before the Court, indicating that Petty did not contest the order.
Omusawo Tintah To Host Renowned Swiss Artist Mr. Kamanzi on Metro fm 90.8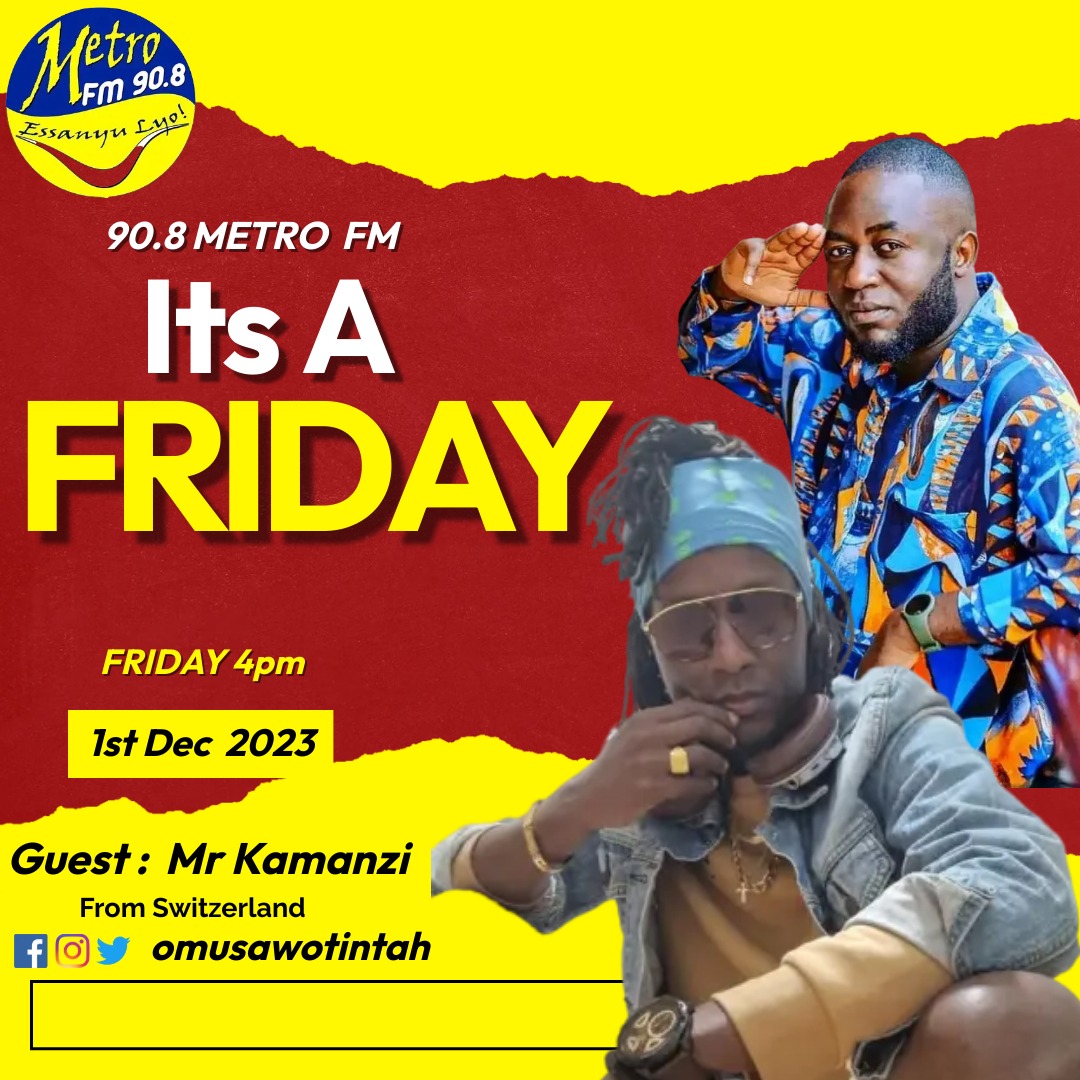 Metro FM 90.8's celebrated radio presenter and media activist, Omusawo Tintah, is gearing up to host the sensational Switzerland-based singer, Mr. Kamanzi, this Friday on his renowned radio show, Free Style Friday, running from 4 pm to 7 pm.
Omusawo Tintah's Free Style Friday has become a staple for music enthusiasts, featuring top-notch music and hosting internationally acclaimed artists. The show's popularity has soared, making it one of Uganda's most loved and trending radio programs.
Mr. Kamanzi, who is set to be the special guest on this week's episode, brings a wealth of musical talent and a captivating story to share. His journey in the world of music began at the age of 12, fueled by a deep passion for the art form. One of his childhood dreams was to perform on the grand stage, a dream that materialized in 1995 and marked the commencement of his music career.
Known for his distinctive vocal style, often referred to as "the husky voice of Africa," Mr. Kamanzi migrated to Switzerland a few years later. In 2008, he had the privilege of sharing the stage with T.o.k and Sean Paul in Dar es Salaam, Tanzania, a significant milestone in his musical journey.
With two published albums, namely "Unite" and "Today and Tomorrow," Mr. Kamanzi has made waves in the music industry. His track "Show Dem the Sign" received extensive airplay on local radio stations, solidifying his position as a notable artist. His performances have graced numerous stages across Africa and Europe, showcasing his versatility in musical genres, including Reggae, Afrobeat, Dancehall, and Pop Dancehall.
Beyond his musical accomplishments, Mr. Kamanzi's work with the Reggaenerators since 2021 has added a collaborative dimension to his career. His music carries a powerful message of upliftment, education, peace, and love, aligning with his personal motto: "Anywhere mi deh mi spread love."
As Free Style Friday prepares to host this illustrious artist, fans can anticipate an engaging and soulful session, blending Omusawo Tintah's charismatic hosting with the melodious tunes and inspiring story of Mr. Kamanzi. Tune in to Metro FM 90.8 this Friday for a musical experience that transcends borders and embraces the universal language of love through music.