Vipers FC Adds Brazilian-Portuguese Coach José Esdras Costa Lopez to Technical Team
Vipers Football Club has bolstered its technical team by signing Brazilian-Portuguese coach José Esdras Costa Lopez on a two-year deal. He has officially assumed the role of assistant coach at the club, commencing his duties last week.
Lopez, aged 65, is the second Brazilian tactician to join Vipers FC's technical team, with Leonardo Martins Neiva serving as the head coach. Lopez will work alongside other assistant coaches, including Richard Wasswa, Richard Bakabulindi Kasule, Ibrahim Mugisha, and Lukusa Kayembe Raoul from the Democratic Republic of Congo.
With a rich coaching background that spans several decades, Lopez's career began in the late 1980s when he served as the head coach of Sao Cristovao Futebol e Regatas in Brazil (1987-1990). He has since held coaching positions at various clubs worldwide, showcasing his expertise.
His coaching journey includes tenures at SC Rucife, Fluminense FC, America FC, Goias SC, SC Bahia, Caldense SC, Mogi Mirim ES, Verdy Kawzaki in Japan, Al Wasl Club in the UAE, Al Saad in Qatar, and Club Alianza Lima in Peru. Lopez has also contributed his coaching skills to Uberaba SC, Botafogo Football de Regatas, Sharja SC (UAE), Gremio Esportivo Juventus, Al Shabab Al Arabi (UAE), Al Garaga in Qatar, Al Shorta in Iraq, and Muharraq SC in Bahrain.
In addition, he served as an assistant coach at Petro Atletico de Luanda in Angola and worked as a physical coach in 2004. Lopez was also an assistant coach with an Egyptian side during the 2017/18 season and held the position of head coach for Thailand between 2003 and 2004. His most recent role was as the Physical Coach for Taguatinga Esporte Clube in Brazil from December 2021 to March 2022.
Before transitioning into coaching, Lopez had a playing career that included stints with Brazilian clubs such as Fluminense (1973-1977), Olaria FC (1978-1980), and Estrala do norte (1981). He also played for Oliveirense (1981-1982) and Maritimo between 1983 and 1984, representing clubs in Portugal.
José Esdras Costa Lopez's extensive experience and coaching background make him a valuable addition to Vipers FC's technical team as they aim to continue their success in football.
Blueface's Mom, Karlissa Saffold, Takes Aim At Jaidyn Alexis' Family In Fiery Social Media Rant – The Hoima Post –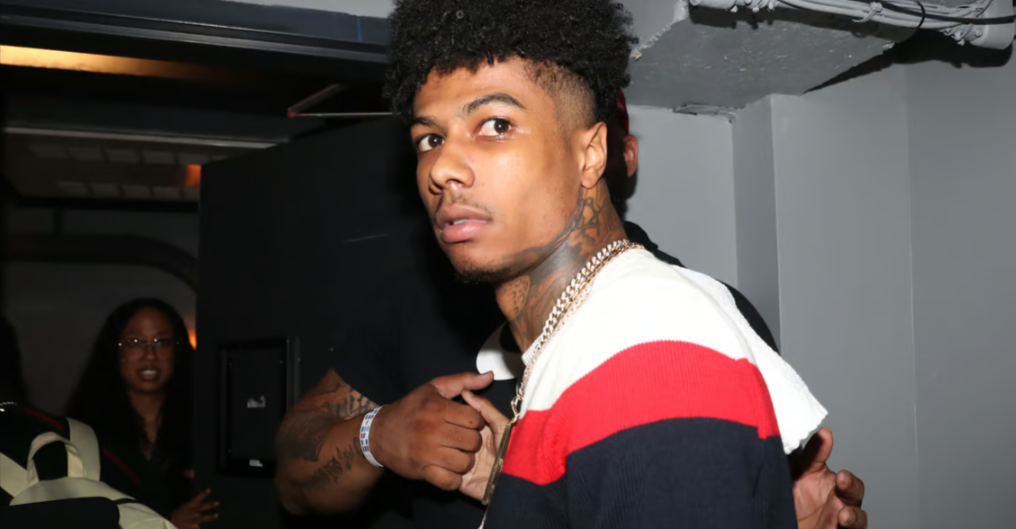 Jaidyn Alexis and Blueface's relationship has seen its fair share of ups and downs since high school, marked by numerous separations and reconciliations. Their connection goes beyond romance, as they share two children and are now bound by the 25-year-old rapper's recording contract with MILF Music and Columbia Records. However, recent social media activity from Blueface sparked interest when he removed all photos of him and Jaidyn from his Instagram.
Responding to the situation, Blueface's mom, Karlissa Saffold, took to social media to express her thoughts and directed her frustration at Jaidyn's mother in a heated rant. Recalling a past incident where she felt mistreated by Jaidyn's family, Saffold highlighted the challenges of being the one making sacrifices while facing financial struggles.
Amidst the emotional confrontation, Saffold called out Jaidyn's mother for not defending her daughter against online criticism. Although Saffold herself has engaged in negative comments about her future daughter-in-law in the past, she asserted that she has also defended Jaidyn when necessary. Expressing frustration, Saffold noted her efforts to reach out to Jaidyn's family, emphasizing the need for support and understanding between mothers.
While Saffold's message may not have been conciliatory, her protective instincts kicked in when she witnessed Tokyo Toni making controversial statements about Beyonce and Blue Ivy. Saffold promptly defended the 11-year-old, showcasing a change in her approach when it comes to standing up for others in the public eye. The complex dynamics surrounding Blueface, Jaidyn Alexis, and their families continue to captivate social media users, adding another layer to their ongoing saga. For more details, follow the link below.