Above Normal Rainfall Forecasted for Various Regions in Uganda from September to December 2023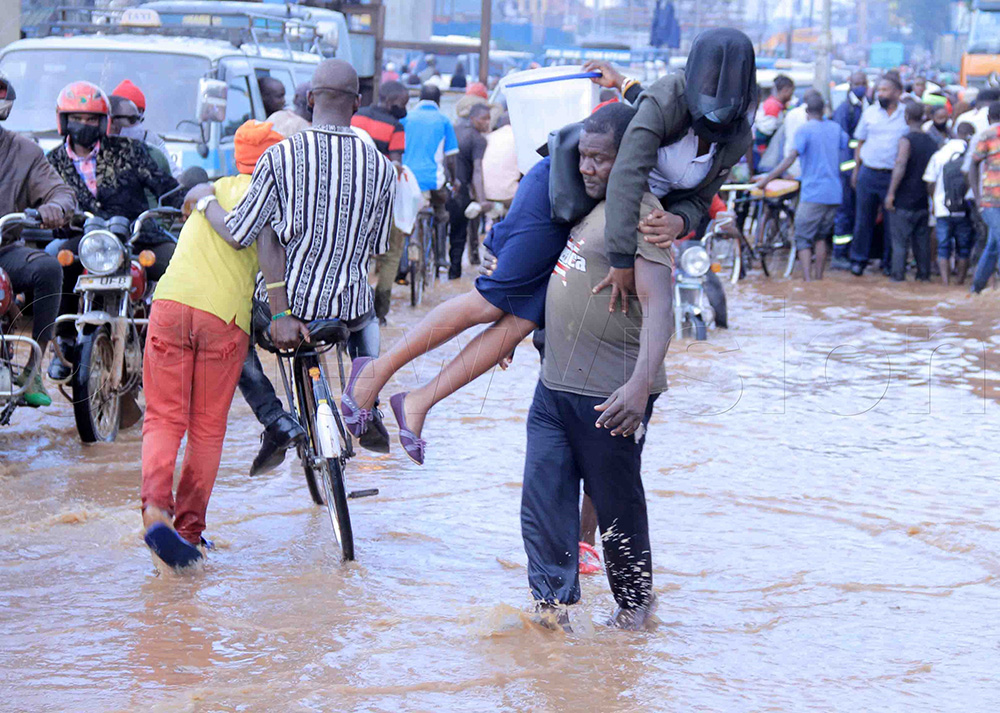 Weather experts are predicting an increased likelihood of above-normal (enhanced) rainfall in several regions of Uganda, particularly in the Lake Victoria Basin, the hilly areas of Rwenzori, and the Eastern Region.
According to the Uganda National Meteorological Authority (UNMA) in its September to December 2023 seasonal rainfall outlook, the following forecasts have been made:
Western parts of the Central Region, including Nakaseke and its vicinity, can expect rainfall in early to mid-December with a forecast ranging from near-average to above-average.
The Eastern parts of the Central Region, encompassing areas like Mukono and its surroundings, are also anticipated to receive normal to above-normal rainfall.
Central and Western areas of the Lake Victoria Basin, which includes Kampala, Wakiso, Kalangala, Mpigi, Masaka, Mityana, and their adjacent areas, are forecasted to experience normal to above-normal rainfall.
Similarly, the Eastern Lake Victoria Basin, which comprises Jinja, Bugiri, Tororo, and their vicinity, is expected to see the same amount of rainfall.
South Western Highlands, including Kabale, Kisoro, Rukungiri, Buhweju, Rwampara, and their nearby areas, are likely to have near-normal (average) rainfall, which may extend into January 2024.
The potential impact, as noted by UNMA, includes an increased incidence of crop pests and diseases, crop damage in flood-prone areas, waterlogged regions, hailstorms, and landslides. The highland districts may also face heightened soil erosion and post-harvest losses.
On a positive note, UNMA suggests that the enhanced rainfall could lead to increased crop production, resulting in optimal crop yields. This will provide ample water for crop germination and growth, particularly for crops such as rice, yams, and sugarcane.
The Authority advises those residing in areas prone to waterlogging to consider planting crops like yam, rice, and sugarcane. It is also recommended to plan for the early stocking and delivery of farm inputs by partners ahead of the seasonal rains. Farmers should further consider planting improved crop varieties like long series, NABE series, and quick-maturing varieties. Implementing good agronomic practices, such as timely weeding, appropriate crop spacing, thinning, and prompt harvesting, is also encouraged.
Prime Minister Robinah Nabbanja Applauds Gomba District's Thriving Agricultural Efforts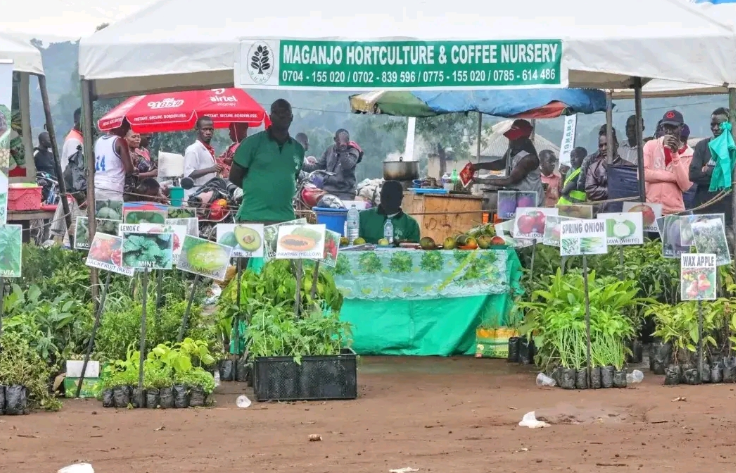 The Prime Minister of Uganda, The Right Honourable Robinah Nabbanja, expressed commendation for the residents of Gomba district, praising their active involvement in agriculture not just as a means of sustenance but as a pathway to economic prosperity.
During her address on Friday at the Gomba District Agricultural Expo organized by the Office of the Prime Minister, Nabbanja urged the community to diversify into high-value crops and adopt irrigation practices for year-round production. She emphasized that their commitment to agriculture is a crucial driver of economic growth.
The expo, attended by key figures in the agricultural sector, featured suppliers of agro-inputs and machinery, exemplary farmers, and specialists in agro-processing.
Addressing the necessity for improved electricity access, the Prime Minister reiterated the government's commitment to providing free power connections to homes. She encouraged residents to wire their houses, emphasizing that this initiative aims to elevate living standards and create economic opportunities.
Nabbanja also directed the District Health Officer to submit a letter requesting the elevation of Kanoni Health Center III to Health Center IV, aligning with the government's policy of establishing one Health Center IV in every constituency. She assured the people of Gomba West that steps would be taken to transform Kanoni Health Centre III into Health Center IV.
In a related context, Namayanja Rose Nsereko, the Deputy Secretary General of the National Resistance Movement (NRM), stressed the crucial role of community leaders in monitoring and following up on government projects. She emphasized the importance of leaders acquiring knowledge about these initiatives and effectively communicating with the public.
Namayanja underscored the significance of political participation, highlighting the NRM caucus as a key platform for strategic decision-making. She encouraged residents to support NRM flagbearers to ensure their voices are heard.
Sylvia Nayebale, the Gomba Woman MP, expressed gratitude for the government's efforts to improve electricity connectivity in the region. She acknowledged the positive impact of the reduced cost of the last-mile connection and urged for continued support and more connections to further enhance the lives of the residents.