Archbishop Encourages Youth to Embrace Change at University Graduation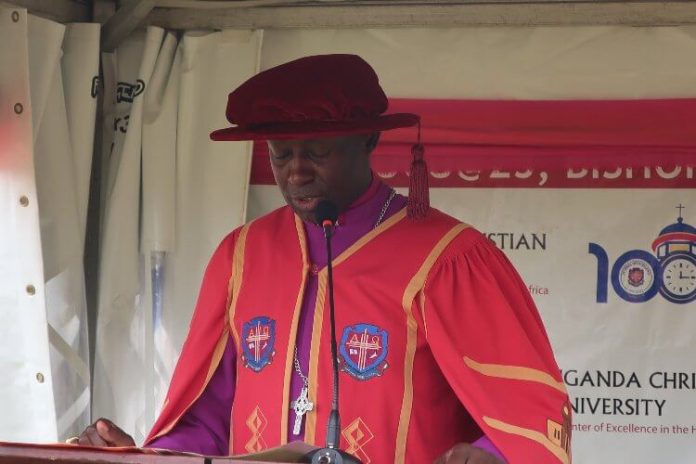 The Most Rev Stephen Samuel Kaziimba Mugalu, Archbishop of the Church of Uganda, has called on the youth to engage in critical thinking regarding the rapidly changing global landscape. He stressed that individuals need to be not only well-educated but also adaptable, innovative, compassionate, and disciplined in these evolving times.
Archbishop Dr. Kaziimba Mugalu conveyed this message during the 24th Graduation Ceremony held at Uganda Christian University's Main Campus in Mukono. The event celebrated the graduation of 986 students.
Among the graduands were five PhD recipients, including Rev Dr. Waswa Asaph Ssnoga in Philosophy of Theology, Rev Roggers Kityo, the Diocesan Treasurer of Mukono Diocese, who attained a Masters in Divinity, and Rev Ronald Musoke, the Legal Officer of Mukono Diocese.
Archbishop Kaziimba Mugalu encouraged the graduands, emphasizing that Uganda Christian University had equipped them with knowledge and skills to become leaders, problem solvers, and change-makers. He urged them to apply these attributes and work towards becoming potential job creators and innovators.
The Guest of Honour at the ceremony was Archbishop Emeritus Henry Oluke Orombi, who reminded the graduands that service is not about prioritizing personal needs but prioritizing the needs of others.
Prof. Mary Okwakol Steps Down as Chairperson of Uganda National Examinations Board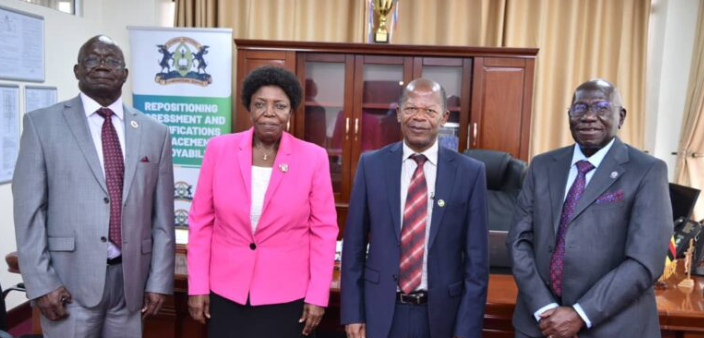 Prof. Mary Okwakol has concluded her tenure as the Chairperson of the Uganda National Examinations Board (UNEB), a position she held since 2014.
The formal handover ceremony took place, with Prof. Okwakol passing the reins to Prof. Celestino Obua, the Vice Chancellor of Mbarara University of Science and Technology. The Minister of State for Higher Education, Hon. John Chrysestom Muyingo, graced the occasion to witness the transition.
Prof. Obua's appointment was made by the Minister of Education and Sports, Hon. Janet Kataha Museveni, on October 12, 2023.
In a statement released by UNEB on November 3, 2023, the Examinations body expressed its appreciation for Prof. Okwakol, who is also recognized as the founding Vice Chancellor of Busitema University, one of Uganda's nine public universities.
Dan Odongo, the UNEB Executive Director, bid a fond farewell to Prof. Okwakol and acknowledged her service, saying, "We give thanks and praise to the Almighty God for the peaceful years that Professor Mary Okwakol has served as the Chairperson. I say 'peaceful' because she was appointed and took over at a time when UNEB had gone through nearly two turbulent years in its governance."
Odongo further lauded Prof. Okwakol's leadership, citing her adherence to the principles of good governance. He emphasized that she avoided becoming overly involved in the daily management of the institution, setting a positive example.
Prof. Okwakol assumed the role in 2014, succeeding Fagil Mandy, who had resigned due to President Museveni's decision to extend the contract of the then UNEB Executive Director, Matthew Bukenya.