Arsenal and Manchester City Eyeing MLS Wonderkid Noel Buck for Move to England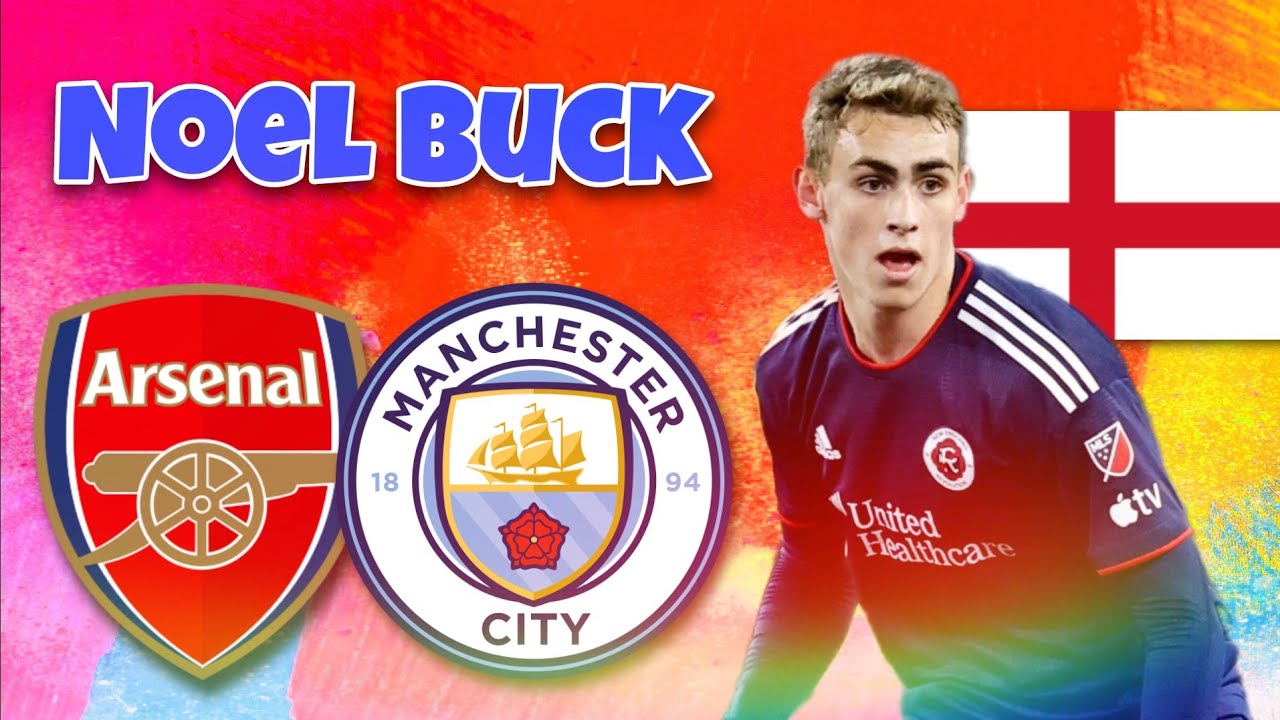 According to reports by Tom Bogert of The Athletic, Premier League giants Arsenal and Manchester City have expressed interest in the promising 18-year-old midfield sensation, Noel Buck, currently plying his trade with MLS side New England Revolution. Buck is now on the radar of European clubs and may seek a move to England after being called up to the Under-19 team, expressing a preference to stay close to the Premier League.
The MLS has escalated its efforts to nurture exceptional talents, a move likely to attract attention from European clubs. Presently, English clubs hold a financial advantage over their American counterparts, and their focus is on developing these talents into profitable assets.
While the United States has been producing high-quality players, European and English clubs have yet to overspend on these professionals. For instance, Arsenal's strategic signing of Matt Turner and Auston Trusty from MLS sides was a testament to their commitment to investing in emerging talent.
As for Turner, who completed a full season with Arsenal before moving to Nottingham Forest this summer, his journey demonstrates the potential for young MLS talents. The Gunners are now actively pursuing another rising star from New England Revolution, 18-year-old Noel Buck, as they look to secure the future of their squad.
Arsenal is on the hunt for young talents to bolster their roster and ensure their long-term competitiveness. They have set their sights on Noel Buck, an 18-year-old midfield prodigy in MLS with New England Revolution, with several factors hinting at a possible move.
Tom Bogert of The Athletic has confirmed Arsenal's interest, with Manchester City and Burnley also in the mix. Bogert stated, "Noel Buck is the first name that comes to mind. The clubs that I have heard have been interested, and he has had a lot of scouts coming to watch him are Arsenal, Burnley, and Manchester City. He's got an English passport as he is an England youth international currently on international duty with the country."
Manchester City's interest is hardly surprising, given their ongoing focus on emerging talents. They recently secured the signing of Harrison Parker from Manchester United and could continue to monitor Buck closely, considering the immense potential he offers as an 18-year-old MLS midfield sensation.
Buck's recent call-up to the England Under-19 squad has heightened his value in the transfer market. He has chosen to represent England as his national team, despite being eligible for the USMNT due to his birthplace. As he qualifies as a domestic player, the 18-year-old midfield prodigy could hold significant appeal for many English clubs.
Homegrown status is highly prized in English football, and Buck appears to have a well-thought-out plan. He could join a top-tier team like Arsenal or Manchester City and subsequently be loaned to a Championship side. Alternatively, he may opt for a more gradual ascent through the ranks by starting with a club like Burnley before eventually making a move to a larger club in the future.
Renowned Radio DJ "Omusawo Tintah" Jets In Tanzania For Royal Roots Reggae Festival – The Hoima Post –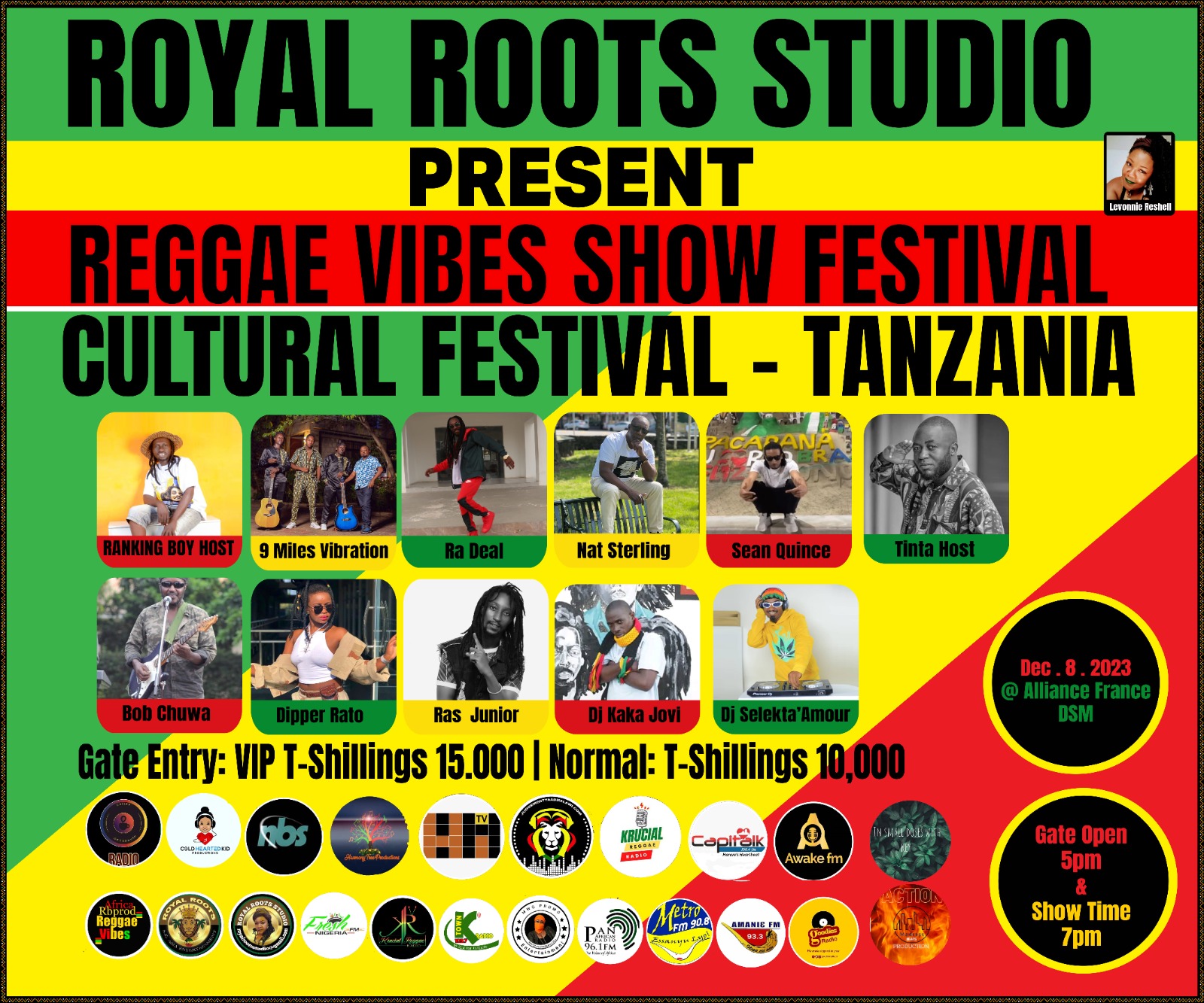 Dar es Salaam, Tanzania – In an exciting turn of events, the acclaimed radio DJ, Male Deogratius, popularly known as Omusawo Tintah, touched down in Tanzania on Thursday morning, gearing up for a momentous occasion—the Royal Roots Reggae Festival. The event promises to be a celebration of reggae culture, uniting fans from across the globe for a night of rhythmic beats and positive vibes.
Omusawo Tintah, a well-known figure in the music scene, is set to co-host the festival alongside Tanzanian sensation Ranking Boy. The dynamic duo aims to create an unforgettable experience for reggae enthusiasts, showcasing the rich heritage of roots reggae.
The Royal Roots Reggae Festival, scheduled to take place at Alliance Francaise Tanzania, has generated immense anticipation. The venue, known for its cultural significance, will provide an intimate setting for music lovers to immerse themselves in the sounds of reggae.
Halle Bailey Addresses Pregnancy Rumors and Expresses Gratitude to Real Supporters
International Flair: Jamaican Sensation Radeal to Headline Alongside Bob Chuwa, Dipper Rato, and Sean Quince
The festival's lineup boasts an impressive array of international artists, including the legendary Jamaican performer Radeal. Hailing from the reggae capital, Jamaica, Radeal is expected to bring his signature style and infectious energy to the Tanzanian stage.
Taylor Swift Opens Up About Romance with Travis Kelce in TIME Person of the Year Interview
Joining Radeal are other notable artists such as Bob Chuw, Dipper Rato, and Sean Quince, each contributing their unique talents to the festival. The diverse lineup ensures a fusion of reggae sub-genres, promising an eclectic and vibrant musical experience for attendees.
Paris Jackson Navigates TMZ Interview with Diplomacy: Refuses to Comment on Offset's Tattoo Tribute
Cultural Fusion at Alliance Francaise Tanzania
Alliance Francaise Tanzania, a hub for cultural exchange, is the ideal venue for the Royal Roots Reggae Festival. With its commitment to promoting the arts, the venue sets the stage for a night of unity and celebration. Attendees can expect a fusion of reggae rhythms and Tanzanian hospitality, creating an atmosphere that transcends borders.
As Omusawo Tintah and Ranking Boy prepare to take center stage, the Royal Roots Reggae Festival holds the promise of being a landmark event in Tanzania's cultural calendar. With international and local talents converging in a celebration of reggae's roots, the festival is set to leave a lasting impact on the hearts of music enthusiasts.
Ticket Information and Event Details
Tickets for the Royal Roots Reggae Festival are now available for purchase online and at select outlets. The festival will kick off at 7:00 PM on 8th dec , promising a night filled with pulsating beats and positive vibrations. Don't miss the chance to be part of this reggae extravaganza—get your tickets and join Omusawo Tintah  for a night to remember!