Arsenal, Chelsea, and Manchester City in Race for Georgiy Sudakov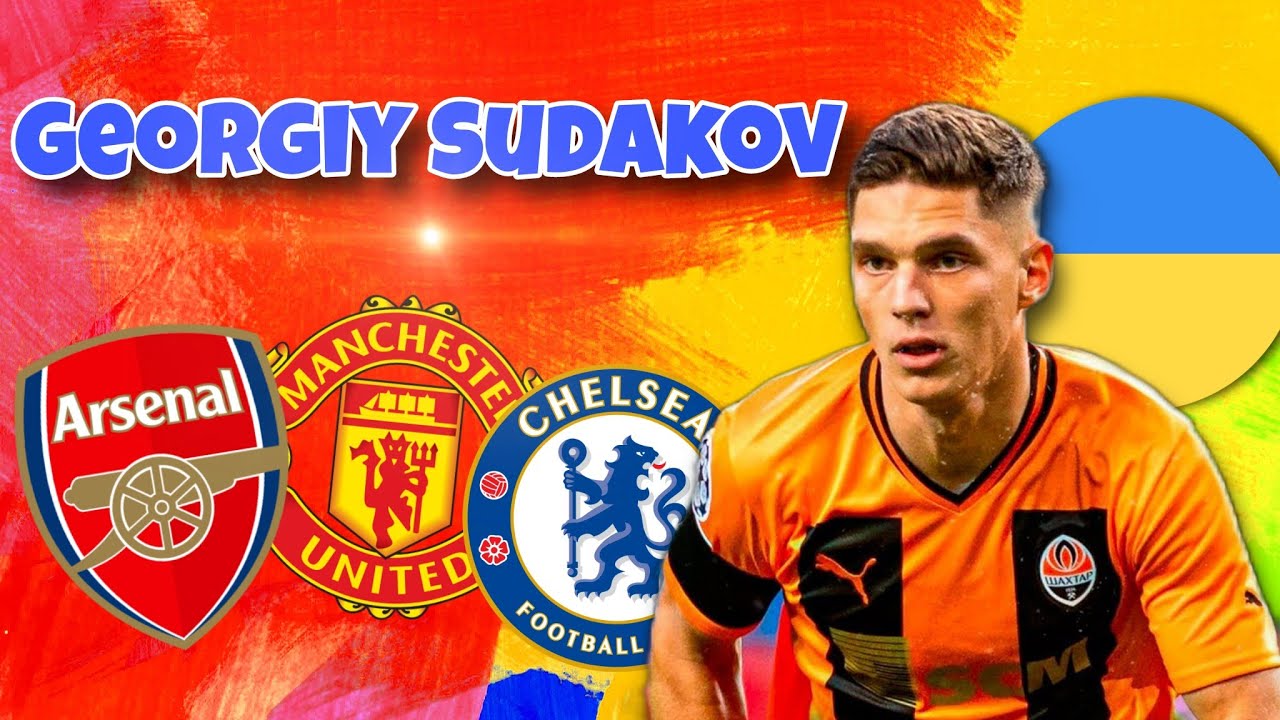 Premier League powerhouses Arsenal, Chelsea, and Manchester City are reportedly vying for the signature of 21-year-old Shakhtar Donetsk sensation Georgiy Sudakov, according to a report by TEAMtalk. The young talent has made a significant name for himself over the past year, attracting attention from some of Europe's biggest clubs.
Sudakov began his journey with Shakhtar Donetsk in 2017 and was promoted to their first team in early 2021. The Ukraine international has been on an upward trajectory over the past few seasons, emerging as a highly promising prospect for the future.
Sudakov, an attacking midfielder, has already featured in 75 matches for the Ukrainian club and contributed to 24 goals. Despite facing challenges due to the conflict between Russia and Ukraine, he has consistently maintained his high level of performance. This season, he has played in eight matches and scored two goals, including appearances in both of Shakhtar's Champions League games.
His impressive displays have not gone unnoticed, and three Premier League giants are eager to secure his services.
Arsenal has been monitoring Sudakov for some time, having started scouting him when assessing Mykhailo Mudryk. The Gunners believe he possesses the qualities to fit into Mikel Arteta's system and are determined not to miss out on him.
Chelsea is also interested in Sudakov. Mykhailo Mudryk, a Chelsea player, has spoken highly of the 21-year-old and recommended him to the club. The Blues are focused on signing young players with substantial potential, and Sudakov fits the bill.
Meanwhile, Manchester City has expressed interest in Sudakov, seeing him as a potential successor to Kevin De Bruyne due to his impressive performances as an attacking midfielder.
All three clubs have been scouting Sudakov for an extended period and had representatives in the stands to watch him play for Ukraine against England last month. While these Premier League giants are ready to compete for his services, they may face competition from Juventus, who are also interested in the 21-year-old midfield sensation.
Renowned Radio DJ "Omusawo Tintah" Jets In Tanzania For Royal Roots Reggae Festival – The Hoima Post –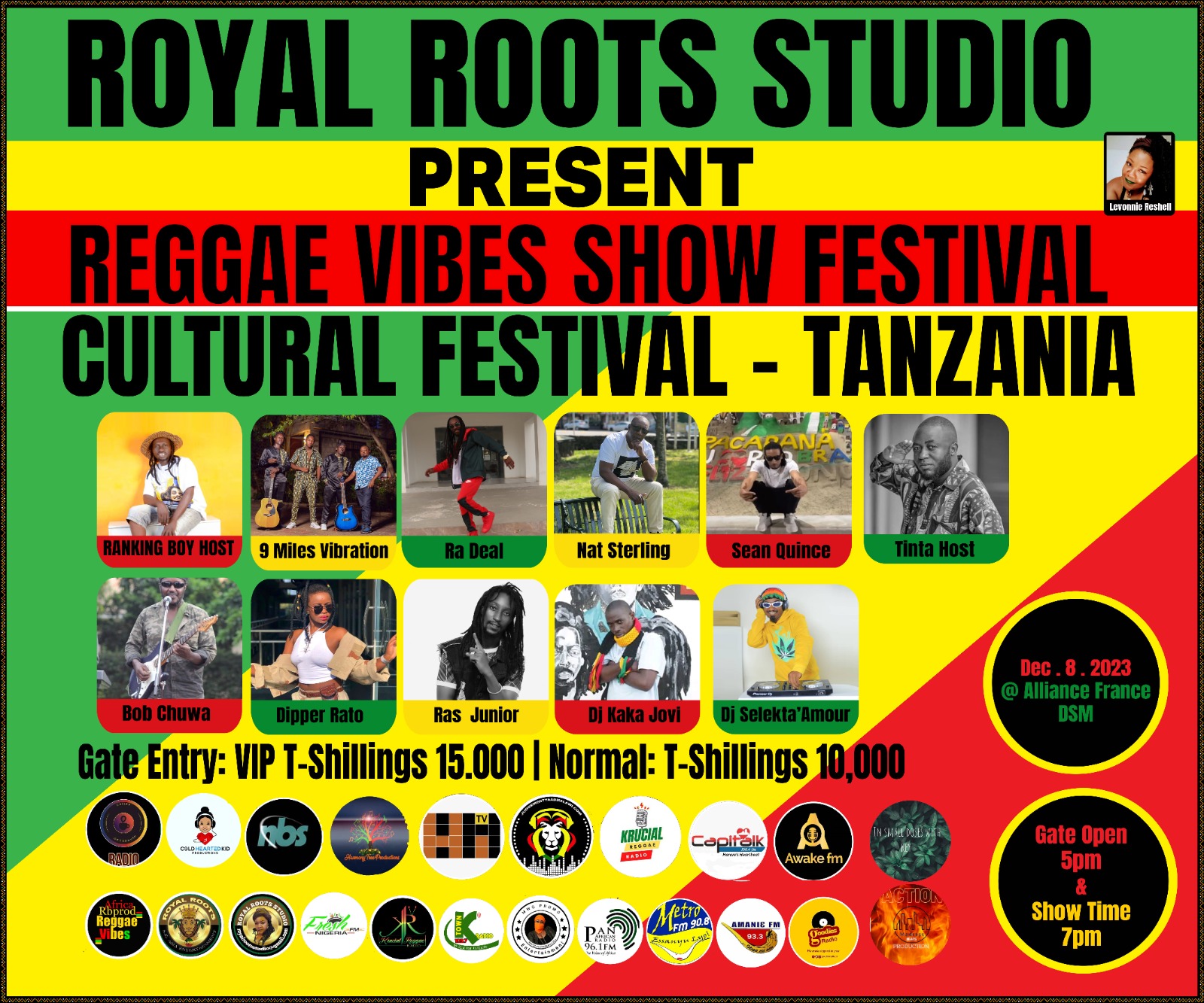 Dar es Salaam, Tanzania – In an exciting turn of events, the acclaimed radio DJ, Male Deogratius, popularly known as Omusawo Tintah, touched down in Tanzania on Thursday morning, gearing up for a momentous occasion—the Royal Roots Reggae Festival. The event promises to be a celebration of reggae culture, uniting fans from across the globe for a night of rhythmic beats and positive vibes.
Omusawo Tintah, a well-known figure in the music scene, is set to co-host the festival alongside Tanzanian sensation Ranking Boy. The dynamic duo aims to create an unforgettable experience for reggae enthusiasts, showcasing the rich heritage of roots reggae.
The Royal Roots Reggae Festival, scheduled to take place at Alliance Francaise Tanzania, has generated immense anticipation. The venue, known for its cultural significance, will provide an intimate setting for music lovers to immerse themselves in the sounds of reggae.
Halle Bailey Addresses Pregnancy Rumors and Expresses Gratitude to Real Supporters
International Flair: Jamaican Sensation Radeal to Headline Alongside Bob Chuwa, Dipper Rato, and Sean Quince
The festival's lineup boasts an impressive array of international artists, including the legendary Jamaican performer Radeal. Hailing from the reggae capital, Jamaica, Radeal is expected to bring his signature style and infectious energy to the Tanzanian stage.
Taylor Swift Opens Up About Romance with Travis Kelce in TIME Person of the Year Interview
Joining Radeal are other notable artists such as Bob Chuw, Dipper Rato, and Sean Quince, each contributing their unique talents to the festival. The diverse lineup ensures a fusion of reggae sub-genres, promising an eclectic and vibrant musical experience for attendees.
Paris Jackson Navigates TMZ Interview with Diplomacy: Refuses to Comment on Offset's Tattoo Tribute
Cultural Fusion at Alliance Francaise Tanzania
Alliance Francaise Tanzania, a hub for cultural exchange, is the ideal venue for the Royal Roots Reggae Festival. With its commitment to promoting the arts, the venue sets the stage for a night of unity and celebration. Attendees can expect a fusion of reggae rhythms and Tanzanian hospitality, creating an atmosphere that transcends borders.
As Omusawo Tintah and Ranking Boy prepare to take center stage, the Royal Roots Reggae Festival holds the promise of being a landmark event in Tanzania's cultural calendar. With international and local talents converging in a celebration of reggae's roots, the festival is set to leave a lasting impact on the hearts of music enthusiasts.
Ticket Information and Event Details
Tickets for the Royal Roots Reggae Festival are now available for purchase online and at select outlets. The festival will kick off at 7:00 PM on 8th dec , promising a night filled with pulsating beats and positive vibrations. Don't miss the chance to be part of this reggae extravaganza—get your tickets and join Omusawo Tintah  for a night to remember!