Boosie Badazz Offers Reward for Missing Diamond Chain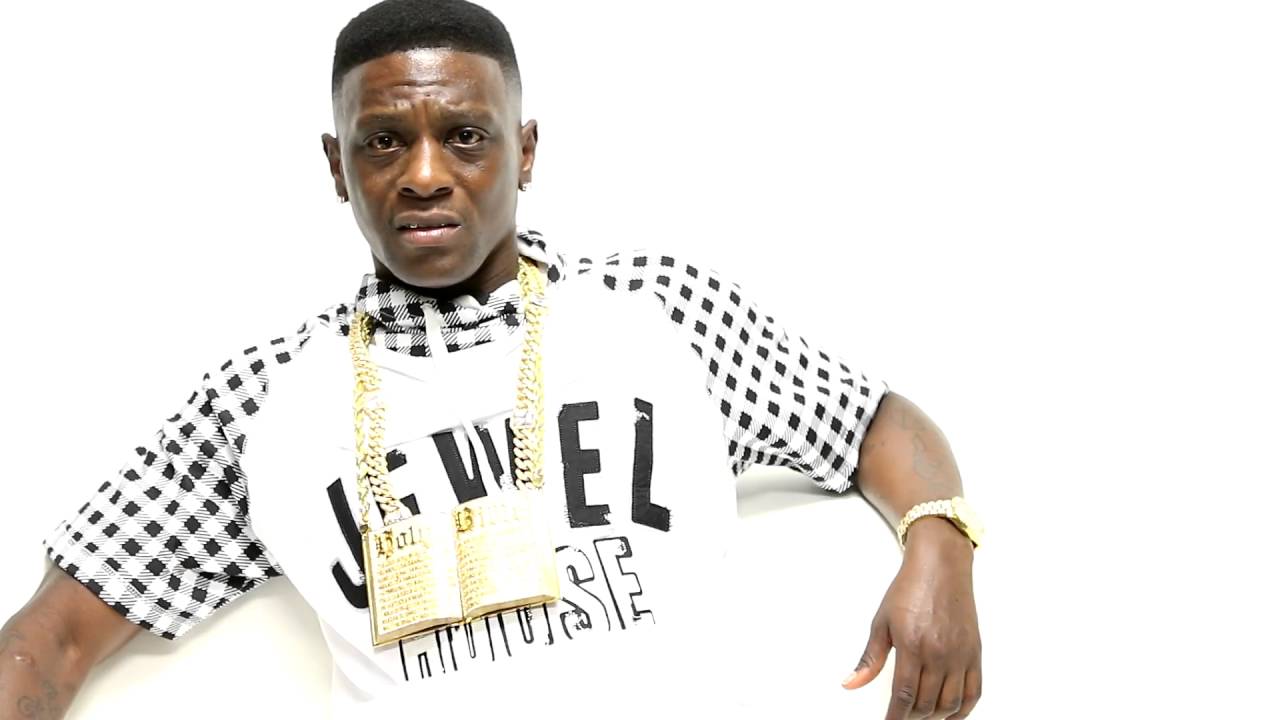 Boosie Badazz has experienced a setback as his diamond chain has gone missing, and he's now offering a reward to anyone who can help him recover it.
The rapper known for hits like "Wipe Me Down" lost his all-white diamond chain while on the road on Thursday night, October 12. He took to his Instagram Story to issue a public service announcement, promising a reward of between $5,000 and $10,000 to the person who can return his lost chain.
"Hey, I just lost my all-white diamond chain," he began. "I'm offering $5,000 to $10,000 to anyone who brings me back my chain. I had it on when I made the earlier post. I went to the hotel, worked out, and had it on when I entered my room. My chain is gone, bro."
He continued, "I'm not sure if it came off my neck while I was walking upstairs, but whoever brings me my chain, I have the money with me right now. I'll pay you $5,000 to $10,000 for my chain. I have the money, and I'll pay you right away."
Boosie Badazz recently basked in the excitement of the 2023 BET Hip Hop Awards, where he was thrilled to receive a shoutout from Fat Joe.
The annual awards show, recorded in Atlanta on October 3 and broadcast on BET on October 10, saw Fat Joe take on the role of host for the second year running. During the event, he gave a shoutout to Boosie Badazz, an acknowledgment that delighted the rapper.
"Fat Joe just gave me a shoutout!" Boosie exclaimed in a video he posted on Instagram shortly after the shoutout. "Fat Joe knows what I've been through. Fat Joe just gave me a shoutout! Real people do real things. I'm showing Fat Joe all the love tonight! Fat Joe just gave me a shoutout!"
On the musical front, Boosie Badazz recently collaborated with his close friend B.G., marking his return to the studio and his first post-prison music.
Boosie and the Hot Boys rapper teamed up for "My Dawg" last month. In the track, B.G. reflects on how Boosie supported him during his more than a decade-long incarceration.
In his verse, B.G. raps, "A lot of people messed me up and turned their backs on me. The same individuals who used to come around and depend on me. I walk cautiously because the police are after me. But I still take risks with that heat on me. I used to find motivation in my kids and fans. I could get anything I needed from my man. I was blessed to have a friend like Boosie when I was locked up. Every holiday, he would give my mom a bag. What guy do you know who does things like that?"
An accompanying music video for the song features nostalgia and showcases memories and photos of the two rappers from before their time in prison.
Omusawo Tintah To Host Renowned Swiss Artist Mr. Kamanzi on Metro fm 90.8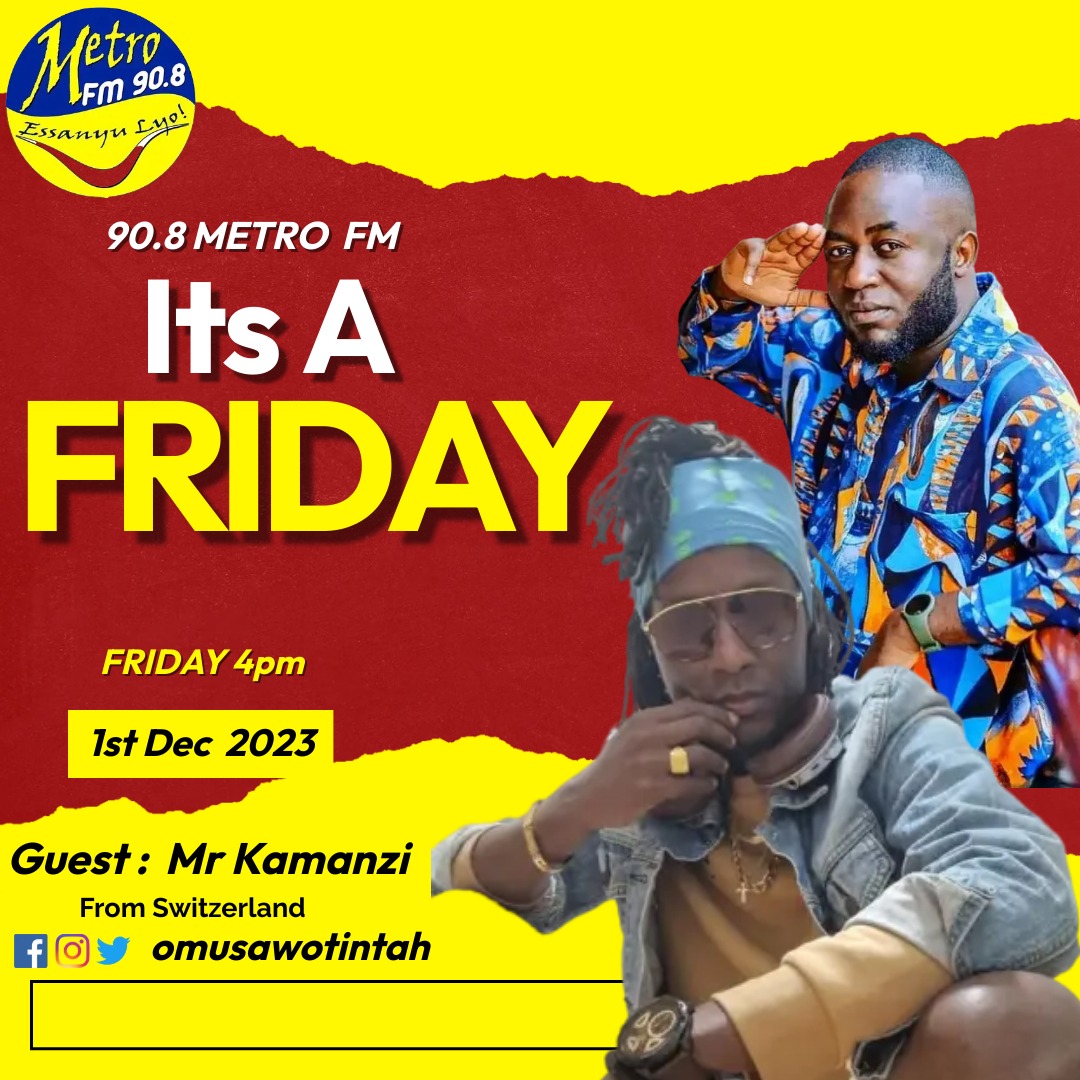 Metro FM 90.8's celebrated radio presenter and media activist, Omusawo Tintah, is gearing up to host the sensational Switzerland-based singer, Mr. Kamanzi, this Friday on his renowned radio show, Free Style Friday, running from 4 pm to 7 pm.
Omusawo Tintah's Free Style Friday has become a staple for music enthusiasts, featuring top-notch music and hosting internationally acclaimed artists. The show's popularity has soared, making it one of Uganda's most loved and trending radio programs.
Mr. Kamanzi, who is set to be the special guest on this week's episode, brings a wealth of musical talent and a captivating story to share. His journey in the world of music began at the age of 12, fueled by a deep passion for the art form. One of his childhood dreams was to perform on the grand stage, a dream that materialized in 1995 and marked the commencement of his music career.
Known for his distinctive vocal style, often referred to as "the husky voice of Africa," Mr. Kamanzi migrated to Switzerland a few years later. In 2008, he had the privilege of sharing the stage with T.o.k and Sean Paul in Dar es Salaam, Tanzania, a significant milestone in his musical journey.
With two published albums, namely "Unite" and "Today and Tomorrow," Mr. Kamanzi has made waves in the music industry. His track "Show Dem the Sign" received extensive airplay on local radio stations, solidifying his position as a notable artist. His performances have graced numerous stages across Africa and Europe, showcasing his versatility in musical genres, including Reggae, Afrobeat, Dancehall, and Pop Dancehall.
Beyond his musical accomplishments, Mr. Kamanzi's work with the Reggaenerators since 2021 has added a collaborative dimension to his career. His music carries a powerful message of upliftment, education, peace, and love, aligning with his personal motto: "Anywhere mi deh mi spread love."
As Free Style Friday prepares to host this illustrious artist, fans can anticipate an engaging and soulful session, blending Omusawo Tintah's charismatic hosting with the melodious tunes and inspiring story of Mr. Kamanzi. Tune in to Metro FM 90.8 this Friday for a musical experience that transcends borders and embraces the universal language of love through music.