Bundesliga Champions Bayern Munich Eye January Move for Manchester City's Kalvin Phillips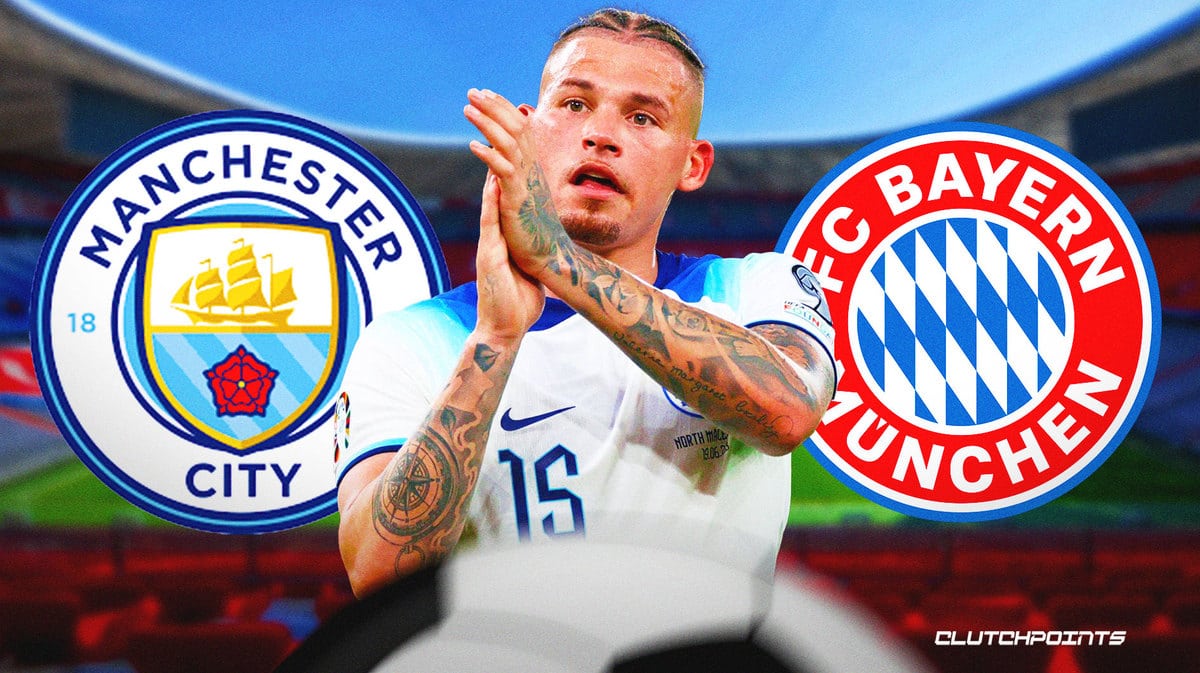 According to The Sun, Bayern Munich is exploring the possibility of providing England international midfielder Kalvin Phillips with an "unexpected escape route" from Manchester City in the upcoming winter transfer window.
Phillips joined Manchester City from Leeds United last summer in a £42 million transfer deal. However, he has struggled to secure a regular spot in the first team, accumulating just 26 appearances and less than 760 minutes of playing time over the past 15 months.
Despite facing difficulties breaking into the first-team lineup and receiving the approval from Pep Guardiola to seek a new club, Phillips opted to stay at Manchester City last summer, expressing his determination to fight for his place.
Nonetheless, his playing time has remained extremely limited, with the 27-year-old midfielder featuring for only 70 minutes in the current Premier League season, largely due to a three-match ban handed to Rodri following a red card earlier in the campaign.
Phillips's only starting opportunity this season came in the Carabao Cup, where he delivered a below-par performance and even received a yellow card as Manchester City were eliminated in the third round by Newcastle United.
With the arrivals of Matheus Nunes and Mateo Kovacic to strengthen the midfield department in the summer, Phillips is likely to remain on the fringes of the squad while Guardiola prioritizes 18-year-old right-back Rico Lewis in the midfield pecking order.
Clearly, Phillips is not part of Guardiola's immediate plans. Considering the upcoming 2024 European Championships, a January transfer appears increasingly probable. Despite his lack of playing time, numerous European teams have expressed interest in his services, with Bayern Munich now showing keen interest in securing his signature.
Bayern Munich manager Thomas Tuchel is in search of a new defensive midfielder. The club came close to signing Portuguese defensive midfielder Joao Palhinha, but the potential deal fell through during the final hours of the summer transfer window in Germany.
Palhinha was in Munich, awaiting the green light from Fulham, but ultimately had to return to Craven Cottage. Despite recently signing a new long-term contract with Fulham, Palhinha has expressed his desire to revive the move to Bayern in January.
However, Bayern Munich appears to be exploring alternative options in the midfield, including a potential move for Borussia Monchengladbach midfielder Manu Kone. Additionally, Aurelien Tchouameni has emerged as a target for the Bavarian club. Bayern may initially consider a loan move for Phillips, which would provide a more cost-effective alternative to a £50 million transfer in the middle of the season to secure Palhinha's services from Fulham.
Renowned Radio DJ "Omusawo Tintah" Jets In Tanzania For Royal Roots Reggae Festival – The Hoima Post –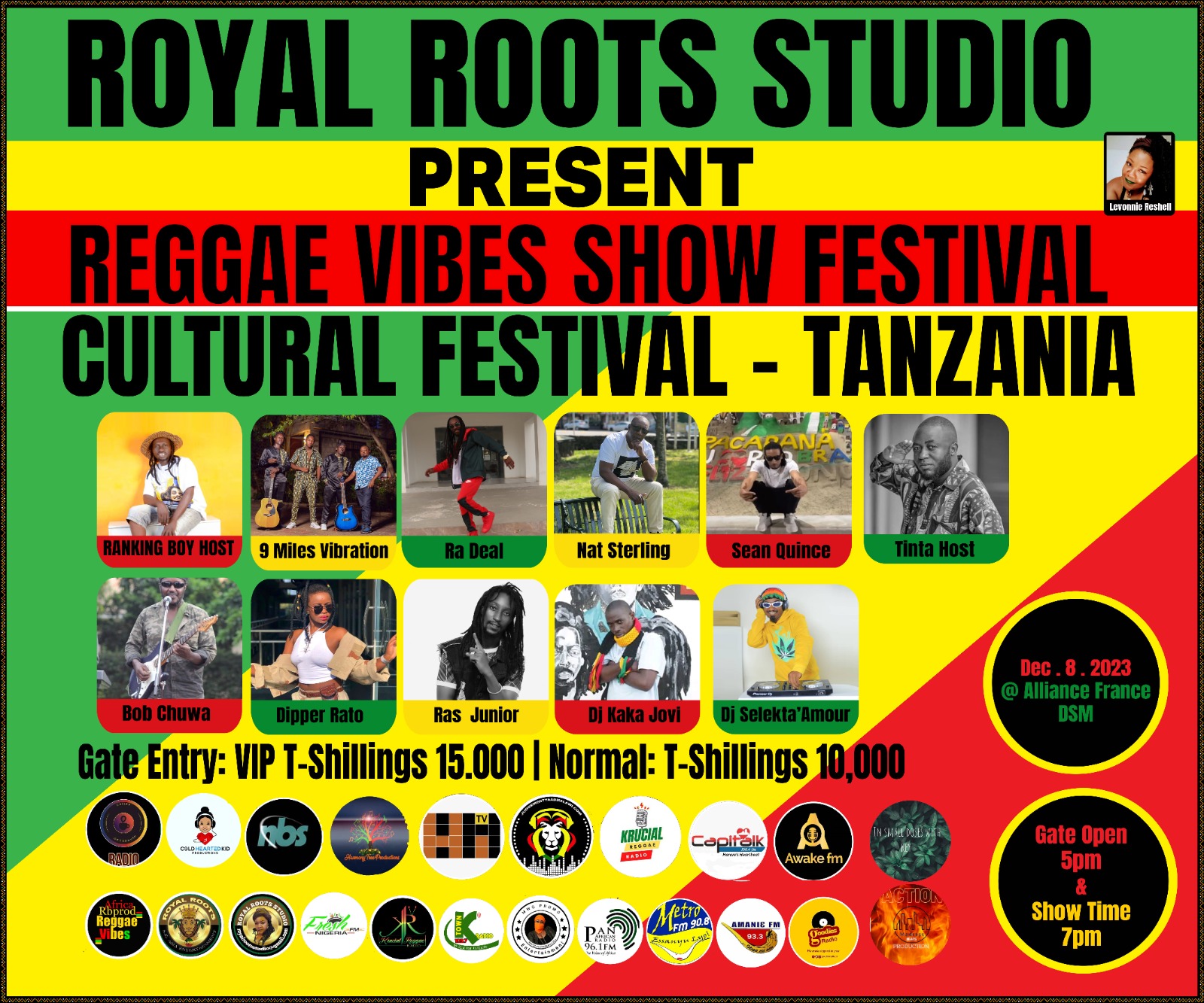 Dar es Salaam, Tanzania – In an exciting turn of events, the acclaimed radio DJ, Male Deogratius, popularly known as Omusawo Tintah, touched down in Tanzania on Thursday morning, gearing up for a momentous occasion—the Royal Roots Reggae Festival. The event promises to be a celebration of reggae culture, uniting fans from across the globe for a night of rhythmic beats and positive vibes.
Omusawo Tintah, a well-known figure in the music scene, is set to co-host the festival alongside Tanzanian sensation Ranking Boy. The dynamic duo aims to create an unforgettable experience for reggae enthusiasts, showcasing the rich heritage of roots reggae.
The Royal Roots Reggae Festival, scheduled to take place at Alliance Francaise Tanzania, has generated immense anticipation. The venue, known for its cultural significance, will provide an intimate setting for music lovers to immerse themselves in the sounds of reggae.
Halle Bailey Addresses Pregnancy Rumors and Expresses Gratitude to Real Supporters
International Flair: Jamaican Sensation Radeal to Headline Alongside Bob Chuwa, Dipper Rato, and Sean Quince
The festival's lineup boasts an impressive array of international artists, including the legendary Jamaican performer Radeal. Hailing from the reggae capital, Jamaica, Radeal is expected to bring his signature style and infectious energy to the Tanzanian stage.
Taylor Swift Opens Up About Romance with Travis Kelce in TIME Person of the Year Interview
Joining Radeal are other notable artists such as Bob Chuw, Dipper Rato, and Sean Quince, each contributing their unique talents to the festival. The diverse lineup ensures a fusion of reggae sub-genres, promising an eclectic and vibrant musical experience for attendees.
Paris Jackson Navigates TMZ Interview with Diplomacy: Refuses to Comment on Offset's Tattoo Tribute
Cultural Fusion at Alliance Francaise Tanzania
Alliance Francaise Tanzania, a hub for cultural exchange, is the ideal venue for the Royal Roots Reggae Festival. With its commitment to promoting the arts, the venue sets the stage for a night of unity and celebration. Attendees can expect a fusion of reggae rhythms and Tanzanian hospitality, creating an atmosphere that transcends borders.
As Omusawo Tintah and Ranking Boy prepare to take center stage, the Royal Roots Reggae Festival holds the promise of being a landmark event in Tanzania's cultural calendar. With international and local talents converging in a celebration of reggae's roots, the festival is set to leave a lasting impact on the hearts of music enthusiasts.
Ticket Information and Event Details
Tickets for the Royal Roots Reggae Festival are now available for purchase online and at select outlets. The festival will kick off at 7:00 PM on 8th dec , promising a night filled with pulsating beats and positive vibrations. Don't miss the chance to be part of this reggae extravaganza—get your tickets and join Omusawo Tintah  for a night to remember!