Consequence Recalls Working with YNW Melly on "Overdose" Amid Legal Battle
Consequence recently shared his unique experience collaborating with YNW Melly on the song "Overdose," featured on Cons' latest project.
In an interview with XXL published on Friday (October 13), the Queens rapper reminisced about how he managed to bring the embattled Florida rapper into the studio and tap into his energy. The studio session didn't start off smoothly as one of the other rappers in the room wasn't familiar with Consequence.
Consequence shared his feelings, stating, "I got a little offended by that. I decided to step into another room to avoid escalating the situation. In that room, I started working on 'Overdose,' and Melly had just arrived. He brought along a bunch of girls and a lot of people, like a tour bus filled with them. Coincidentally, this was around the same time as his ongoing case."
He continued, "He was very supportive, saying, 'I got you, OG,' and he wrote his part. He showed me nothing but respect. It's strange that it was around the following week when his legal issues began to heat up, and I believe this may be one of his last features."
The "case" in question is YNW Melly's double murder retrial, originally set to commence on October 9. The retrial became necessary after the jury failed to reach a unanimous verdict in the previous trial held in July.
The 24-year-old rapper is facing charges related to the murder of his friends YNW Sakchaser (real name Anthony Williams) and YNW Juvy (real name Christopher Thomas Jr.) in October 2018. It's alleged that he staged the crime scene to resemble a drive-by shooting.
In the most recent development, Judge John Murphy ruled that State Attorney Harold Pryor and two key deputies could not be compelled to testify. Consequently, YNW Melly's legal team did not secure a complete dismissal of the case. However, there was a partial victory as Assistant State Attorney Kristine Bradley, added to the defense's witness list, was removed as the lead prosecutor.
According to Florida law, jury selection must begin by the end of the next week.
Omusawo Tintah To Host Renowned Swiss Artist Mr. Kamanzi on Metro fm 90.8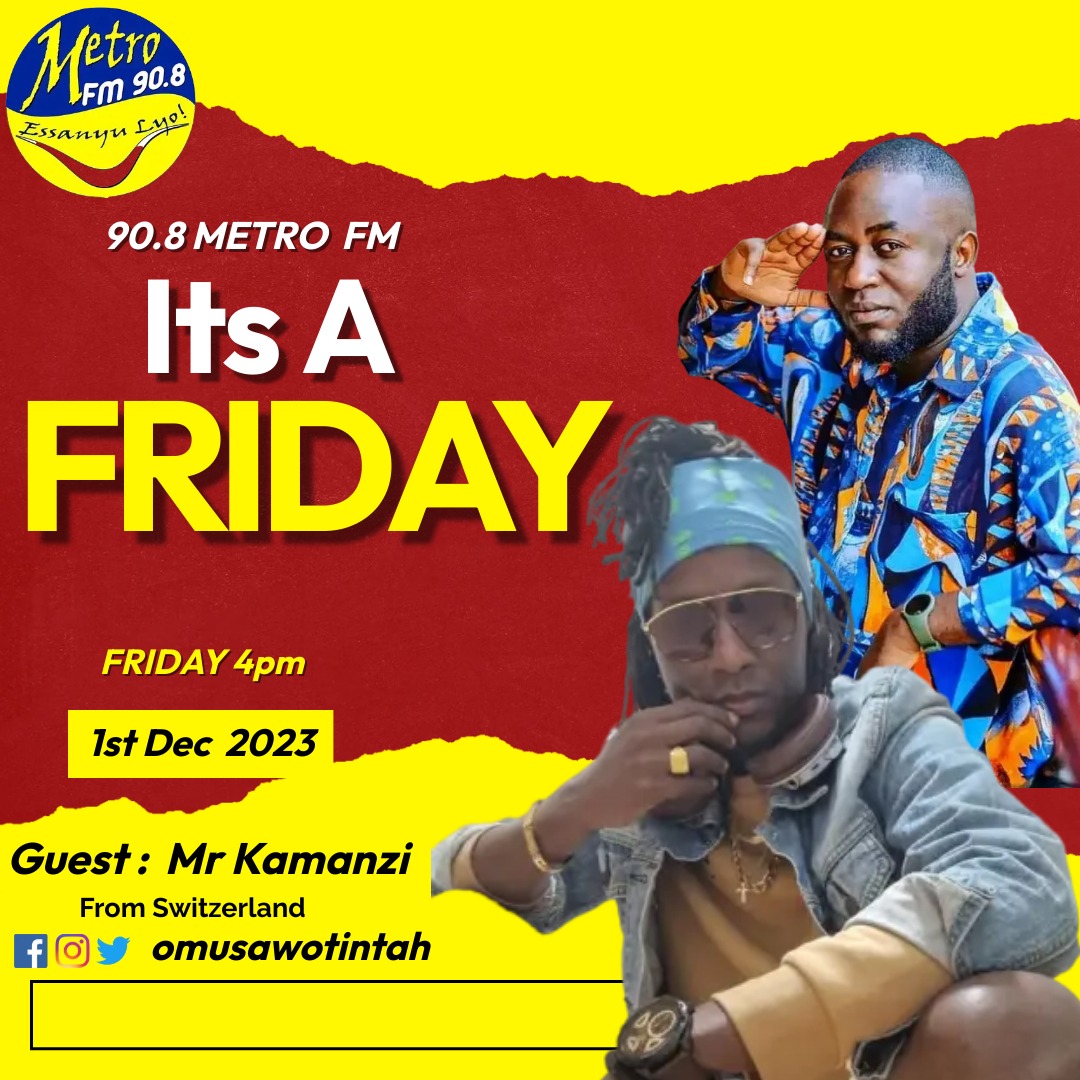 Metro FM 90.8's celebrated radio presenter and media activist, Omusawo Tintah, is gearing up to host the sensational Switzerland-based singer, Mr. Kamanzi, this Friday on his renowned radio show, Free Style Friday, running from 4 pm to 7 pm.
Omusawo Tintah's Free Style Friday has become a staple for music enthusiasts, featuring top-notch music and hosting internationally acclaimed artists. The show's popularity has soared, making it one of Uganda's most loved and trending radio programs.
Mr. Kamanzi, who is set to be the special guest on this week's episode, brings a wealth of musical talent and a captivating story to share. His journey in the world of music began at the age of 12, fueled by a deep passion for the art form. One of his childhood dreams was to perform on the grand stage, a dream that materialized in 1995 and marked the commencement of his music career.
Known for his distinctive vocal style, often referred to as "the husky voice of Africa," Mr. Kamanzi migrated to Switzerland a few years later. In 2008, he had the privilege of sharing the stage with T.o.k and Sean Paul in Dar es Salaam, Tanzania, a significant milestone in his musical journey.
With two published albums, namely "Unite" and "Today and Tomorrow," Mr. Kamanzi has made waves in the music industry. His track "Show Dem the Sign" received extensive airplay on local radio stations, solidifying his position as a notable artist. His performances have graced numerous stages across Africa and Europe, showcasing his versatility in musical genres, including Reggae, Afrobeat, Dancehall, and Pop Dancehall.
Beyond his musical accomplishments, Mr. Kamanzi's work with the Reggaenerators since 2021 has added a collaborative dimension to his career. His music carries a powerful message of upliftment, education, peace, and love, aligning with his personal motto: "Anywhere mi deh mi spread love."
As Free Style Friday prepares to host this illustrious artist, fans can anticipate an engaging and soulful session, blending Omusawo Tintah's charismatic hosting with the melodious tunes and inspiring story of Mr. Kamanzi. Tune in to Metro FM 90.8 this Friday for a musical experience that transcends borders and embraces the universal language of love through music.