Doubling Down: DJ Vlad Stands by Critique of Drake and DJ Khaled's Silence on Middle East Crisis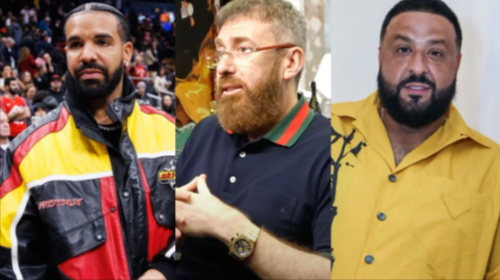 Prominent media figure DJ Vlad has reiterated his stance regarding the apparent lack of response from Drake and DJ Khaled regarding the Middle East crisis. In a recent appearance on The Breakfast Club alongside co-hosts Charlamagne Tha God and DJ Envy, he expressed his continued concern about what he termed the "radio silence" from the two artists.
Commenting on the situation in the Middle East, DJ Vlad stated, "You sort of see what's been happening when you look at the Gaza-Israel situation. It's horrific. And I put out a statement about that myself. I said, you know, that I feel sorry for all the citizens from Israel and Palestine that are caught up in what their leaders are choosing to do."
He further elaborated, "It's a serious topic. And when I sat back and looked at it, I was like, 'Drake is the most famous Jewish person on Earth' … and Khaled is the most famous Palestinian in the world. But neither one of them has said anything about this at all."
Drake and DJ Khaled's conspicuous silence on the matter became the focal point of his concern. DJ Vlad remarked, "Drake is doing this whole thing where he's literally writing paragraphs about Joe Budden because his feelings were hurt about an album review. So it's not like they don't have time. This sh*t runs deep."
The Israel-Palestine conflict flared up on October 7, with Israel declaring war on the Palestinian militant group Hamas following a major attack. Subsequent Israeli airstrikes on Gaza resulted in casualties. While many individuals are using social media to voice their thoughts on the situation, both Drake and DJ Khaled have remained silent.
On Tuesday, DJ Vlad took to Twitter to express his disappointment, stating that Drake, as the most famous Jewish person globally, and DJ Khaled, the most famous Palestinian figure worldwide, should share their opinions.
He noted, "Has anyone noticed that the most famous Jewish person on Earth, Drake, and the most famous Palestinian person on Earth, DJ Khaled, haven't said a single thing about the Gaza-Israel conflict? It's not like Drake is too busy. He's been writing paragraphs about Joe Budden hurting his feelings about his new album. DJ Khaled has been working overtime promoting his new Jordan sneakers. But both of them have been silent on this topic. Why is that?"
Continuing his critique, DJ Vlad suggested that the artists might be cautious of potentially alienating segments of their fan base to maintain their relevance. He questioned whether Drake might be concerned that Palestinian fans may choose not to stream his music, affecting his chart positions. Similarly, he speculated that DJ Khaled might worry about sales of his Jordan sneakers if Jewish consumers decided not to buy them.
DJ Vlad concluded by highlighting what he perceives as a difference between contemporary artists and legendary figures like 2Pac. In his view, 2Pac would have been the first to speak out about an issue as significant as the Middle East crisis due to its personal significance to him.
Omusawo Tintah To Host Renowned Swiss Artist Mr. Kamanzi on Metro fm 90.8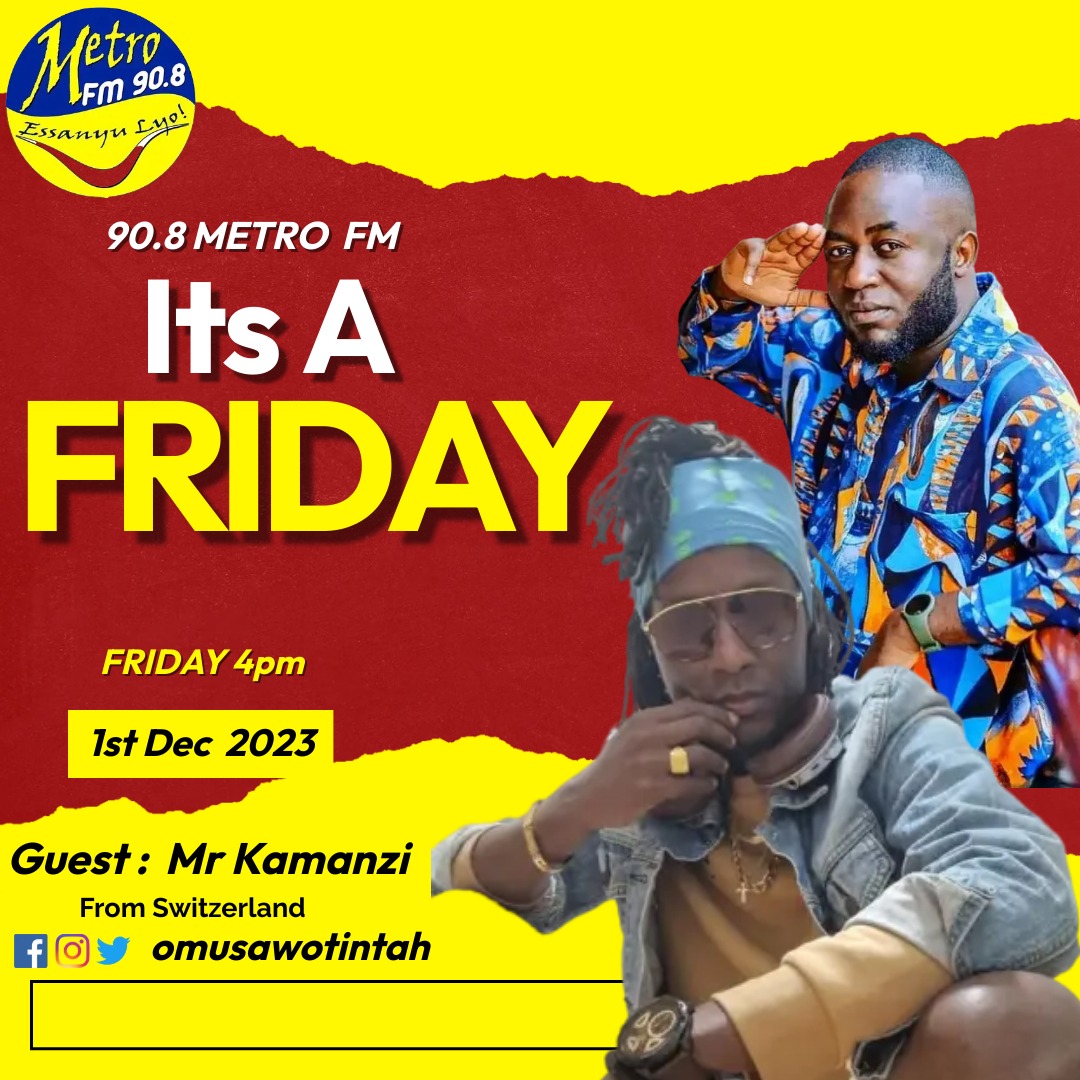 Metro FM 90.8's celebrated radio presenter and media activist, Omusawo Tintah, is gearing up to host the sensational Switzerland-based singer, Mr. Kamanzi, this Friday on his renowned radio show, Free Style Friday, running from 4 pm to 7 pm.
Omusawo Tintah's Free Style Friday has become a staple for music enthusiasts, featuring top-notch music and hosting internationally acclaimed artists. The show's popularity has soared, making it one of Uganda's most loved and trending radio programs.
Mr. Kamanzi, who is set to be the special guest on this week's episode, brings a wealth of musical talent and a captivating story to share. His journey in the world of music began at the age of 12, fueled by a deep passion for the art form. One of his childhood dreams was to perform on the grand stage, a dream that materialized in 1995 and marked the commencement of his music career.
Known for his distinctive vocal style, often referred to as "the husky voice of Africa," Mr. Kamanzi migrated to Switzerland a few years later. In 2008, he had the privilege of sharing the stage with T.o.k and Sean Paul in Dar es Salaam, Tanzania, a significant milestone in his musical journey.
With two published albums, namely "Unite" and "Today and Tomorrow," Mr. Kamanzi has made waves in the music industry. His track "Show Dem the Sign" received extensive airplay on local radio stations, solidifying his position as a notable artist. His performances have graced numerous stages across Africa and Europe, showcasing his versatility in musical genres, including Reggae, Afrobeat, Dancehall, and Pop Dancehall.
Beyond his musical accomplishments, Mr. Kamanzi's work with the Reggaenerators since 2021 has added a collaborative dimension to his career. His music carries a powerful message of upliftment, education, peace, and love, aligning with his personal motto: "Anywhere mi deh mi spread love."
As Free Style Friday prepares to host this illustrious artist, fans can anticipate an engaging and soulful session, blending Omusawo Tintah's charismatic hosting with the melodious tunes and inspiring story of Mr. Kamanzi. Tune in to Metro FM 90.8 this Friday for a musical experience that transcends borders and embraces the universal language of love through music.