Freeway Rick Ross Voices Concerns Over Tory Lanez's Canadian Citizenship While Incarcerated in the U.S.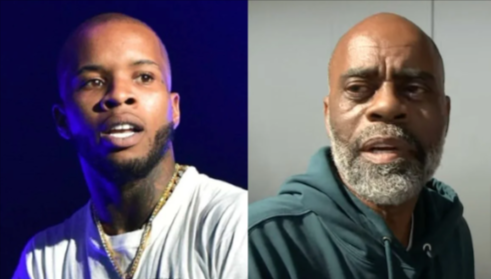 Tory Lanez is currently serving a 10-year prison sentence in the United States, and former drug lord Freeway Rick Ross has expressed concerns about the challenges that his Canadian citizenship might pose during his incarceration.
On Saturday, TMZ briefly interviewed Ross about the singer and rapper's conviction and the potential implications of his status as a foreign national. At 31 years old, Lanez hails from Canada.
Ross began by acknowledging the unique situation, stating, "Being a foreigner and all, you know, it's definitely going to be a bit different for him. Not having a specific group he associates with could potentially lead to some issues. You know, for me, I didn't align with a particular gang, but the Hoovers always felt like they had to protect me while I was incarcerated."
He went on to explain, "His background could be his biggest challenge because fellow inmates might assume he's wealthy, and they may also point out that he's from another country. It could be a rough experience for him."
Discussing Lanez's placement in North Kern State Prison, Ross added, "Being in a state facility — the state can be tough. While the federal system is no walk in the park, the state is even tougher due to the diverse mix of inmates. In state facilities, you encounter individuals convicted of robbery, sexual assault, and similar offenses. It's a different environment in state prisons, but I hope Tory will manage well."
He added later, "If you form a group while inside, you become responsible for that group, and you have to look out for them. If they get into any trouble, you're drawn into it as well, so there are certainly some challenges. I genuinely hope he can navigate everything for his own well-being."
Last month, Lanez began serving his prison sentence, marking the conclusion of the legal case related to the Megan Thee Stallion shooting incident. In August, Judge David Herriford sentenced him to 10 years, which is three years less than the prosecution had sought. Although Lanez faced a maximum of 22 years and eight months, he is still subject to deportation to Canada upon his release from prison.
Omusawo Tintah To Host Renowned Swiss Artist Mr. Kamanzi on Metro fm 90.8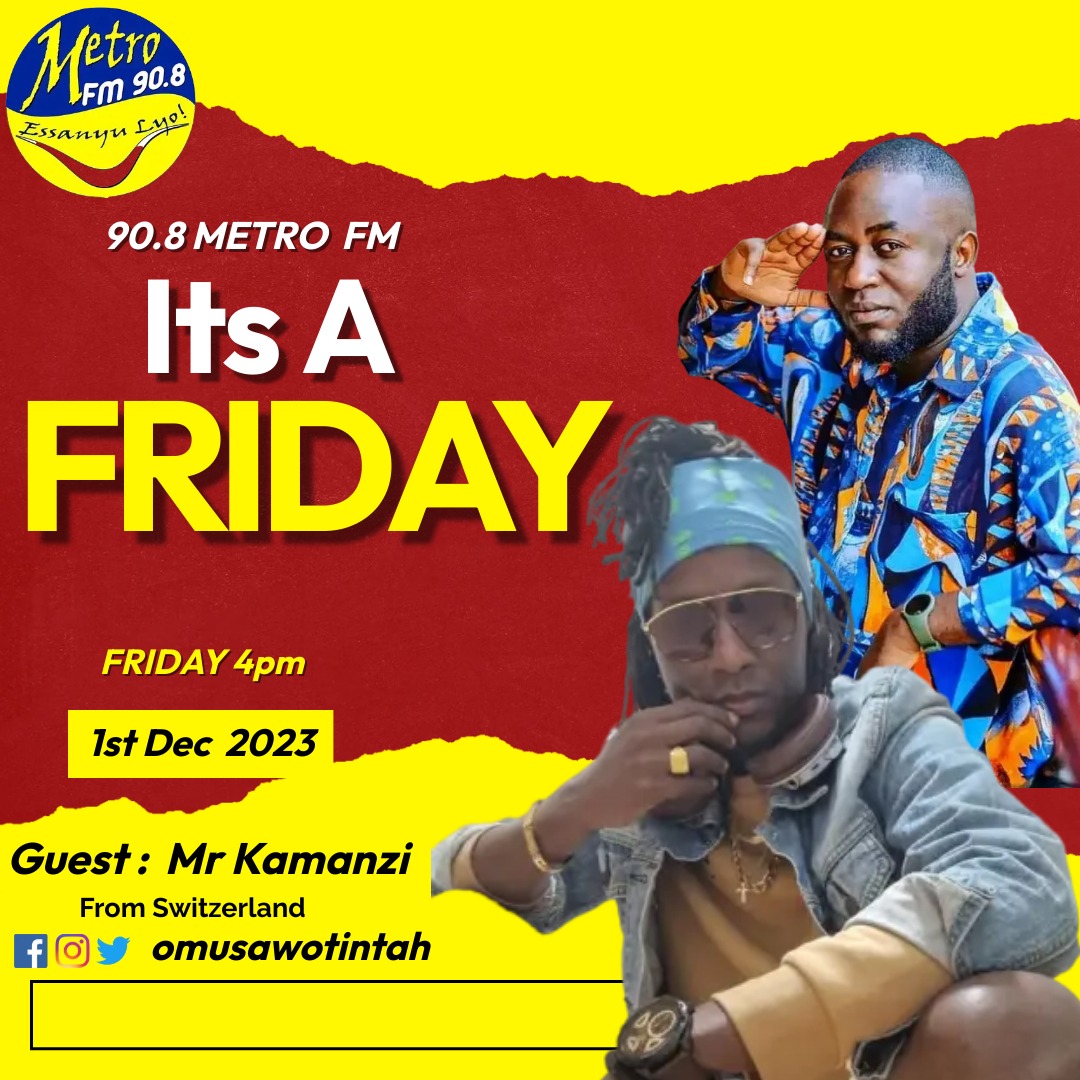 Metro FM 90.8's celebrated radio presenter and media activist, Omusawo Tintah, is gearing up to host the sensational Switzerland-based singer, Mr. Kamanzi, this Friday on his renowned radio show, Free Style Friday, running from 4 pm to 7 pm.
Omusawo Tintah's Free Style Friday has become a staple for music enthusiasts, featuring top-notch music and hosting internationally acclaimed artists. The show's popularity has soared, making it one of Uganda's most loved and trending radio programs.
Mr. Kamanzi, who is set to be the special guest on this week's episode, brings a wealth of musical talent and a captivating story to share. His journey in the world of music began at the age of 12, fueled by a deep passion for the art form. One of his childhood dreams was to perform on the grand stage, a dream that materialized in 1995 and marked the commencement of his music career.
Known for his distinctive vocal style, often referred to as "the husky voice of Africa," Mr. Kamanzi migrated to Switzerland a few years later. In 2008, he had the privilege of sharing the stage with T.o.k and Sean Paul in Dar es Salaam, Tanzania, a significant milestone in his musical journey.
With two published albums, namely "Unite" and "Today and Tomorrow," Mr. Kamanzi has made waves in the music industry. His track "Show Dem the Sign" received extensive airplay on local radio stations, solidifying his position as a notable artist. His performances have graced numerous stages across Africa and Europe, showcasing his versatility in musical genres, including Reggae, Afrobeat, Dancehall, and Pop Dancehall.
Beyond his musical accomplishments, Mr. Kamanzi's work with the Reggaenerators since 2021 has added a collaborative dimension to his career. His music carries a powerful message of upliftment, education, peace, and love, aligning with his personal motto: "Anywhere mi deh mi spread love."
As Free Style Friday prepares to host this illustrious artist, fans can anticipate an engaging and soulful session, blending Omusawo Tintah's charismatic hosting with the melodious tunes and inspiring story of Mr. Kamanzi. Tune in to Metro FM 90.8 this Friday for a musical experience that transcends borders and embraces the universal language of love through music.