Green Primary School : Suspected Food Poisoning Claims Two Lives at Mukono School
Mukono District witnessed a tragic incident as the police confirmed at least two fatalities from suspected food poisoning at The Green Primary School. The unfortunate incident occurred on Thursday, claiming the lives of 10-year-old P1 student Victor Bongole and 13-year-old P7 candidate Andrew Kakumba.
Preliminary investigations revealed that a teacher at the school, which encompasses both primary and nursery sections, had brought home-cooked food for her three children in the boarding section on October 11. The meal consisted of chicken, sweet potatoes, and rice, according to Patrick Oyango, a spokesperson for the Kampala Metropolitan Police.
The police further explained that Nagujja, the teacher, served her children food, which they later shared with their friends (other learners). However, on Wednesday night, the students who had consumed the food began experiencing symptoms such as nausea, diarrhea, headaches, and vertigo.
Approximately 21 students in total had partaken in the mentioned meal while attending the Makukuba Village, Nakifuma-Naggalama Town Council school. Afflicted students were promptly taken to St. Francis Hospital and other nearby medical facilities.
Nagujja, along with two students, Catherine Nanyonjo and Leticia Nakasi, were admitted to the Kayunga Regional Referral Hospital. A postmortem examination was carried out on the remains of the two students, Kakumba and Bongole, at Mulago in Kampala City's city mortuary.
Dr. Julius Musinguzi of St. Francis Hospital Naggalama reported that the clinic received various patients, including some with moderate diarrhea. He stated that there were five patients under inpatient care and six receiving outpatient care, in addition to eight patients in regular treatment.
David Ssefuma, the school's director, emphasized that the institution was not responsible for preparing the food linked to the tragic incident. He called on the police to conduct a thorough investigation to ascertain the facts surrounding the case.
Police Officer Wounded in Shootout as Stolen Vehicle from Kenya Intercepted in Lira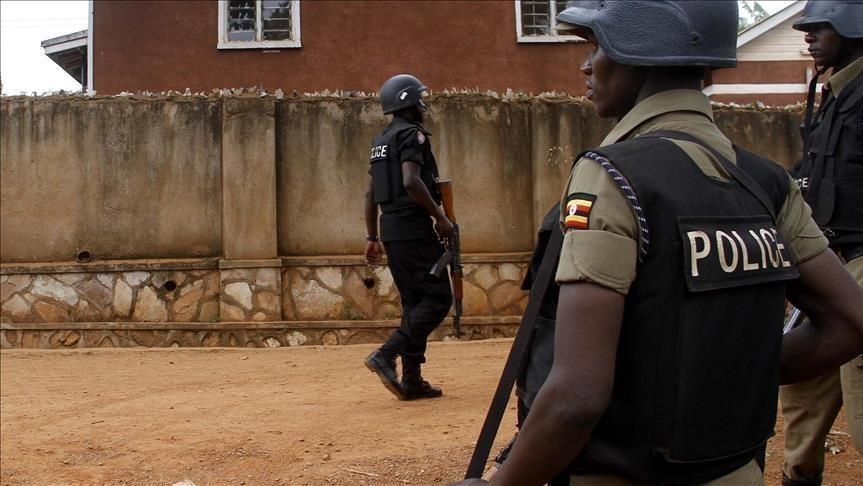 In a dramatic incident, a police officer from Lira Central Police Station sustained a gunshot wound in the stomach during a confrontation when law enforcement intercepted a Toyota Land Cruiser with registration number KDH 790K, suspected to be stolen from Kenya.
The altercation resulted in injuries to Tony Ebong and three others, identified as George Otyato from Awendo in Migori County, Kenya, Hussein Akako from Tororo-Malaba, and Paul Omara from Oyugisi Homa Bay County, Kenya.
The apprehended vehicle is currently impounded at Lira Central Police Station, and efforts are underway to locate a suspect who is believed to have escaped during the incident.
All injured individuals are receiving medical attention at Lira Regional Referral Hospital. The nature of their involvement in the alleged raid remains unclear.
A combined team of regular police and Flying Squad operatives established a checkpoint at Adwali cell, Boroboro ward, in Lira City East Division after receiving information about a suspected stolen vehicle from Kenya. The case was documented under Reference Number OB 24/9/11/2023 at Karuri Police Station, indicating that the vehicle was being driven into Uganda through the Busia border.
According to reports, the suspects attempted to mislead authorities by changing the vehicle's number plates to UBE 665K while in Dokolo district.
Patrick Jimmy Okema, the North Kyoga Police Spokesperson, confirmed that the vehicle's movements through Tororo, Mbale, Soroti, and Lira were tracked using a monitoring system. The ongoing investigation aims to unravel the circumstances surrounding the stolen vehicle and the individuals involved in the incident.