Lil Pump Expresses Support for Donald Trump in 2024 Election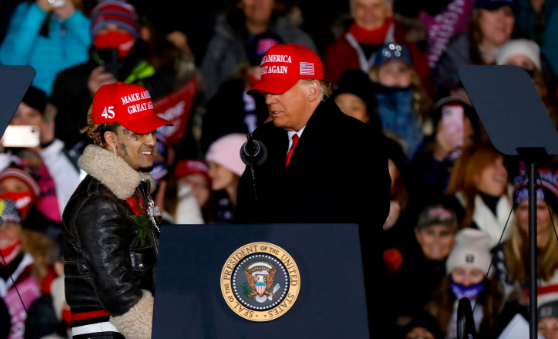 Florida rapper Lil Pump has reaffirmed his support for former President Donald Trump and his desire to see Trump run in the 2024 presidential election. He took to his Instagram Story to voice his allegiance to Trump and criticize President Joe Biden.
"I remember when everybody was mad at me three years ago because I was rocking with Trump," Lil Pump said. "Now look at all you [expletive] that [expletive] switched up. You guys were all riding Joe Biden's [expletive] but now everybody's like, 'We want Trump back!' Well, it's your [expletive] fault you voted for him, you [expletive]. Listen, we need Donald Trump back in office. [Expletive] Joe Biden. [Expletive] all that weird-[expletive] [expletive] he's doing. We need Trump back in office. Trump 2024, [expletive]!"
Despite publicly supporting Donald Trump during the 2020 presidential campaign, Lil Pump did not cast a vote in the election, and it was later revealed he wasn't even registered to vote that year. While campaigning for Trump, he claimed he would leave the United States if Joe Biden won the election and appeared at a Trump campaign rally in Michigan, where Trump referred to him as "Lil Pimp" instead of his actual rap name.
Lil Pump posted messages on Twitter defending Trump and expressing confidence in his re-election.
In other news, Lil Pump recently sold his Miami Beach house to NFL star Aaron Jones for $7 million. The 5,165-square-foot residence features five bedrooms, seven bathrooms, a pool, spa, deck, boat dock, LED exterior lighting, and a third-floor terrace. Lil Pump originally purchased the Florida home for $4.65 million in 2019 and listed it for sale at $8.7 million in February.
Omusawo Tintah To Host Renowned Swiss Artist Mr. Kamanzi on Metro fm 90.8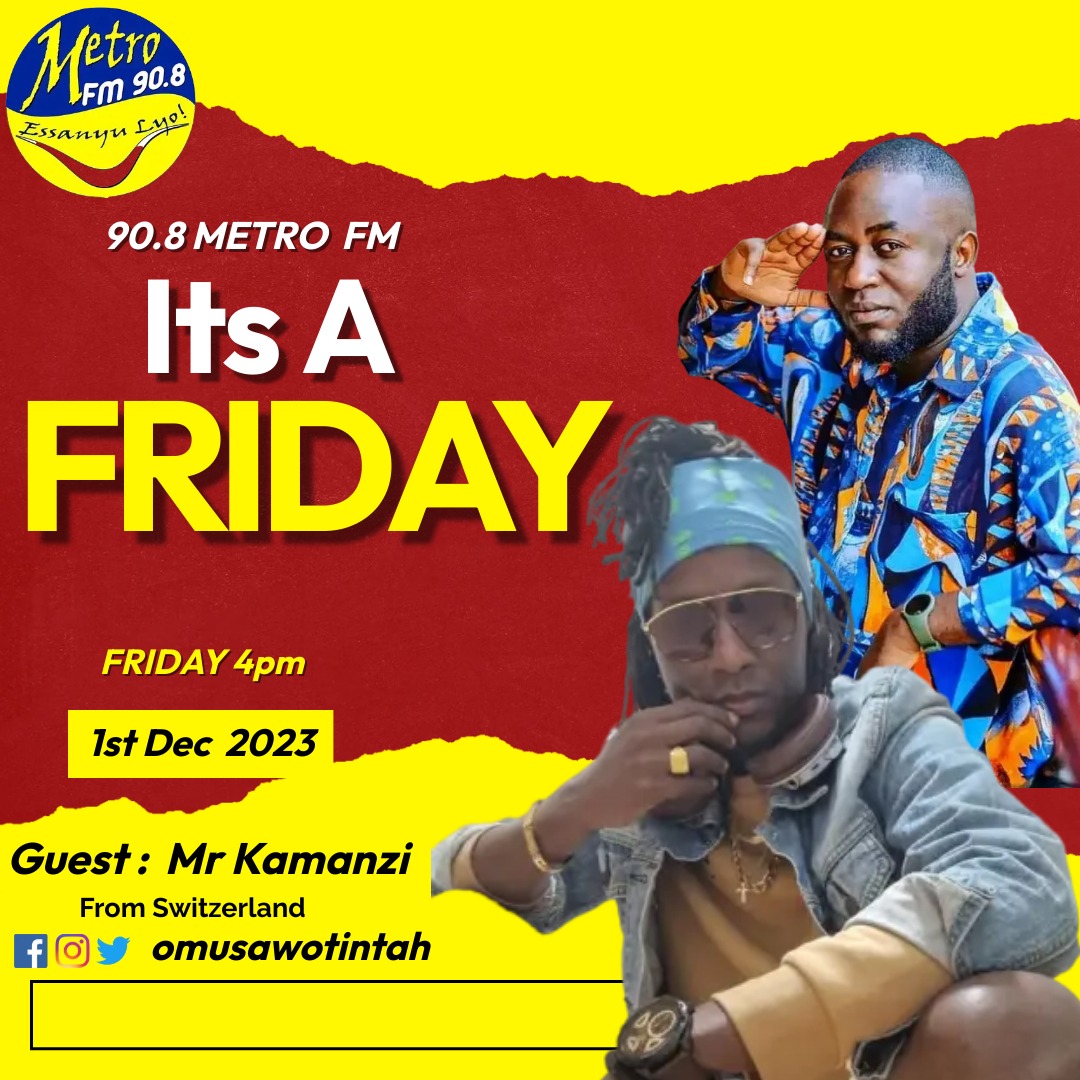 Metro FM 90.8's celebrated radio presenter and media activist, Omusawo Tintah, is gearing up to host the sensational Switzerland-based singer, Mr. Kamanzi, this Friday on his renowned radio show, Free Style Friday, running from 4 pm to 7 pm.
Omusawo Tintah's Free Style Friday has become a staple for music enthusiasts, featuring top-notch music and hosting internationally acclaimed artists. The show's popularity has soared, making it one of Uganda's most loved and trending radio programs.
Mr. Kamanzi, who is set to be the special guest on this week's episode, brings a wealth of musical talent and a captivating story to share. His journey in the world of music began at the age of 12, fueled by a deep passion for the art form. One of his childhood dreams was to perform on the grand stage, a dream that materialized in 1995 and marked the commencement of his music career.
Known for his distinctive vocal style, often referred to as "the husky voice of Africa," Mr. Kamanzi migrated to Switzerland a few years later. In 2008, he had the privilege of sharing the stage with T.o.k and Sean Paul in Dar es Salaam, Tanzania, a significant milestone in his musical journey.
With two published albums, namely "Unite" and "Today and Tomorrow," Mr. Kamanzi has made waves in the music industry. His track "Show Dem the Sign" received extensive airplay on local radio stations, solidifying his position as a notable artist. His performances have graced numerous stages across Africa and Europe, showcasing his versatility in musical genres, including Reggae, Afrobeat, Dancehall, and Pop Dancehall.
Beyond his musical accomplishments, Mr. Kamanzi's work with the Reggaenerators since 2021 has added a collaborative dimension to his career. His music carries a powerful message of upliftment, education, peace, and love, aligning with his personal motto: "Anywhere mi deh mi spread love."
As Free Style Friday prepares to host this illustrious artist, fans can anticipate an engaging and soulful session, blending Omusawo Tintah's charismatic hosting with the melodious tunes and inspiring story of Mr. Kamanzi. Tune in to Metro FM 90.8 this Friday for a musical experience that transcends borders and embraces the universal language of love through music.