Newcastle United's Response to Sandro Tonali's Legal Issues
According to Corriere della Sera via Sport Witness, Newcastle United may take action regarding Sandro Tonali if the 23-year-old summer signing is found guilty of illegal betting allegations. The Magpies could even go so far as to terminate his long-term contract if he receives a lengthy ban as a result of the verdict.
Yet another Italian scandal has emerged, involving key national team players in allegations of illegal betting. Sandro Tonali, Nicolo Fagioli, and Nicolo Zaniolo are the players at the center of the controversy, facing accusations of engaging in illegal betting activities.
The police at Italy's training camp questioned the mentioned players and seized the phones and tablets of several individuals, including Tonali. The 23-year-old midfielder joined Newcastle United just a few months ago.
Following this police involvement, the accused players left the Italian camp. Tonali sought legal advice from his lawyers in Milan. National team manager Luciano Spalletti defended the decision to let the players leave the camp and supported continuing the investigation.
Spalletti stated, "We will support them, but it's correct to let them leave our camp after speaking to the police." "If they have committed irregularities, it is absolutely right to proceed with the investigation."
Newcastle United's response to the midfielder's legal situation is now under scrutiny. If the authorities find Tonali guilty of the betting allegations, he could face a lengthy three-year ban from football.
The report suggests that Newcastle United could respond by punishing the 23-year-old summer signing. In the event of a guilty verdict, the Magpies might consider terminating his long-term contract at St James' Park or suspending his salary until he serves the mentioned ban.
However, the report also notes that the club may refrain from taking any action as they have made significant investments in the midfielder. Tonali came at a high cost, so the club might opt to wait for a definitive verdict.
Given recent reports about Newcastle's interest in Lucas Paqueta before Tonali, the club could once again find themselves in a similar situation with the Brazilian player. The West Ham star is also implicated in another betting-related breach allegation.
Regarding Tonali's case, it is still too early to fully understand the details. With the possibility of a three-year ban, the situation appears quite serious. If he is found guilty of the accusations, it could have a significant impact on his promising career, as well as on Zaniolo and Fagioli.
Blueface's Mom, Karlissa Saffold, Takes Aim At Jaidyn Alexis' Family In Fiery Social Media Rant – The Hoima Post –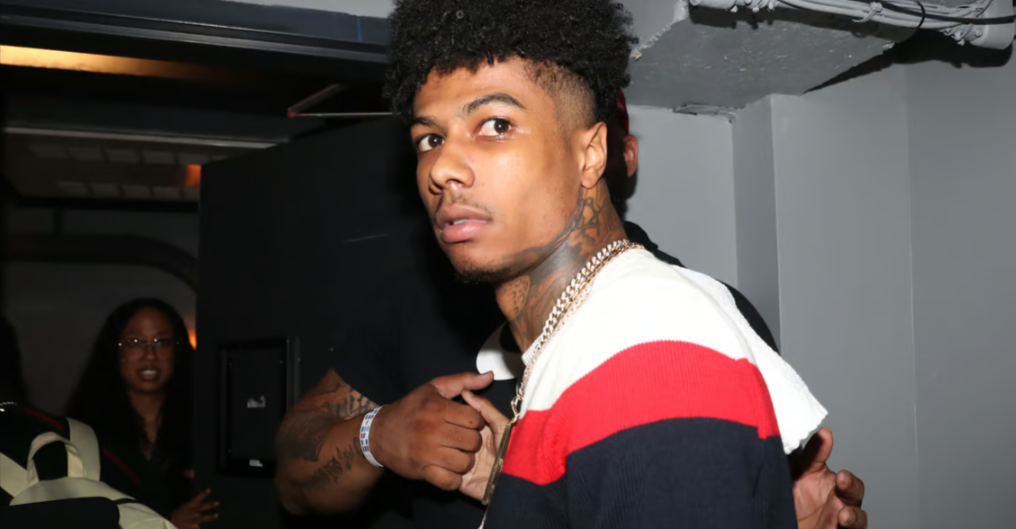 Jaidyn Alexis and Blueface's relationship has seen its fair share of ups and downs since high school, marked by numerous separations and reconciliations. Their connection goes beyond romance, as they share two children and are now bound by the 25-year-old rapper's recording contract with MILF Music and Columbia Records. However, recent social media activity from Blueface sparked interest when he removed all photos of him and Jaidyn from his Instagram.
Responding to the situation, Blueface's mom, Karlissa Saffold, took to social media to express her thoughts and directed her frustration at Jaidyn's mother in a heated rant. Recalling a past incident where she felt mistreated by Jaidyn's family, Saffold highlighted the challenges of being the one making sacrifices while facing financial struggles.
Amidst the emotional confrontation, Saffold called out Jaidyn's mother for not defending her daughter against online criticism. Although Saffold herself has engaged in negative comments about her future daughter-in-law in the past, she asserted that she has also defended Jaidyn when necessary. Expressing frustration, Saffold noted her efforts to reach out to Jaidyn's family, emphasizing the need for support and understanding between mothers.
While Saffold's message may not have been conciliatory, her protective instincts kicked in when she witnessed Tokyo Toni making controversial statements about Beyonce and Blue Ivy. Saffold promptly defended the 11-year-old, showcasing a change in her approach when it comes to standing up for others in the public eye. The complex dynamics surrounding Blueface, Jaidyn Alexis, and their families continue to captivate social media users, adding another layer to their ongoing saga. For more details, follow the link below.