Rapper 6ix9ine Reportedly Detained Amidst Tensions in the Dominican Republic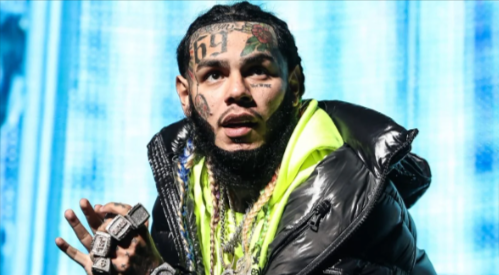 Rapper 6ix9ine, whose real name is Daniel Hernandez, has once again found himself in a precarious situation as reports suggest he was detained due to escalating tensions in the Dominican Republic.
On Friday, two video clips circulated online, purportedly showing the controversial rapper and his entourage arriving at a producer's residence in the Dominican Republic before hastily departing a few minutes later.
Although the reported altercation was not captured on camera, the colorful-haired artist was later taken into custody by authorities following allegations that he assaulted two individuals in connection with a contentious incident involving his girlfriend.
Felix Portes, a criminal lawyer in the Dominican Republic, posted on social media that the artist, known for the song "MALA," was attempting to board a private jet to leave the country when authorities intercepted the plane and issued an arrest warrant against 6ix9ine for charges related to assault and threats.
However, Portes later updated his post to state that 6ix9ine was placed on a "MIGRATION ALERT" with an unknown whereabouts. As of now, it remains unclear whether the rapper was officially arrested.
Earlier this summer, 6ix9ine encountered legal troubles in Florida after failing to appear in court for a separate incident. He was subsequently booked into a Palm Beach County jail on charges of failure to appear but was released approximately three hours later after posting a $2,000 bond.
According to TMZ, the arrest stemmed from three traffic citations 6ix9ine received after being pulled over by the police in June for driving well above the speed limit.
Court documents indicated that the rapper was driving at 135 mph in a 65 mph zone on the Florida Turnpike. In addition to the speeding violation, he was cited for driving an unregistered vehicle and lacking car insurance. His failure to attend a court hearing in July led to the issuance of an arrest warrant.
In Florida, failing to appear in court can result in fines or imprisonment, with the penalty's severity dependent on the case's nature and the judge's discretion.
These events transpired several months after 6ix9ine was subjected to a violent assault by a group of men at an LA Fitness gym in Palm Beach County.
A widely circulated video of the attack, which took place earlier in the spring, showed 6ix9ine on the gym bathroom floor, shielding his head as two men kicked and punched him.
"Clown ass! Bitch ass n-gga!" one of the assailants shouted at 6ix9ine during the altercation. "Take a picture! I want to be famous now, n-gga!"
Additional footage showed the "GUMMO" hitmaker exiting the gym with a swollen and bloodied face. In a video recorded by a fellow gym-goer who claimed to be a fan, 6ix9ine revealed that he had been "jumped."
Subsequently, 6ix9ine was hospitalized to receive treatment for injuries to his jaw, ribs, back, as well as cuts and bruises. The three suspects—Rafael Medina Jr., 43, Anthony Maldonado, 25, and Octavious Medina, 23—were arrested and faced charges of robbery and assault.
Omusawo Tintah To Host Renowned Swiss Artist Mr. Kamanzi on Metro fm 90.8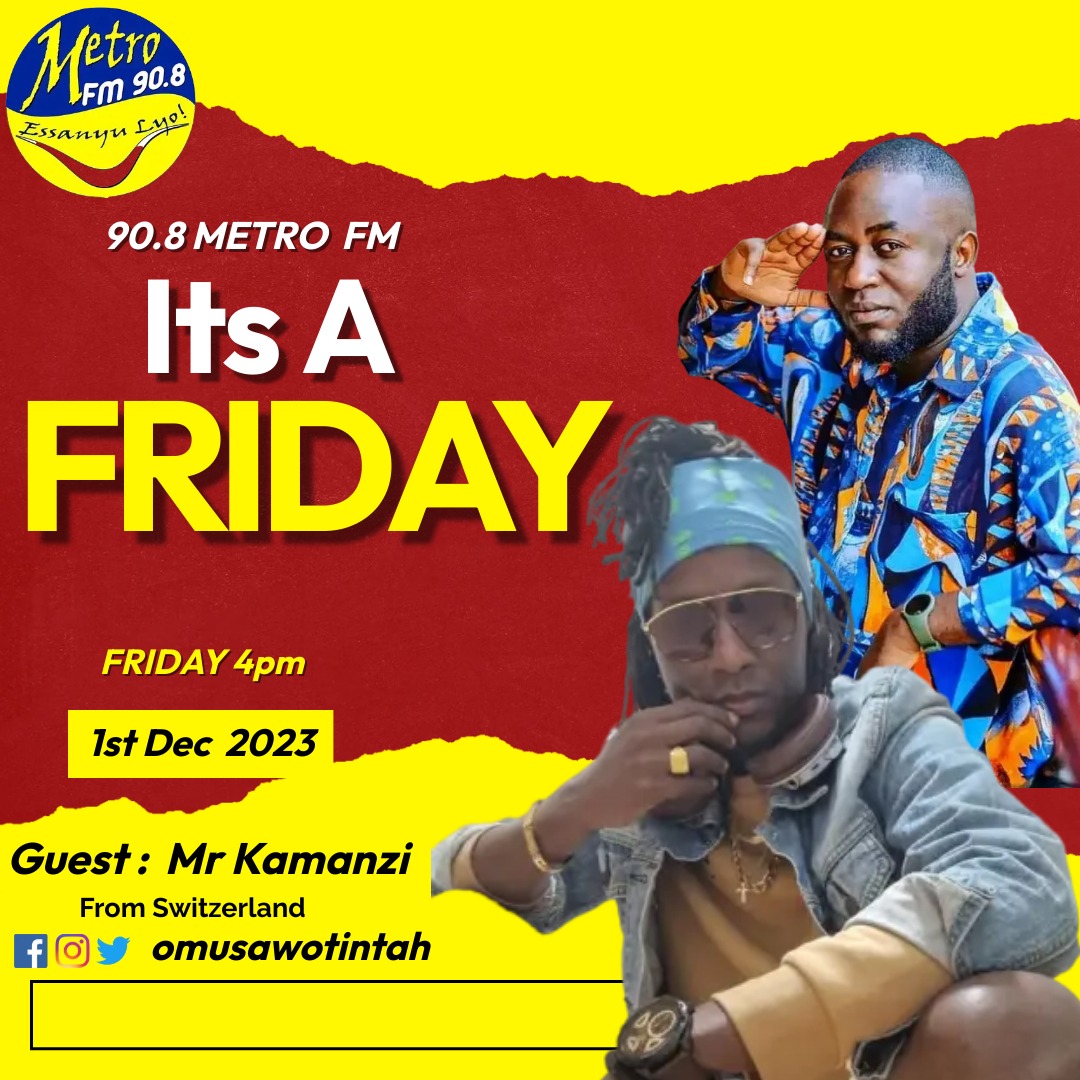 Metro FM 90.8's celebrated radio presenter and media activist, Omusawo Tintah, is gearing up to host the sensational Switzerland-based singer, Mr. Kamanzi, this Friday on his renowned radio show, Free Style Friday, running from 4 pm to 7 pm.
Omusawo Tintah's Free Style Friday has become a staple for music enthusiasts, featuring top-notch music and hosting internationally acclaimed artists. The show's popularity has soared, making it one of Uganda's most loved and trending radio programs.
Mr. Kamanzi, who is set to be the special guest on this week's episode, brings a wealth of musical talent and a captivating story to share. His journey in the world of music began at the age of 12, fueled by a deep passion for the art form. One of his childhood dreams was to perform on the grand stage, a dream that materialized in 1995 and marked the commencement of his music career.
Known for his distinctive vocal style, often referred to as "the husky voice of Africa," Mr. Kamanzi migrated to Switzerland a few years later. In 2008, he had the privilege of sharing the stage with T.o.k and Sean Paul in Dar es Salaam, Tanzania, a significant milestone in his musical journey.
With two published albums, namely "Unite" and "Today and Tomorrow," Mr. Kamanzi has made waves in the music industry. His track "Show Dem the Sign" received extensive airplay on local radio stations, solidifying his position as a notable artist. His performances have graced numerous stages across Africa and Europe, showcasing his versatility in musical genres, including Reggae, Afrobeat, Dancehall, and Pop Dancehall.
Beyond his musical accomplishments, Mr. Kamanzi's work with the Reggaenerators since 2021 has added a collaborative dimension to his career. His music carries a powerful message of upliftment, education, peace, and love, aligning with his personal motto: "Anywhere mi deh mi spread love."
As Free Style Friday prepares to host this illustrious artist, fans can anticipate an engaging and soulful session, blending Omusawo Tintah's charismatic hosting with the melodious tunes and inspiring story of Mr. Kamanzi. Tune in to Metro FM 90.8 this Friday for a musical experience that transcends borders and embraces the universal language of love through music.